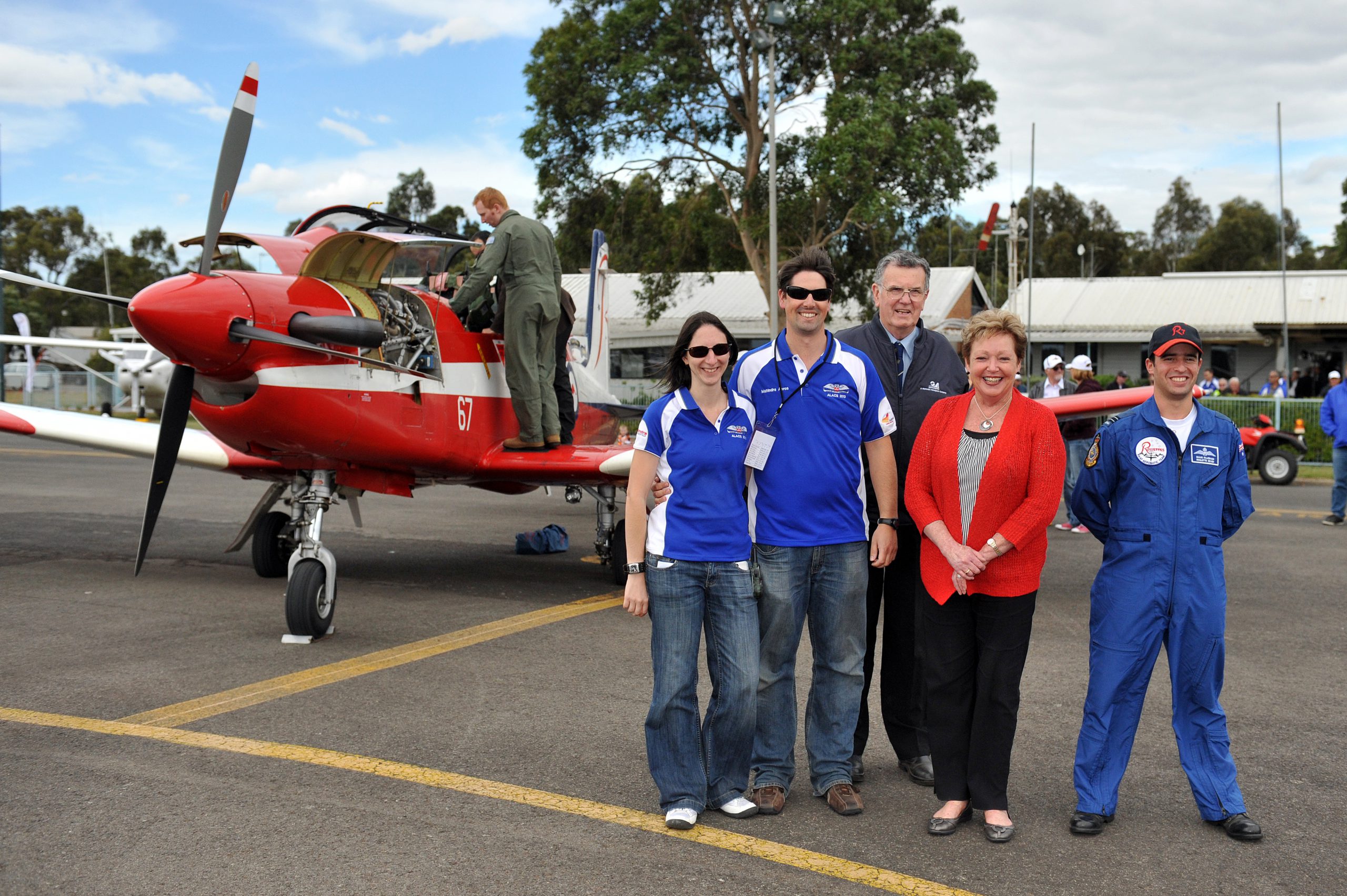 More than 60 pilots tested their skills in a variety of flying events at Latrobe Regional Airport during the annual Australia Light Aircraft Championships last week.
Latrobe Valley Aero Club hosted the event for the first time in 15 years, which was one part of an eventful week of all things aviation.
The week began with the General Aviation Industry Conference on Monday and Tuesday, the Wings International Flying Competition on Wednesday and a Latrobe City mayoral reception Thursday before the championships on Friday and Saturday.
Representatives of nine aero clubs from around Australia and New Zealand competed in the championships in which 12 of the 60 competitors were members of Latrobe Valley Aero Club, four of whom were selected to make up the team that competed for aggregate points.
Events included forced landing, in which pilots land a plane in simulated engine failure conditions and streamer cutting, in which a toilet roll is dropped from the plane then needs to be cut by the aircraft wing four times as it falls.
Latrobe Valley Aero club president Steven Murcott said the event was also an opportunity for clubs to talk about the challenges the organisations may face with new flying legislation coming in late this year.
"It's fantastic really, but a huge commitment. We've been working for 12 months to pull it all together," Mr Murcott said.
"Flying is very much a skill, that's why we have the competitions – and it's fun too."
He said while rain and wind kept most pilots grounded on Thursday's practice day, it had fined up enough for competition during the ALAC.
Another highlight was a short flight routine from the Royal Australian Air Force Roulettes Precision Flying Team on Friday afternoon.
Andrew Elridge of the Royal Aero Club in Western Australia was crowned overall champion, with the Latrobe Valley's David Knowles placing 13th.
The local aero club showed its strength in the teams section, placing second to Western Australia.