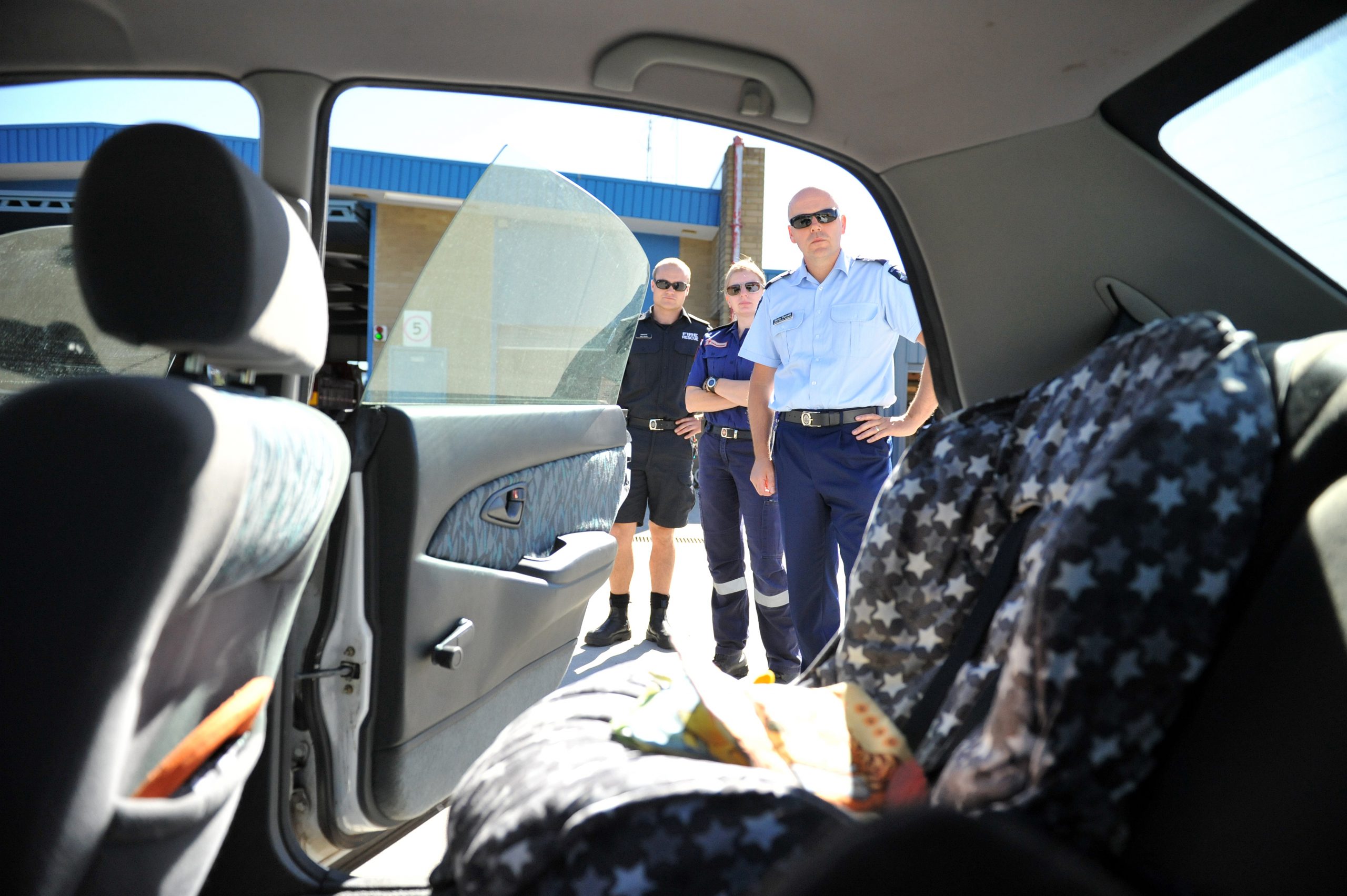 EMERGENCY service workers have urged parents and carers to not become negligent when it comes to leaving children unattended in cars, despite the cooler weather.
Morwell's fire brigade, police and ambulance workers joined to warn parents that as hot days become less frequent, the risk to a child's safety was still high when left alone in cars.
Emergency service workers have attended two incidents of children being left in cars in supermarkets in Morwell and Sale recently, with authorities adding it happens "regularly".
Morwell Police Acting Senior Sergeant Gavin Purcell said it was an offence to leave a child unattended anywhere if doing so could harm the child, with possible penalties including imprisonment.
"People are usually really conscious on the hot days, but it's still really important to be mindful of it on these cooler autumn days," Act Snr Sgt Purcell said.
"The message is it's not okay to leave children alone when you go into the supermarket for five minutes.
"Be smart about it; if you don't want to take your child into the shops with you then make other arrangements.
"You might think it's going to be two minutes, but it can easily turn into 10 minutes or more."
Act Snr Sgt Purcell said while the obvious danger was heat-related injuries to the child, there was a "whole host of risks" associated with leaving children unsupervised in cars.
"Car theft or kidnapping are extreme scenarios, but they're certainly possible," Act Snr Sgt Purcell.
Morwell Fire Brigade senior station officer David Bodinnar said when windows were closed in a car the temperature inside was significantly higher than outside.
"Even on a mild day, when the sun is still shining there's still a risk, and especially on these autumn days when it can be cloudy one moment and sunny five minutes later," Mr Bodinnar said.
Leading firefighter Simon Mildren said firefighters would always try to avoid damaging a car, but sometimes there was not enough time for the "gentle approach".
"I've been called out to incidents when we've arrived and the ambulance have said we can't wait any longer and we've had to break the car window straight away," he said.