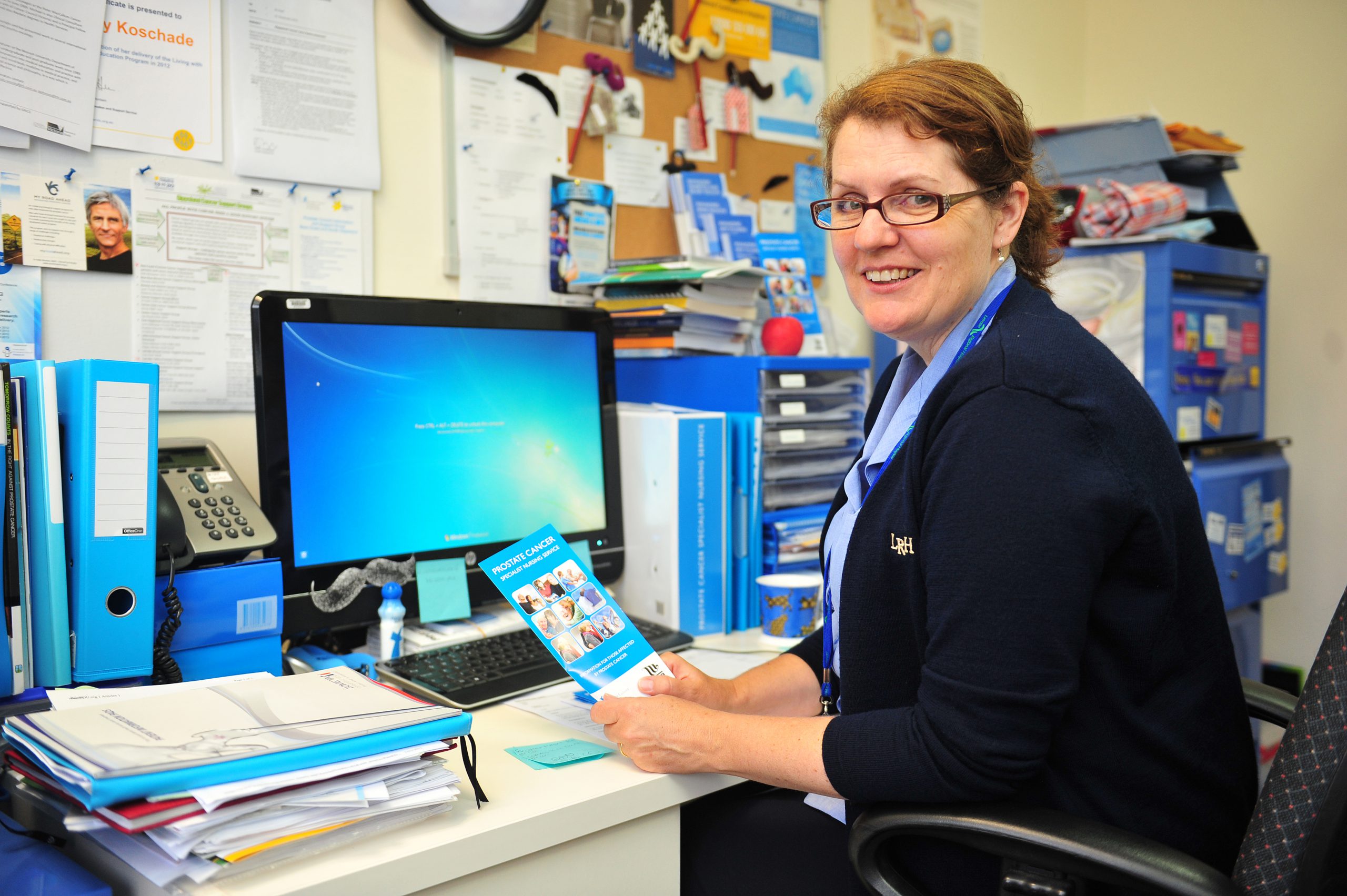 When Latrobe Valley men are faced with the confronting news they have prostate cancer, they are introduced to a whole new world of questions.
Can I treat it? Who should I see? Is it going to kill me?
For a condition which claims more men's lives annually than breast cancer takes women, public awareness regarding its prevention, treatment, and life-changing impacts, is still relatively low.
Enter cancer specialist nurse Kelly Koschade, Latrobe Regional Hospital's recently appointed one-stop-shop for prostate cancer diagnosees.
Stationed for the past 12 months at LRH as part of national three-year prostate specialist nurse pilot program, Ms Koschade provides free face-to-face consultations for the region's prostate cancer sufferers, a service a number of men have said is sorely lacking in regional areas.
"There are so many misconceptions about many forms of cancer, and we all have ideas that pop into our heads (when diagnosed), while others jump on the internet as soon as possible, which presents all kinds of different information," Ms Koschade said.
"With so much information out there, I am here to help focus each individual's needs to the options which are available to them."
However despite almost a year in the role, Ms Koschade said she was still struggling to attract referrals, from a region which had a 21 per cent higher prostate cancer mortality rate than men in capital cities.
Of more than 60 clients she had seen over the year, ranging from 50 to 80 years old, Ms Koschade said it was clear it was a difficult issue for some men to confront.
"It seems country men aren't as up-to-date and enthusiastic about getting in for their health check-ups, especially older men, who aren't as vigilant with their health," Ms Koschade said.
"Many men are diagnosed after age-related screening, most don't have any prior symptoms, and the extent of their disease is very variable. That is the mystery of prostate cancer – it is difficult to distinguish between the slow growing and aggressive cancers.
"Often you don't have the symptoms, even when it could be already spreading to other parts of your body…. but a lot of people find ways to live with it, some comfortably, if the prostate cancer grows slowly."
With no one-size-fits-all approach – hormonal treatment, radiation therapy, chemotherapy and prostate removal all part of a suite of possible treatment options depending on cancer severity and potential spread beyond the prostate – Ms Koschade said the lives of diagnosees could be affected in a variety of different ways.
"Prostate cancer is a big issue (in itself), but handling the side effects of treatment is something that needs to be talked about," she said.
Ms Koschade also said sexual dysfunction and incontinence were two confronting realities faced by men who have their prostate removed as part of invasive surgery.
"Those are challenging things for some people, and (can) impact on the way we define ourselves, and can be very difficult to accept and wrap you mind around," she said.
"Erectile dysfunction especially can be a hugely difficult issue, especially when it's something which affects your masculinity, that issue is huge.
"Anyone can call me; I have had wives who have come in without their husbands who have needed answers to questions."
? For more information phone Kelly Koschade on
5173 8713 or email kkoschade@lrh.com.au