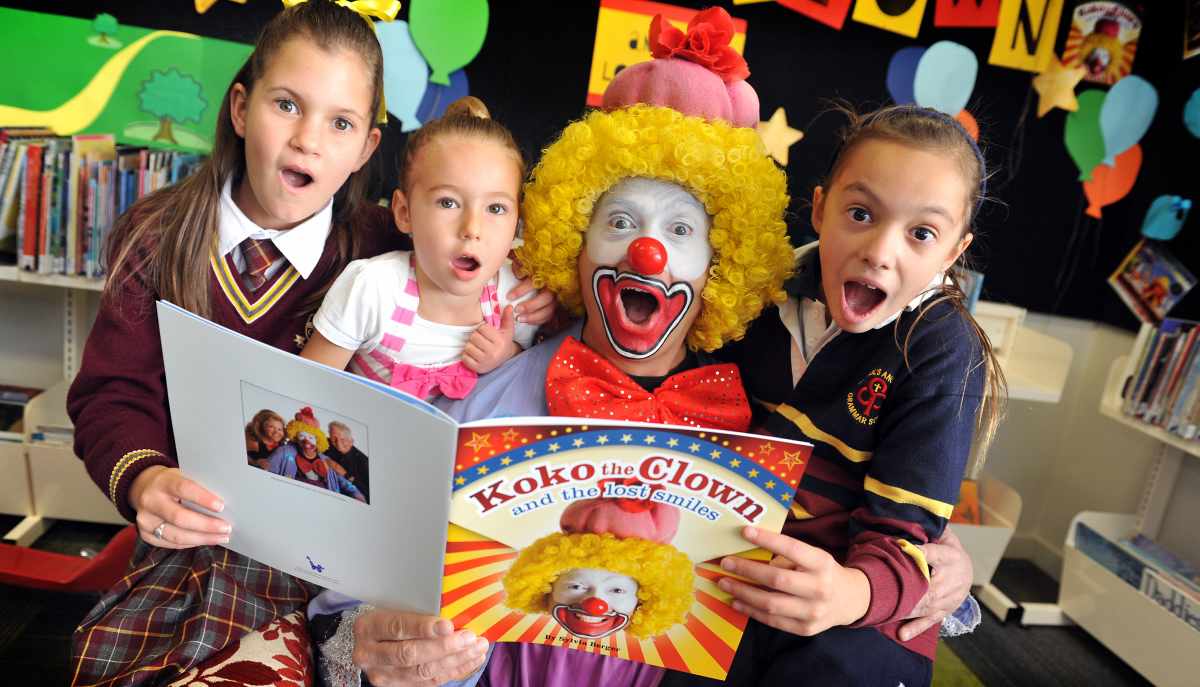 There were no missing smiles when Koko the Clown launched his new book at St Paul's Anglican Grammar School on Friday.
Grade prep and one students were delighted as their library teacher read aloud from Koko's picture story book, Koko the Clown and the Lost Smiles, written by author Sylvia Berger.
With the help of some of the stars of the book, Koko acted out the story, in which the clown tries to make a group of children "recover their lost smiles".
All funds raised from the book sales go to the Appin Hall Children's Foundation, which provides respite care for children who are disadvantaged through serious illness, trauma, abuse, grief and particular cancer treatment recovery.
Koko said his involvement with Ronnie Burns and Appin Hall began a few years ago when he did a children's show to raise money for the charity and then was contacted by Mr Burns to act in more shows.
"They asked me 'would you like to do a book?' and I said, 'only if it's good quality and with photography by Julie Ewing'. It's come up great. She's really brought it to life. It's amazing," Koko said.
"About three months ago we started. It's come together really quickly."
The books, which cost $20, are available from Runway 59, Traralgon or online at shop.in2helping.com