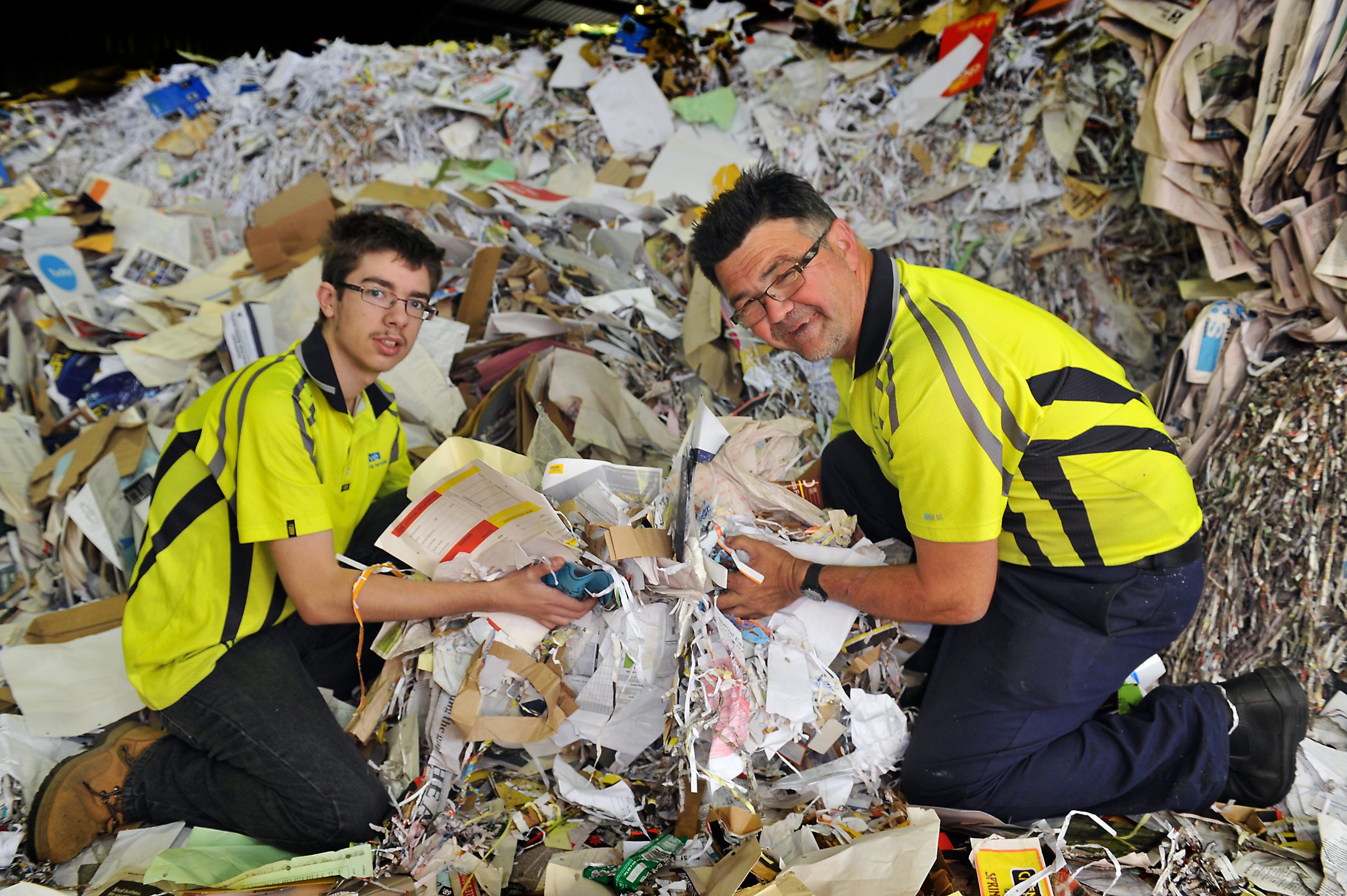 ONE local business working hard to "weather the storm" of a changed economic landscape is Latrobe Valley Enterprises.
Long-serving LVE chief executive Anne Vokes, whose business will be represented at Thursday's VECCI briefing on sustainability measures, has steered the 46 year-old company through unchartered waters in more recent years.
The business, formed to provide employment to people with a disability, has come a long way since its humble beginnings as a "sheltered workshop".
Ms Vokes said LVE, currently an employer of 85 people, had survived multiple threats to its viability by consistently seeking to diversify.
She referred to challenges including a privatised State Electricity Commission of Victoria, changes to government reforms in disability services and, in past years, massive rises in utility costs and market competition from much cheaper imports.
"We could sit and wring our hands and say 'poor us' and close, or diversify to survive," Ms Vokes said.
Ms Vokes said LVE was forced to look outside of the region for work, where it once relied almost wholly on the local power industry.
While the business's sign-making arm was hardest hit by SECV downsizing, having once engraved industrial labels and signs for the industry, the subsequent contracting out of grounds maintenance at power stations proved a "positive", allowing the company to start a "little commercial gardening service" which had since become the Valley's "biggest grounds maintenance service".
"These days LVE has grounds maintenance contracts that cover the whole of South East Victoria," Ms Vokes said.
Soaring gas and electricity costs had, however, "knocked" the business around, making it impossible to keep its hydroponic tomato and rose farms afloat, she added.
Ms Vokes said the carbon tax had added $20,000 a year to the rose farm's gas bill while water rose by $23,000 and electricity rose by almost $6000 "despite the best efforts of management to try to conserve energy".
Penalty rates for casual workers on weekends and a high Australian dollar conspired to make primary industry costs prohibitive and LVE, recognising "the cost of power and water won't be coming down", sought to expand more viable parts of its business.
"We cannot predict the future, we can only create the future of our businesses… by determining what products and services are in demand and strategically seeking new markets outside of the Latrobe Valley," Ms Vokes said.
LVE's sign making division now sells signage products Australia-wide through contracts with a range of Federal Government departments as well as Monash University, Chisolm and other businesses, hospitals, health centres and local councils, she said.
Signs orders from the power industry now made up just 13 per cent of LVE's sales, she added.
"The reality of the situation is that we have to work within the landscape of what is available to us here in the Latrobe Valley and think outside the square for the best solutions to help us all remain in business," Ms Vokes said.
"For LVE, it is critical to remain in business… we are about creating jobs for people with a disability, going out of business isn't an option," Ms Vokes said.