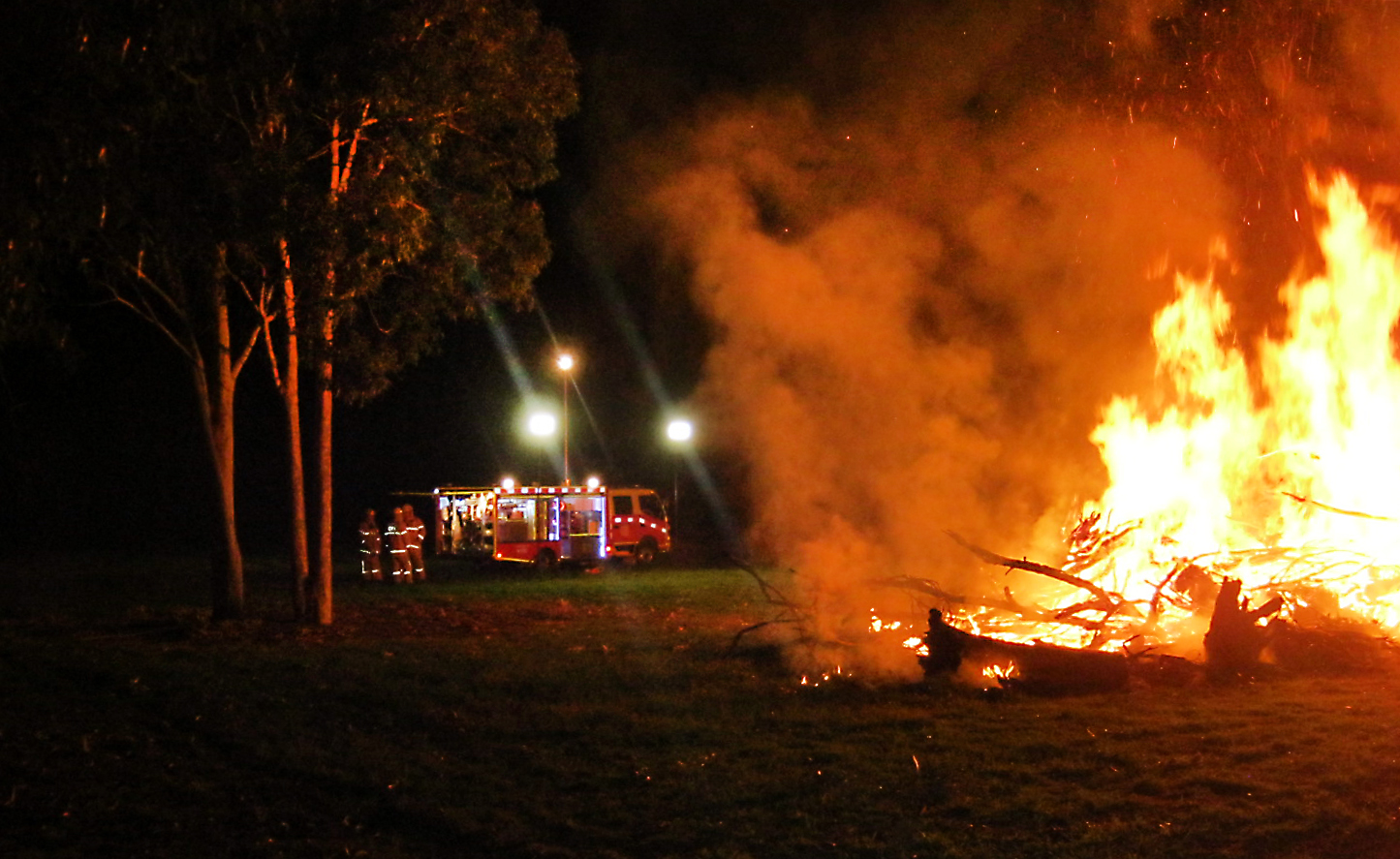 Rosedale firefighters put their skills to the test at an organised fire drill in Rosedale on Monday.
Outer Rosedale resident Joe Tettman invited his local Country Fire Authority to his property to set trees and scrub ablaze that he had recently lopped.
Rosedale CFA Captain Lisa Marshall said they undertook a burn-off drill and set fire to a pile of trees.
"In that drill we incorporated setting up the pumper, the lights and also the generator… we practised running grassfire tactics," Cpt Marshall said.
Mr Tettman said he recognised that he would be unable to control the necessary burn off by himself.
"It's way too big for me to manage with a garden hose," Mr Tettman said.
This was the second year he had invited the brigade to his property.
Cpt Marshall said the brigade received similar requests each year.
"It would be good if more people had burn offs and wanted the fire brigade to be there," she said.
Cpt Marshall said the brigade also performed other fire safety duties in the town, such as installing and maintaining smoke detectors for elderly citizens at no cost.
"Rosedale is also looking forward to new facilities available to the brigade upon the completion of their new fire station, which should be finished later this year," she said.
"We definitely need members, we're lacking in our brigade; if anyone is keen to come down we train on Monday nights at 7.30pm; anyone's welcome."
For more information about joining Rosedale CFA or if you have a potential fire drill site, phone 5149 1000.