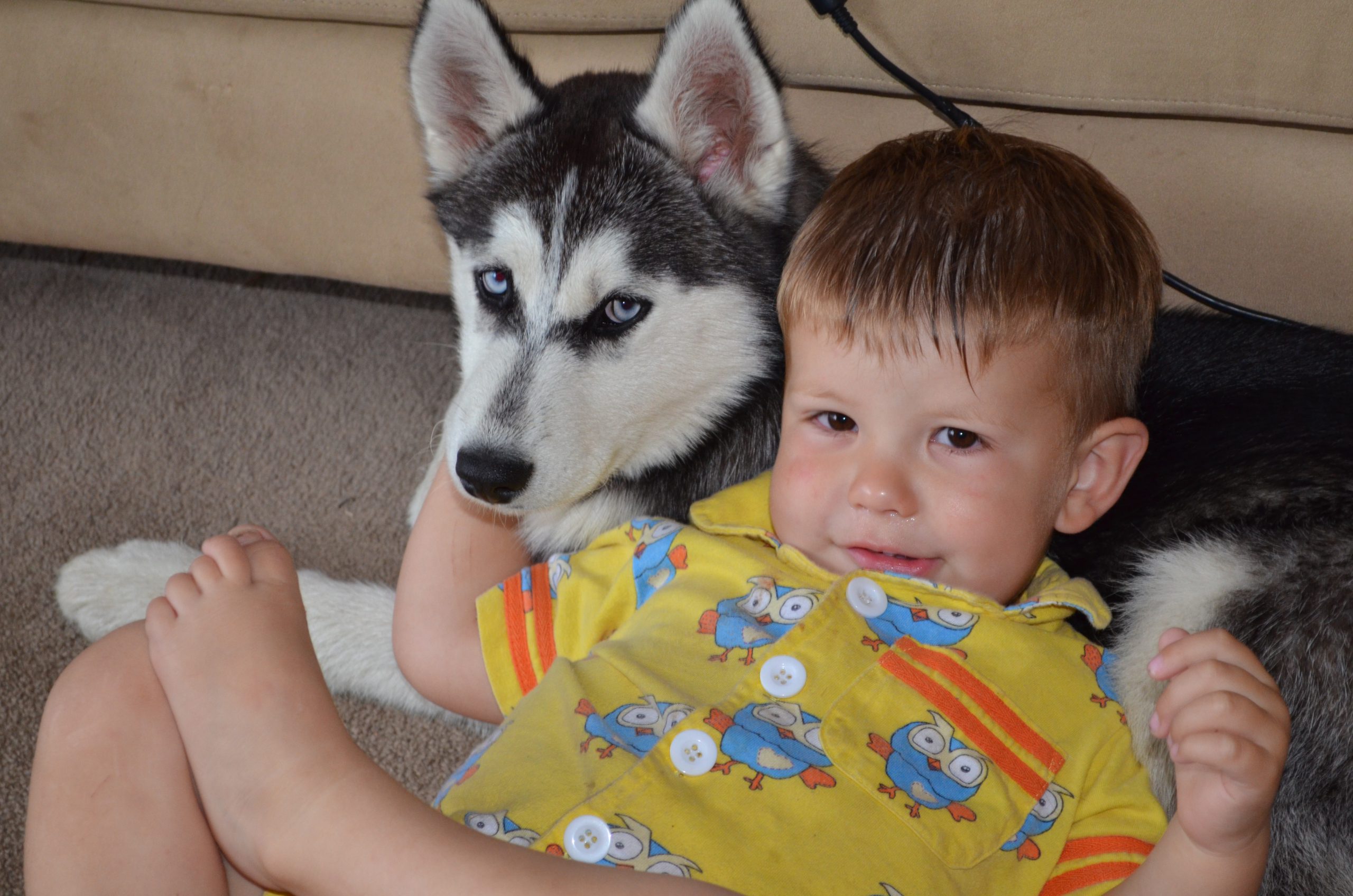 A Gippsland mother has told of her horror at the shooting death of her family pet on a Latrobe Valley roadside.
In what police are treating as a tragic accident, Rebecca Grant's seven month-old purebred husky 'Peppa' was killed on Anzac Day along Hunter Road near Yallourn North when she was apparently mistaken for a wild dog.
Ms Grant said about 8am Thursday morning, on a family outing, she, partner Jason and two-and-a-half year-old son Jacob pulled over next to a pine plantation on Hunter Road to let Peppa out for a rest stop.
"My son wanted to follow Peppa, they're inseparable," she said.
"Peppa got out of the car and I was in the process of putting my son's gumboots on."
Ms Grant said Peppa "went into the trees to do her business" and returned, ready for a drink of water.
"We were about to put her lead back on," she said.
Ms Grant said she heard a vehicle pull over about 100 metres down the road over the crest of the hill, at which point, Peppa took off in the direction of the car.
"I was screaming 'Peppa, Peppa'.
"Within 30 seconds, we heard a gunshot."
Ms Grant said she then heard another two cars pull up and as Jason made his way down the hill in pursuit of Peppa, he saw a group of people return to the vehicles and drive off.
Two passed Ms Grant who was still at the top of the hill.
"The people in one of the cars smiled and waved at me and at that point I thought 'they haven't done anything'."
But Jason followed a trail of blood to the trees where Peppa lay deceased.
"He said 'they shot Peppa'.
"The thing that is troubling for me is my two-and-a-half year-old son is normally right next to her," Ms Grant said.
Using a car registration number Jason had taken down, Moe police tracked the owner of one of the vehicles, who admitted to shooting Peppa.
"He told us he believed the dog was a wild dog and he didn't see any identification marks," Sergeant Darren Eldridge said.
Ms Grant rejected this, insisting Peppa was wearing a collar and ID tags, which Jason later removed when he found her dead.
Sgt Eldridge said the man involved "expressed a lot of remorse in relation to what has occurred" and police would not pursue the matter further.
"A tragic set of circumstances led to the misidentification of the dog," he said.
"It's a valuable lesson dogs should remain on leads."