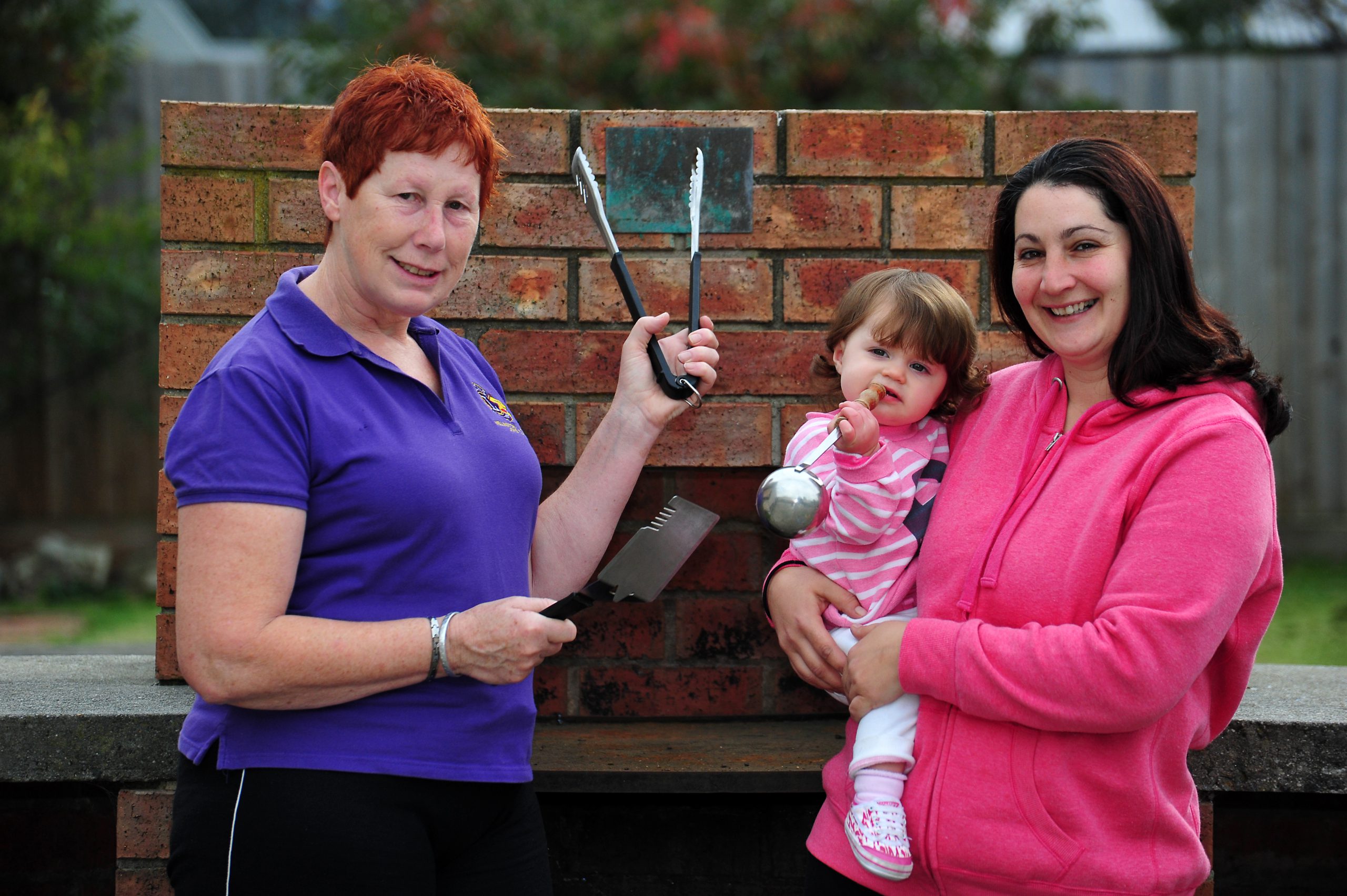 WHEN an horrific car accident changed the course of a Toongabbie family's life just five weeks ago, the community they had contributed to for many years decided it was time to give back.
Led by long-time Toongabbie teacher Lynette Gordon, the community has bonded in its determination to ease the burden on Rodney Male and Tammy Gardner's family as the couple attempt to recover from extensive injuries sustained in a car accident in Denison recently.
Ms Gordon said the accident occurred when Mr Male, who police have confirmed was not speeding, overtook a tractor but did not realise the vehicle was turning right and, in an effort to avoid a collision, flipped his own car.
Ms Gardner and another passenger were airlifted to Alfred Hospital and while the other passenger was discharged from hospital a week ago to continue her recovery, Ms Gardner remains in Melbourne's TAC rehabilitation hospital with what Ms Gordon described as "serious life-changing injuries".
Ms Gardner is battling to recover from leg, back, neck and internal injuries and while an initial prediction she would spent six months in rehabilitation has been revised down, Ms Gordon said "sometimes that is more a recognition that there is only so much (recovery) that can happen".
Mr Male is now back at home with he and Ms Gardner's two children, year seven student Lacey and grade five student Tristan, and has the support of his parents in caring for the children while he contends with a painful back injury.
"He is tough though and he won't tell you he is in that much pain, but he is in a back brace and he also has the emotional repercussions of dealing with the accident and worrying about his kids," Ms Gordon said.
She said the couple had long been active in the Toongabbie community, with Ms Gardner district commissioner of the local pony club as well a school councillor and Mr Male belonging to the Toongabbie Cricket Club and helping with Glengarry's junior football club.
"The amazing thing about them is that whenever there is a need to help, they jump in," Ms Gordon said.
"At my daughter's engagement my own husband was in hospital and Rodney phoned me to say he would organise a spit for us, cook it and carve it… and that's what he did – and I have heard so many similar stories from people about them."
In return, the local community will invoke the "spirit of Toongabbie" this Sunday and hope to attract up to 1000 people to a fundraising Cook-off and Walkathon on the school oval between 11.30am and 2.30pm.
The family day will include a jumping castle, clown and face-painting for children and raffles, a dancing troupe and possibly the appearance of a BMX riding record holder.
A range of local service, church and sporting clubs will cook their favourite foods on the day and, after eating, people will vote – using one dollar coins – for their favourite group with the winner being awarded a Spirit of Toongabbie tree and plaque.
Ms Gordon said the community hoped to raise $5000 to help build a ramp for Ms Gardner's home given "she may never be able to walk down steps again".
More than $1000 has already been raised from Facebook donations and "the blokes from the recreation reserve who got together $500 because they said they can't cook anything anyone would want to eat," Ms Gordon said.
"Nobody we have asked to help has said no," she said, adding Koko the Clown was donating his services on the day and Mr Male's workplace, the Australian Paper Mill, had been "very supportive".
Entry to Sunday's event is free, as are most activities.