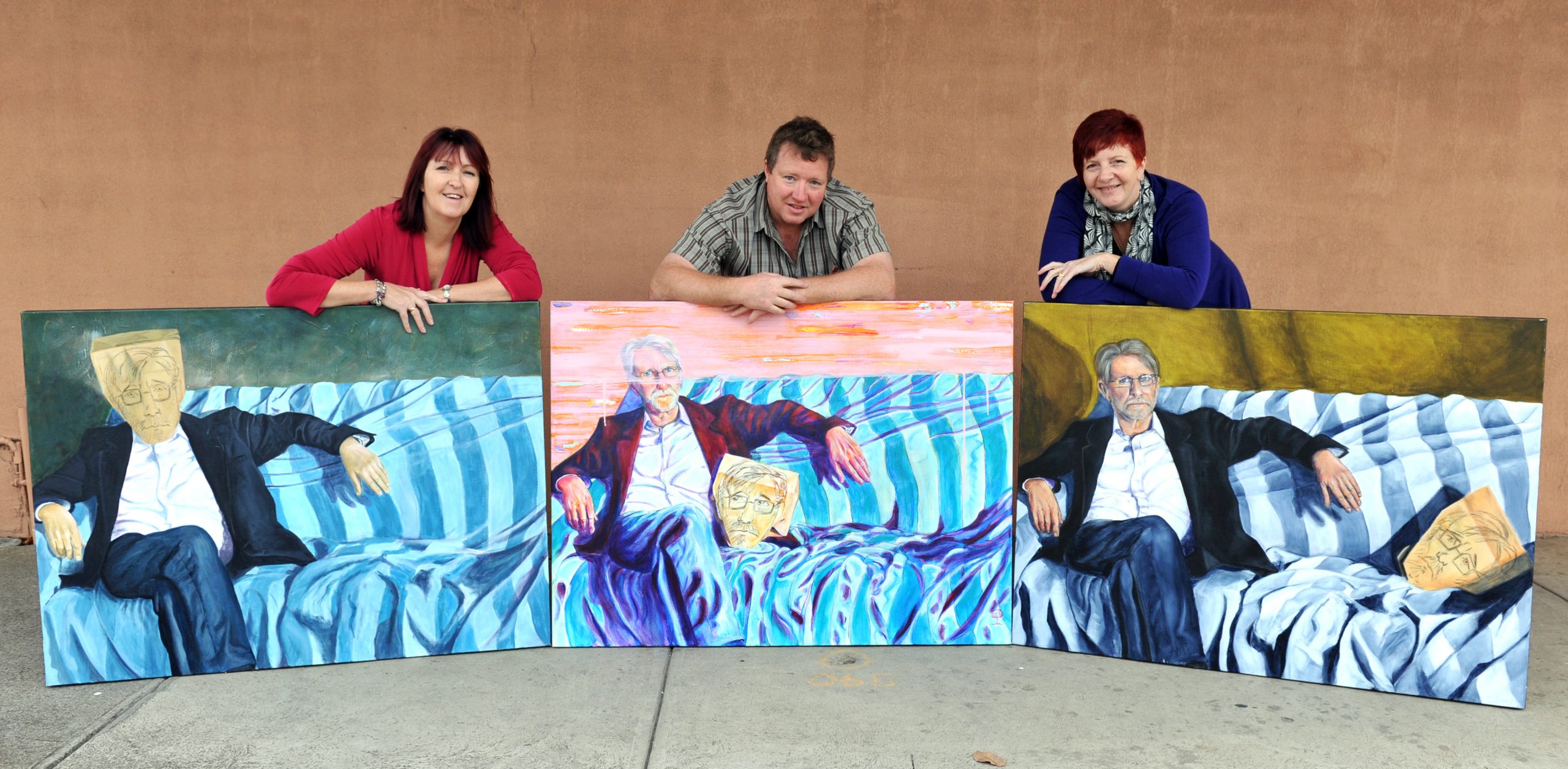 THE artist became the subject in the Gippsland body of work chosen for this year's Hidden Faces of the Archibald Exhibition.
Three Latrobe Valley artists made a combined submission to the Archibald Prize, each painting a separate canvas of internationally recognised glass artist and Gippslander Dr Tony Hanning.
Sue Coppock, Wayne Milner and Carolyn Henry explored the notion of the 'Benign Facade' based on one of Dr Hanning's lessons as an art tutor.
"He would get his students to draw a mask of themselves and put it on and then they'd have a discussion about feeling more at ease of opening up," Ms Coppock said.
The artists based their pieces on the same photograph of Dr Hanning, each positioning the mask differently, first on Dr Hanning's head, then beside him and eventually cast away.
"It was important to us that we each retain our own style rather than just try and morph in and meet each other's style, we wanted a separate statement," Ms Henry said.
"In my piece I've made the mask quite sad because it's not needed anymore.
"It's all about the symbolism of dropping the facade and whether or not you need it."
The exhibition is an opportunity for Victorians whose work was not chosen for the Archibald Prize to still exhibit.
The artists have been accepted before, but the experience is no less exciting.
"It's nerve-racking every time you enter," Ms Coppock said.
"I was waiting on emails for about a month."
The Hidden Faces of the Archibald will be held at the Hilton, South Wharf, Melbourne from 10 June to 8 August.