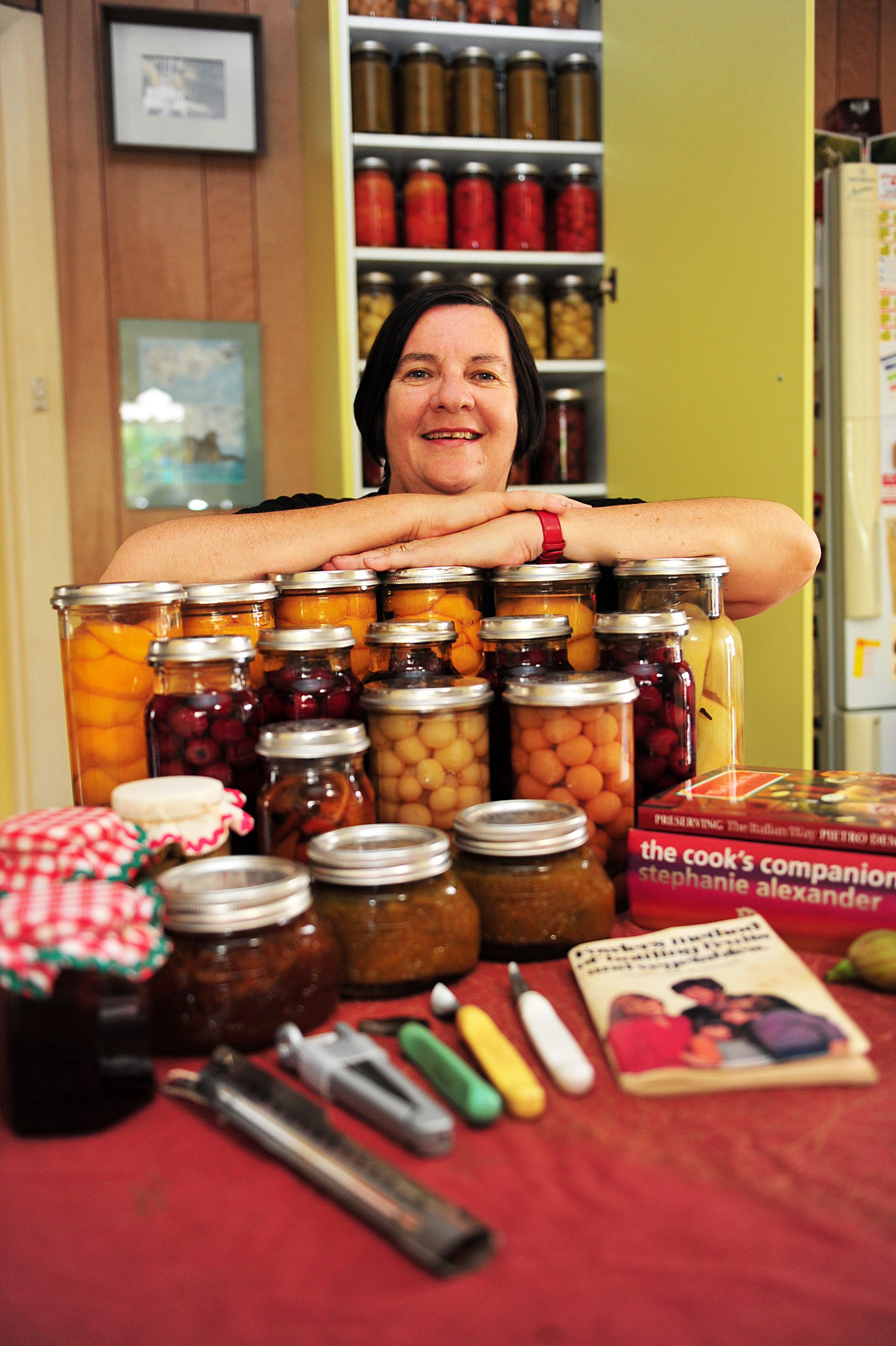 Once a popular past time, now the hobby of only a few, preserving is still a great way to save money and access good quality fruits and vegetables all year round.
That is according to Moe resident Cheryl Wragg, who, with a specially-built larder full of jars of fruits and condiments of all varieties, would like to see more people enjoy the benefits of picking and preserving fruit.
Although introduced to the process of preserving tomatoes at a young age, it did not become a way of life for Ms Wragg until friends at church reintroduced it to her three years ago.
Ms Wragg said conservative spenders did not have to grow their own fruit to make this a cost-effective activity.
"If I see a mature fruit tree where the fruit is falling off the tree unpicked I knock on the owner's door and ask them if I could pick their fruit and offer to clean up their backyard," Ms Wragg said.
"A lot of people have fruit trees they don't pick and this is a way of getting access to high quality free food."
She said others could join in this trend, which was coming back into fashion, if herself and other residents could organise a database of unused fruit trees, including those on roadsides and private properties, and set up garden shed for communal preserving.
'Urban Orchards', as they are called, have sprung up in Brunswick, Sydney and the United Kingdom and Ms Wragg thought it could easily work in an area like Moe/Newborough as well as in other towns in the Latrobe Valley.
"Preserving is a very simple process and not at all time consuming. It's as simple as picking the fruits, putting them into a clean bottle, putting the lids on and putting in a water urn for about an hour and that seals them," Ms Wragg said.
"For a while I was using a big pot on the stove, so with a proper thermometer and some tongs you could start preserving."
She said the benefits include knowing exactly what goes into the food, saving money and eating food which "tastes much better" than store bought, while avoiding the preservatives and added salt and sugar that can often go into condiments and preserves.
"For example, a jar of peaches is about four times cheaper than cans in the store, even if you have to buy the fruit," Ms Wragg said.
With the preservable fruits not limited to peaches and apples – soups, chutneys, artichokes, plums, sultana grapes, cherries and oranges can all be preserved – Ms Wragg said it was easy to make a meal from her own garden and cupboard, leaving the supermarket out of the equation.