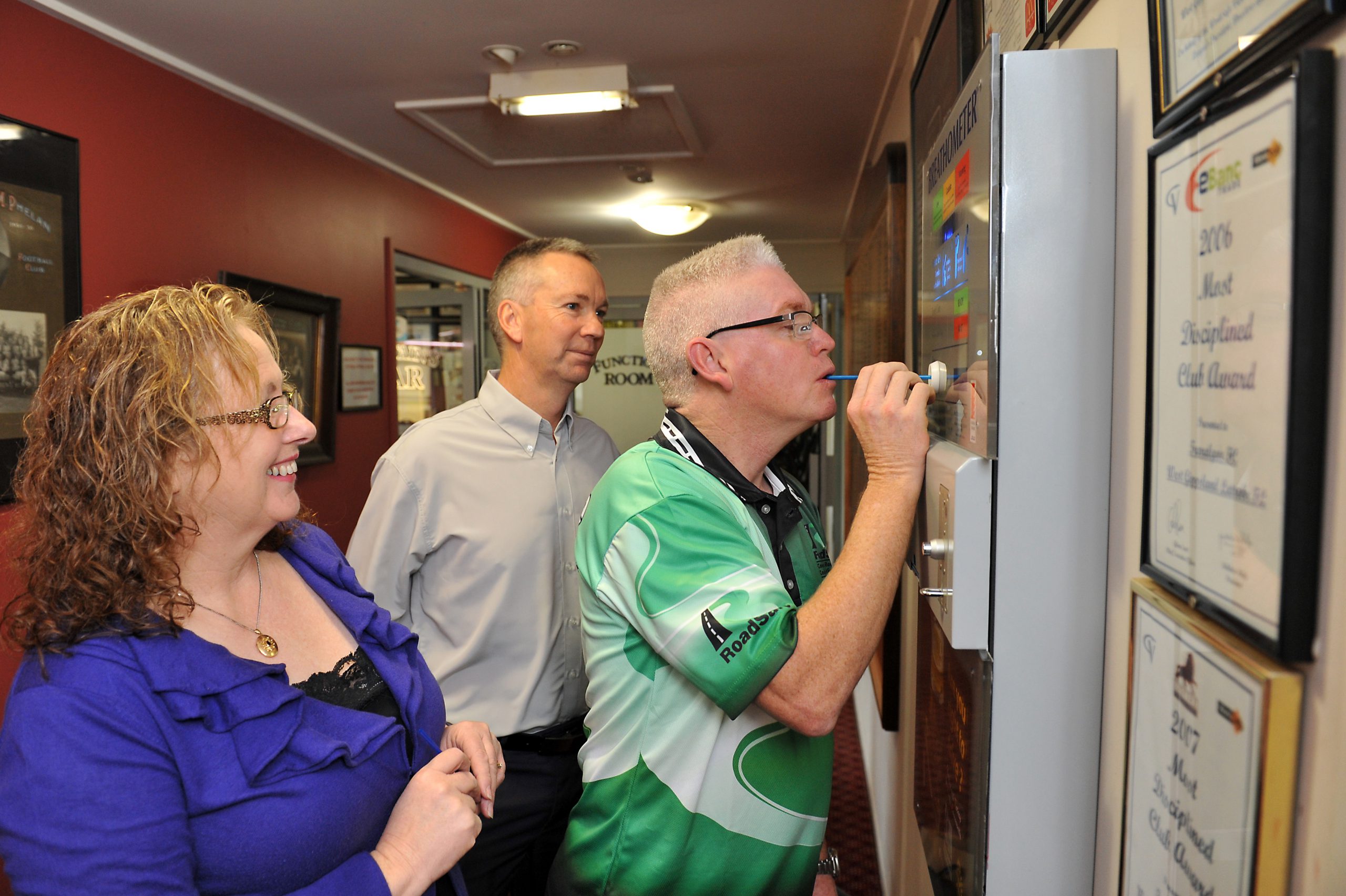 TWO sporting clubs and one bar are hoping to lead the way in curbing drink driving across the Latrobe Valley after installing fixed breath testing units in their venues.
The Traralgon Football Club, Traralgon Bowls Club and Kay Street Entertainment Complex shared in a $15,000 Transport Accident Commission grant with the help of RoadSafe Latrobe and Rotary.
Traralgon Central Rotary Club president Jenny Hammett said the three venues were chosen in a bid to target a mixed demographic of people.
"We're very aware of the impact of drink driving on communities, on individuals and anything we can do to reduce that or increase awareness of that, we're interested in supporting," Ms Hammett said.
"If this saves the suffering of one family, and we'll never know if it does, it's successful."
Traralgon Football Club president Andrew Quenault said the Breathometer would bolster the club's push to move away from a drinking culture to one that "embraced families and the whole community".
"The group has received it really well," Mr Quenault said.
"They thought it was a bit of a game at first, but we've been trying to educate them how to use it."
RoadSafe Latrobe's Sergeant Andy Milbourne hopes to roll out the devices to every licensed premises in the region.
But he warned, patrons should use the machines only as a guide for their blood alcohol concentration.
"It's not the be all and end all," Sgt Milbourne said.
"People need to be aware of whether their blood alcohol is on the rise as well, because it will continue to rise for the next hour.
"The police will be sitting off licensed premises all the time and they will be testing people. That is what they will get charged on."
The Latrobe Valley now joins Gippsland towns like Sale and other regions across Victoria using the fixed Breathometers.
Rotary will monitor the machines and pay for their upkeep using the money raised from each test.
Any profit will be put into community programs.
Drink driving accounts for 25 to 30 per cent of death on Victoria's roads, according to the state's Road Safety Strategy 2013-2022.