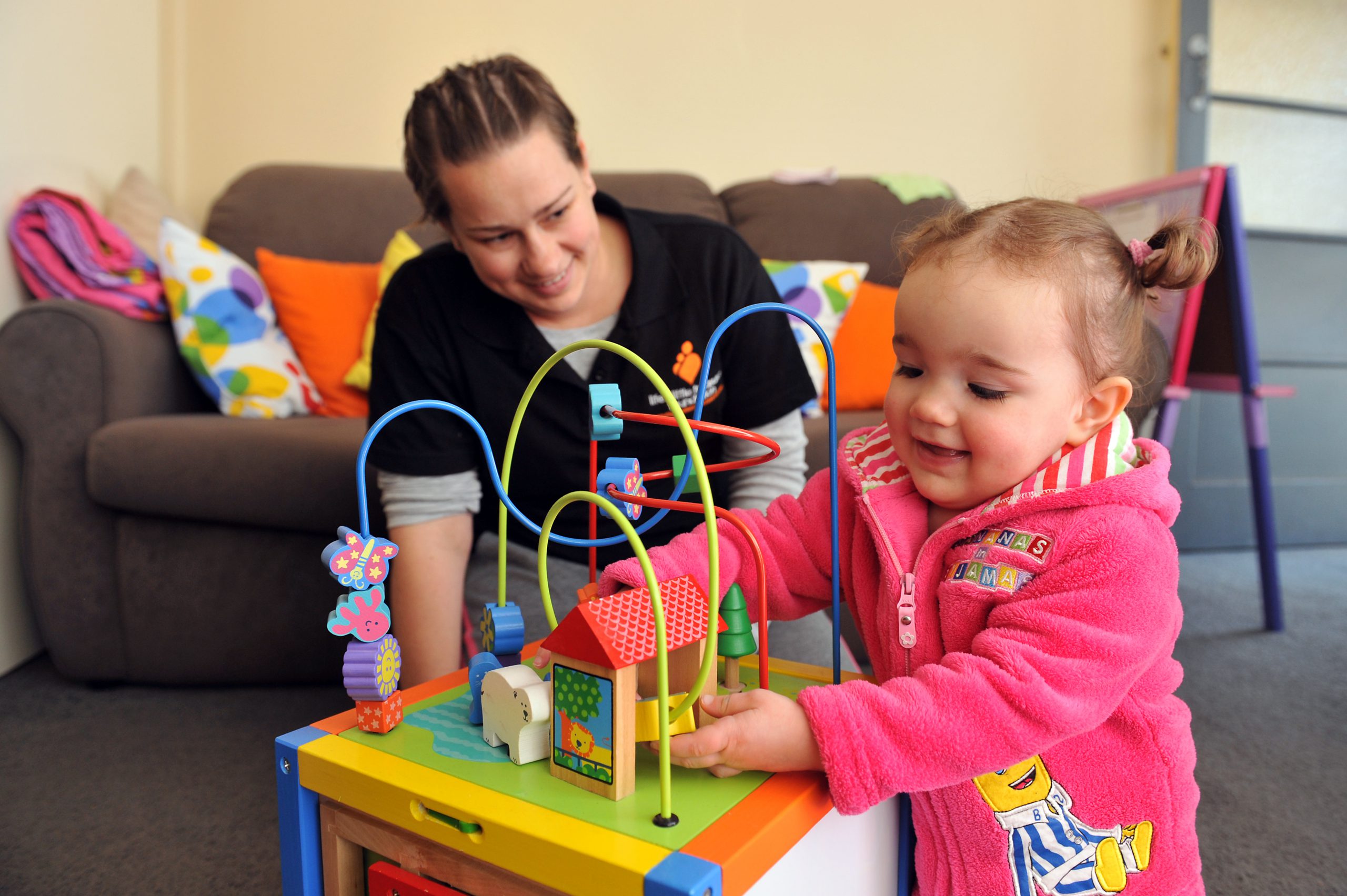 As Abigail Smithson plays with her abacus, it's hard to imagine the lively two year-old once needed help to breathe.
Born unexpectedly, 32 weeks into mother Rachel's pregnancy, she weighed 1.6 kilograms and was airlifted to Melbourne's Mercy Hospital at four hours old.
"She was intubated. She had an IV (intravenous line) in. It was really scary," Rachel said.
"She wasn't breathing on her own but other than that everything was looking pretty good."
When Rachel brought her baby home from Melbourne after two-and-a-half-weeks, she was surprised to find no local support group that catered for mums with premature infants.
"It was pretty full on and staying in Melbourne was hard because my husband still had to work," she said.
"It wasn't something people should go through on their own."
Rachel faced challenges with breast feeding due to Abigail's size and experienced post-natal depression.
She found some support in a mother's group, but still felt moments of isolation.
"They'd talk about things they did with their baby that I never got to do because she was in hospital," she said.
"Until you've been through it you don't know what it's like."
Through the Life's Little Treasures Foundation for premature and sick babies, Rachel established a Traralgon-based support group in April last year.
Difficulty in finding a permanent venue saw numbers dwindle, but Rachel has revitalised the group and is calling on Gippsland mothers to get on board.
"I look at Abigail and I know how lucky we are and there's a light at the end of the tunnel," Rachel said.
"She is now two and there's no side effects of her being a prem but there's a lot of people who aren't that lucky.
"I want to offer them support to let them know they're not the only ones."
The next meeting of the Traralgon Treasure Time Support Group will be held on 3 June at the Traralgon East Community Centre on Cameron Street from 9am to 11am.
For more information, phone Rachel Smithson on 0439 485 882 or 1300 697 736.
There is no cost and siblings are welcome.