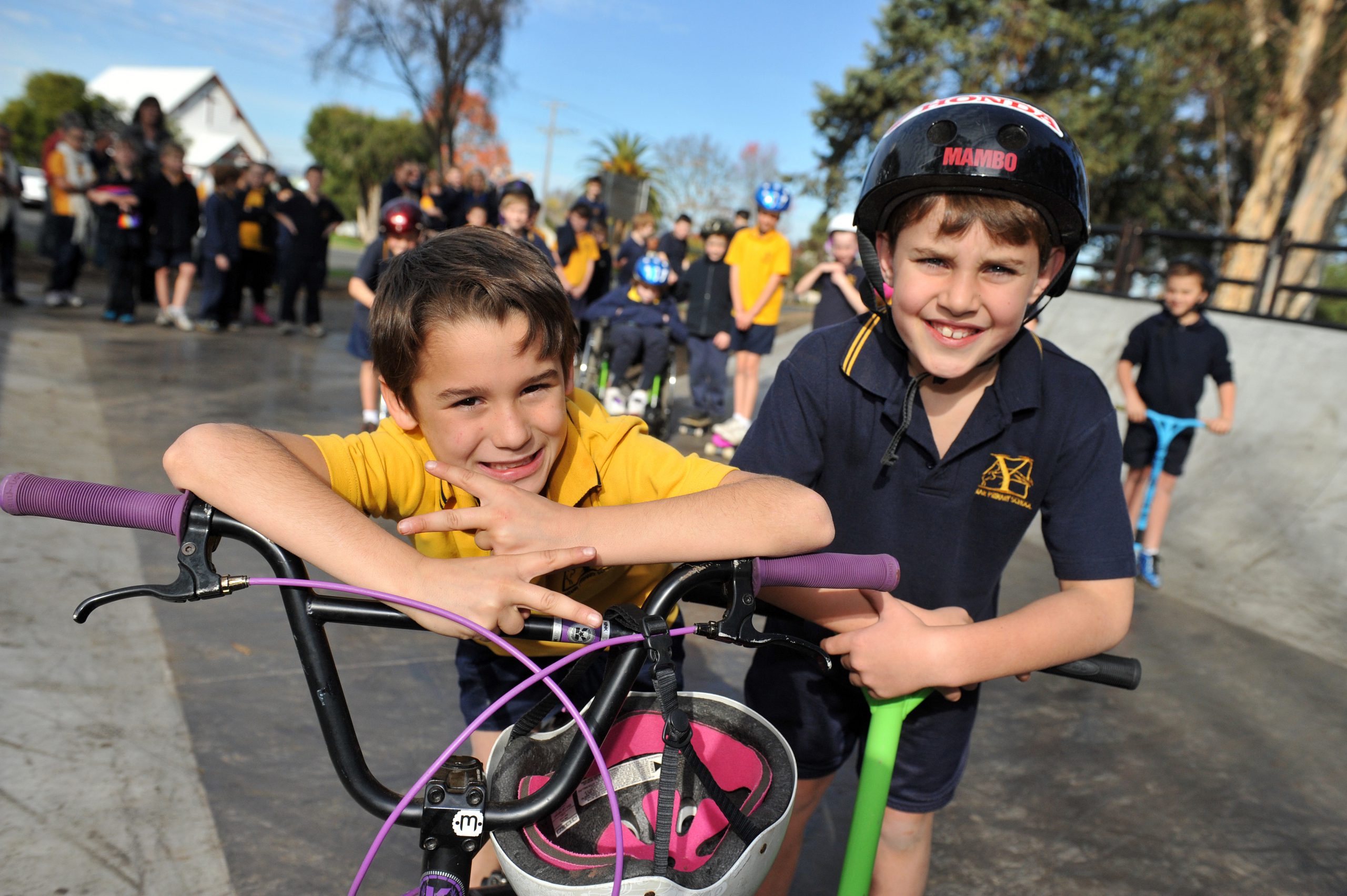 Yinnar youths now have a new place to meet friends and hang out – their town's recently completed skate park – thanks to the determination of the community and support of local and state governments.
The project was realised after years of effort starting when a group of children from the town put together a petition asking for a skate park to be built in the "near future".
Seeing the children struggle to take the project further, the Yinnar and District Community Association stepped in to assist in 2009.
YDCA secretary John Harris said from the start this project had been pushed by the community, with designs developed with the help of Yinnar children.
YDCA president Herb Smith said the project had suffered a few hiccups and three plans had been drawn over the years, but the time it had taken did not weigh on his mind.
"We're really happy that it's happening. It's like magic to see it come to fruition," Mr Smith said.
He said the park included most of what was in the original plans, but was smaller.
"It has a half pipe, high quarter pipe, high kicker, high ledge, high grind rail, a mini ramp and what is called a high banked hip," Mr Smith said.
Yinnar Primary School grade three and four students got a chance to test out the new skate park on Wednesday and were happy with the results.
Student Zac, who impressed everyone on his scooter, said it was fun and he wanted to learn some new tricks.
Jamie hadn't brought his scooter that day, but said he was looking forward to trying it out and was not intimidated by the height of the jumps and rails.
"The jumps look like the perfect size," Jamie said.
The total cost of the project was $115,000 with $80,000 coming from the State Government, $20,000 funding from Latrobe City Council and $15,000 from the YDCA.
State Member for Morwell Russell Northe, whose election commitment saw the project realised, said it was pleasing to see the park completed.
"I'm sure the young people of Yinnar will really embrace it and it will be used as a vehicle to keep healthy and active," Mr Northe said.
Latrobe City general manager recreation, culture and community infrastructure Grantley Switzer said it was a great project with a plenty of community support.
"In particular, the contribution of $15,000 from the YDCA has allowed for some additional elements to be included which has added value to the project for the end users," Mr Switzer said.