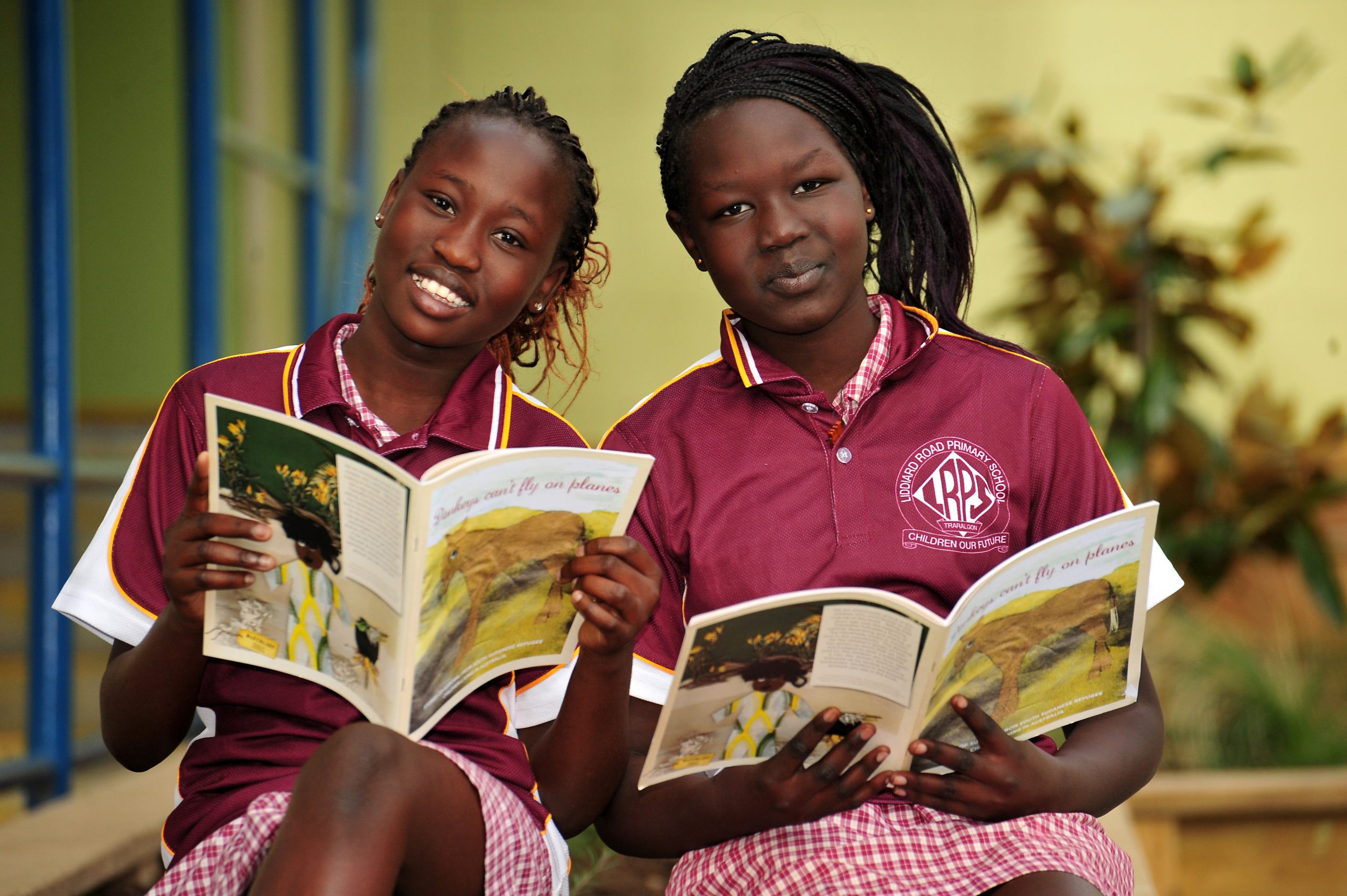 The stories of Sudanese refugee children will now be widely known with the launch of a book they have collectively authored.
'Donkeys Can't Fly on Planes' is a collection of 25 accounts from Latrobe Valley refugee children of their experiences living in, and fleeing, war-torn South Sudan.
Latrobe English Language Centre wellbeing officer Sharon Sandy collected the stories and edited the book, with the aim of sharing these children's stories with the wider public.
"It's important to get these stories out there because there are a lot of negative connotations associated with refugees… and it's just ignorance; people just don't understand what it has been like for these children," Ms Sandy said.
She said she had created the book over six years by talking to children through her role at the school.
"I would ask them questions and write their stories down. Just a few lines and I would show it to them and ask is that right or ask them to elaborate," she said.
"I approached a publisher and we published 100 copies which sold out in 24 hours and a second run of 100, which did likewise."
Ms Sandy said a publisher, designer and artist donated their time and the book was completed with collage art created by the children in workshops.
The money raised from book sales will go towards the Bor Orphanage and Community Education Project, which aims to build a orphanage in the South Sudanese village of Bor, where children outnumber adults four to one.
"In this village there are 50 adults and 200 children, the majority of whom are orphans… we are trying to empower the village," Ms Sandy said.
"We have already set up a feeding program for the children so they get at least one meal a day.
"And some of the teenage boys have built a mud hut where they teach the younger children.
"We have raised $50,000 so far and our goal is $150,000… we hope by the end of this year at least to have a couple of rooms built."
The book can be ordered online at www.bocep.org.au or by emailing info@bocep.org.au