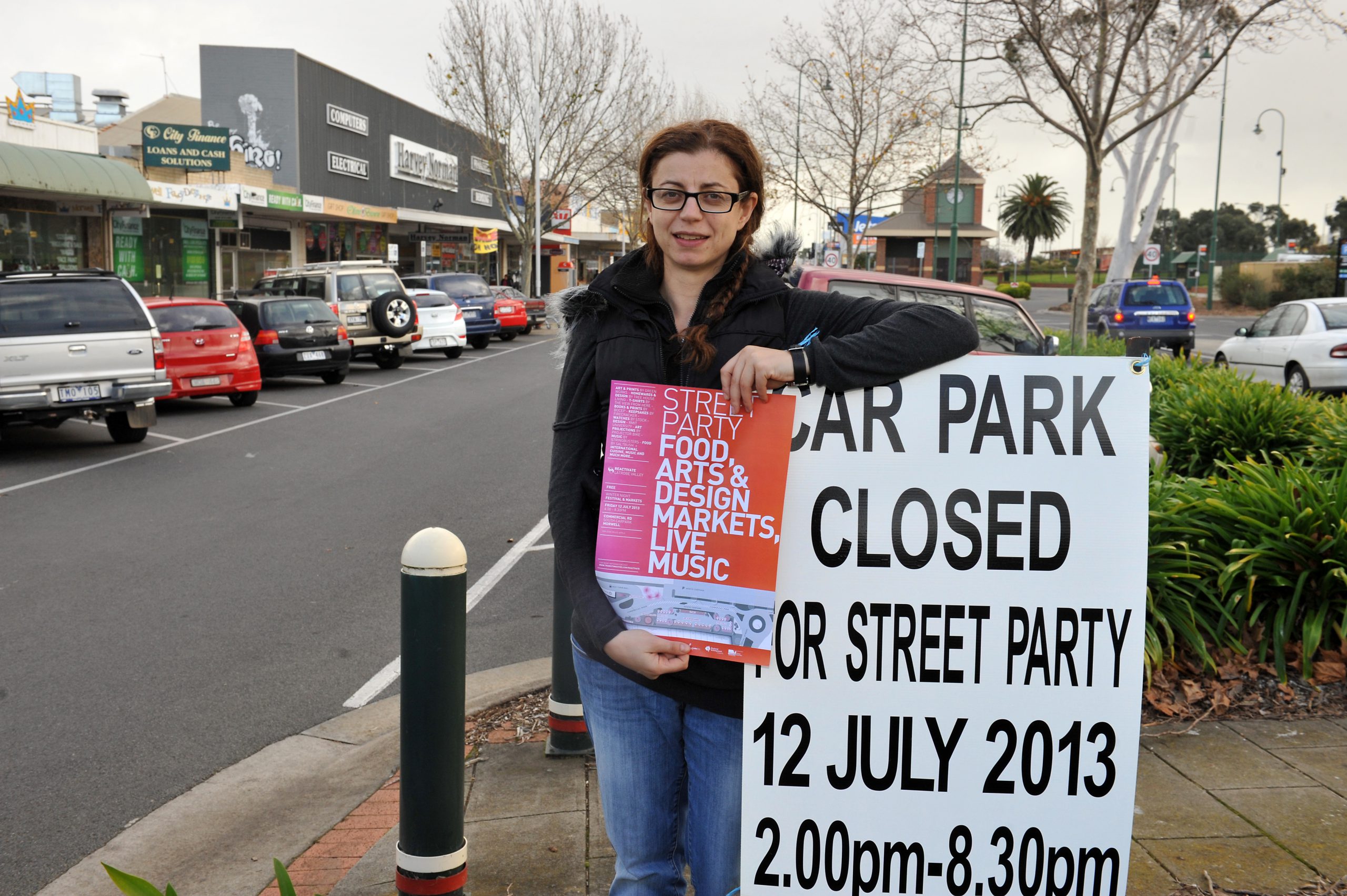 An initiative to bring the community together will see Morwell host a street party on Friday.
The party will give the community the chance to get together and sample the best produce, art, cuisine, design and music the region has to offer.
The free street party will officially launch the Re-Activate Latrobe Valley project by RMIT's Office of Urban Transformations Research Lab, which has set its sights on transforming empty shops into creative spaces.
RMIT Professor Rosalea Monacella said the idea for the party stemmed from response from the community.
"People have wanted street parties, so many people have been saying they would really love this to happen or 'what ever happened to those parties?'"
With the carpark outside of Harvey Norman blocked off, the party will provide entertainment through the Valley's drumming circle and other live music, face painting and various market stalls showcasing local talent.
Professor Monacella said the aim of the overall project was to make the most of local potential.
"These strategies aim to capitalise on the community's potential to drive the area's growth," Professor Monacella said.
"We're trying to generate an alternative economy, a creative economy."
She said while highlighting the need for community involvement, the community needed to be proactive and take action.
"We're calling for action now rather than waiting for council or government organisations to come and make change," Professor Monacella said.
"Slowly jobs are being lost in the area, in a way it's a slow drain of people, positive energy and motivation.
"To keep Latrobe Valley alive, what we're trying to do is call on the community to start taking action, this is the initial step."
The street party will run from 4pm to 8pm on Friday in the Commercial Road south carpark, Morwell.