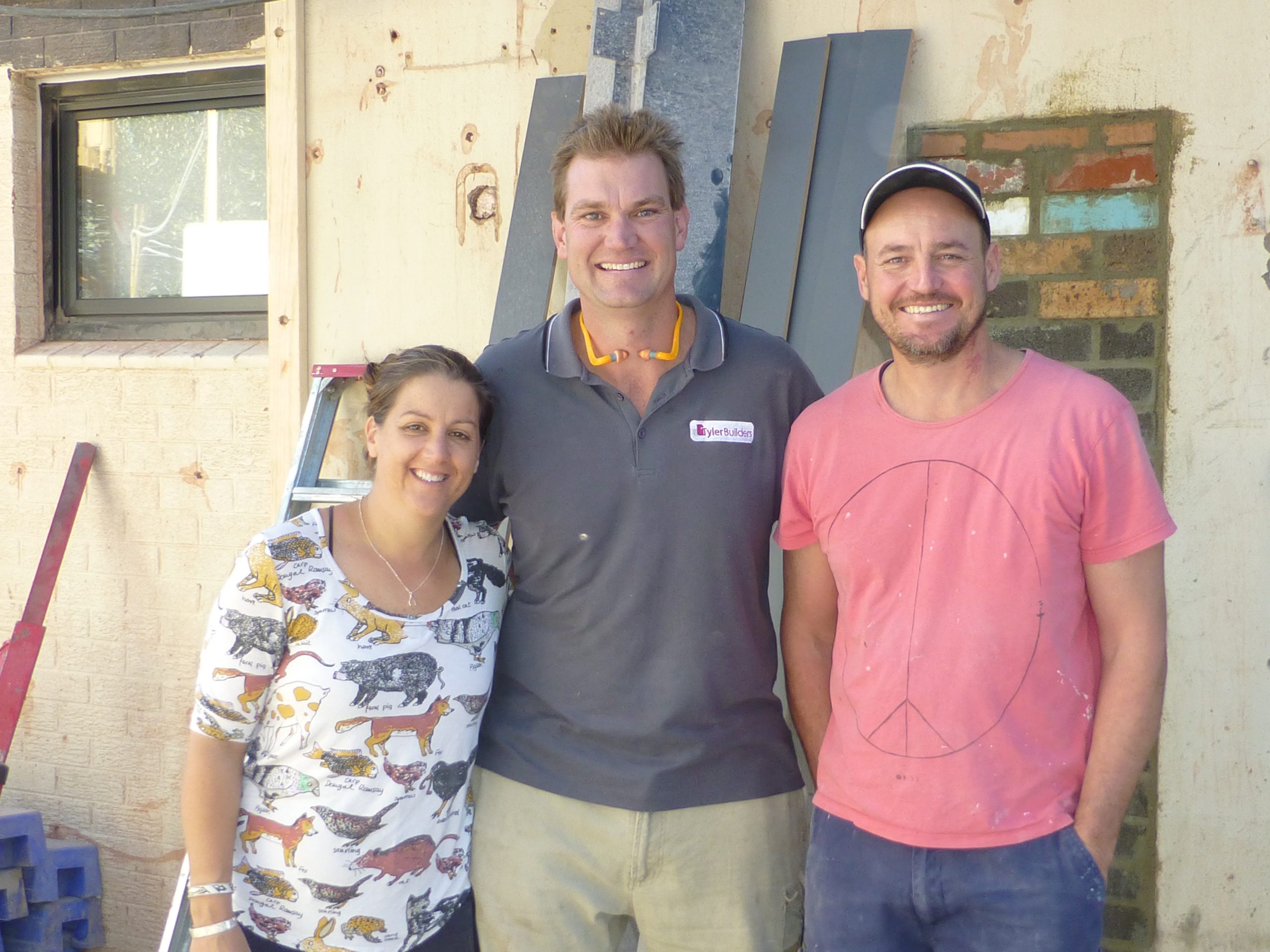 THE huge skill-set of three Gippsland builders impressed their Melbourne counterparts when renovating an old hotel during the latest season of television program, The Block.
Ben Tyler, Shane Henry and Lachlan Risely subcontracted during renovations of a five-storey hotel on the popular television series, which is currently airing.
Throughout this time, the builders joined the crew and helped contestants with various jobs.
"Our scope of works was diverse from framing, concreting and concrete form work, to hanging plaster and light structural steel work for various areas of the build; it also included suspended gardens, which are very cool," Mr Tyler said.
"A frequently pleasing comment made by other tradies onsite to our small crew was that chippies from the country are generally more diverse in their skill set than our city cousins.
"City tradies tend to specialise in two or three specific fields within their own trade.
"Due to the broad range of challenges that country tradies face and not having the pool of trades to call on like our city counterparts, we are generally forced to solve the problems ourselves and therefore forced to learn new skills."
The constant interruptions that show business imposed on them was one of the challenges the men faced during their time on The Block.
"They would have their stop-starts doing the reveals every 10 minutes or so," Mr Henry said.
"You're down there for the day and you're only (subcontracting) so when they hold you up for four or five hours of the day it gets annoying.
"The tension between the contestants and the cameramen was a real eye opener.
"You always have people watching over your shoulder while you work. Cameras are everywhere."
Mr Tyler said it was not uncommon to be asked to re-cut a piece of timber so the cameramen could get the same shot from a different angle.
"Or change saws so that we were using the saw the sponsors provided," he said.
The renovation on the hotel included an energy efficiency upgrade, which Mr Tyler described as a fantastic experience.
"This has given me a huge insight on how we can improve local new or existing homes and buildings," he said.