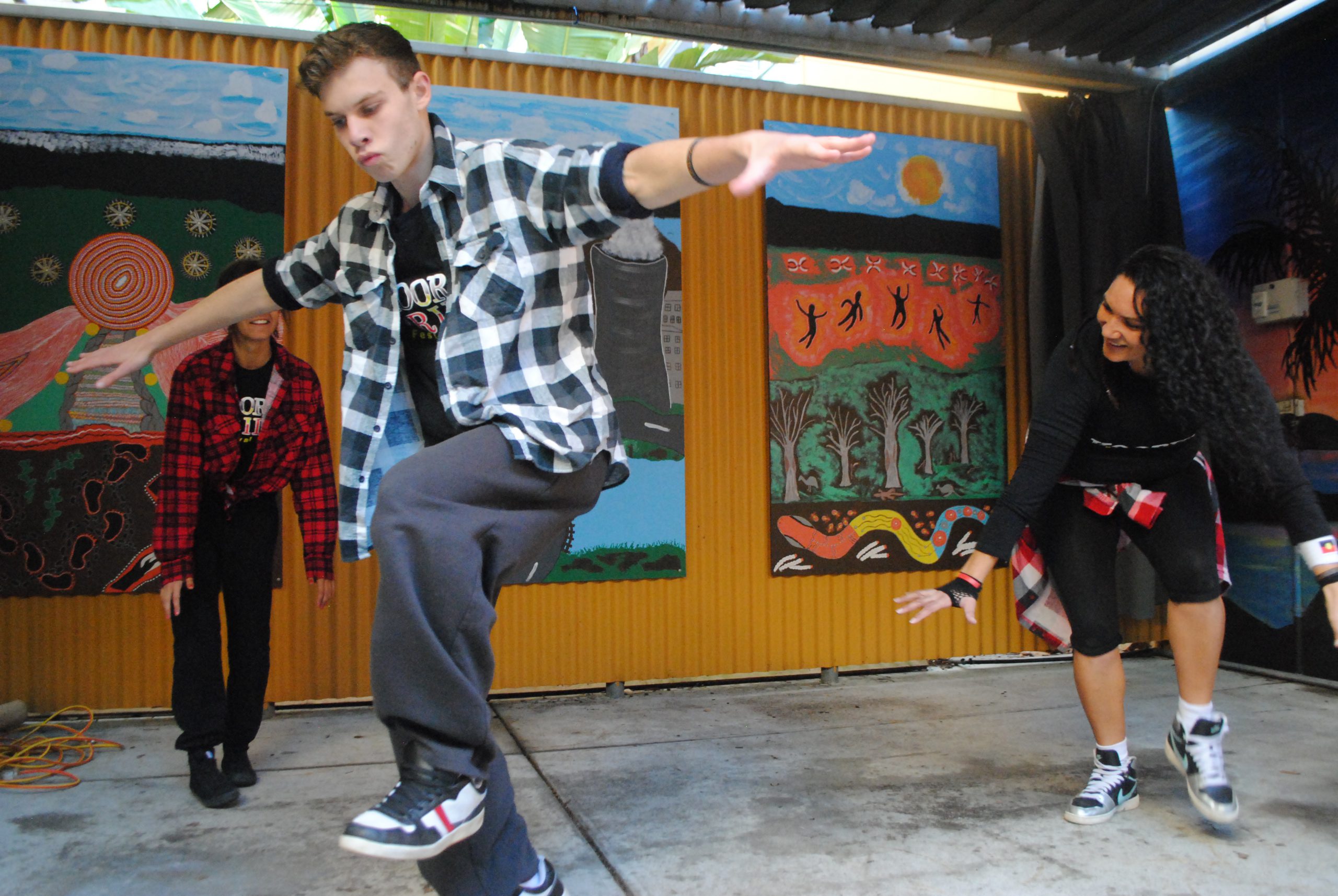 KEEPING in touch with Australian heritage and celebrating the culture of staff, clients and the community, last week's NAIDOC celebrations at Latrobe Smart Centre were all about joining as one.
This year's NAIDOC celebration at the Department of Human Services customer contact centre ran with a theme in celebration of the 50th anniversary of the Yirrkala Bark Petitions in 1963, the first traditional documents prepared by indigenous Australians to be recognised by Australian parliament.
With graduations of past indigenous apprentices and a welcoming of the new intake, indigenous dancers and speeches from elders, more than 50 people from the Latrobe Valley indigenous community came together with union as the overarching feeling of the day.
The indigenous apprenticeship program, run in the centre, consists of a combination of work and study providing apprentices with a Certificate IV in Customer Contact upon completion.
"It's designed to provide indigenous people with the right skills and knowledge to commence work in the public service," team leader of the indigenous apprenticeship group Kristy O'Doherty said.
Ms O'Doherty explained the initiative had been running for many years and had helped improve community connections.
"With a large customer base of indigenous customers, the recruitment of indigenous staff is a priority," she said.
"From the department's point of view, it's about supporting Aboriginal and Torres Straight communities in a practical way."
According to DHS, apprentices had access to mentors, support networks of indigenous staff including past and present apprentices and were offered ongoing employment upon successful completion of the program.
Indigenous apprentice Chelsea Dunstan arranged for her grandmother Alexis Atkinson and friend Helen Treadgold to produce dreamtime artworks for the event which reflected the local area.
"We've held some fantastic NAIDOC Week events here in the past, but this one will have a lasting impact as the artwork will be displayed in our courtyard following the celebration," Ms O'Doherty said.