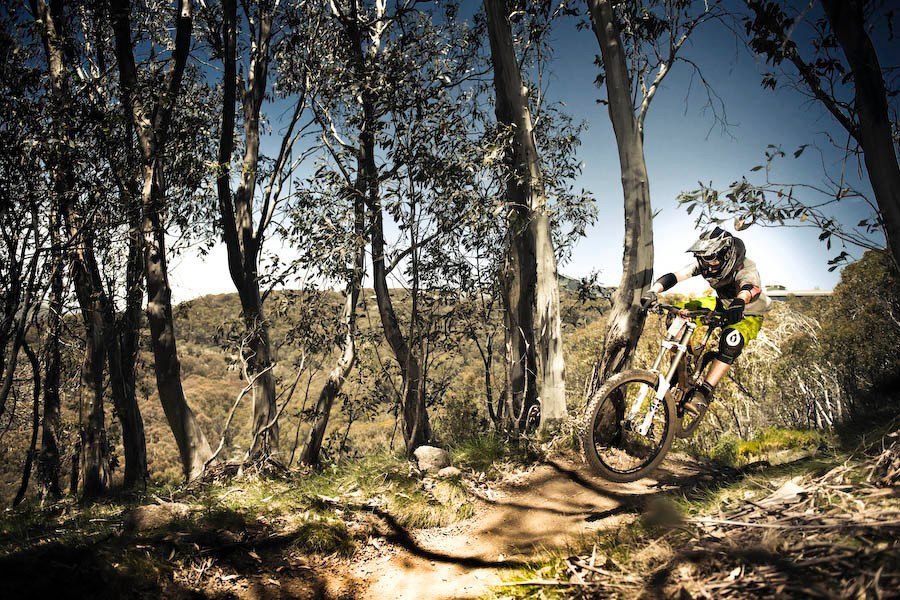 THE camaraderie between racers was one of the many reasons why top Traralgon mountain bike racer Dru Berryman has committed much of his life to the sport.
"I love the atmosphere of racing, it's not too serious until you put the helmet on (to race), but even then no-one carries on like they sometimes do at a football game, there are no fights," the 17 year-old said.
Dru, a downhill representative on the Gippsland Mountain Bike Club committee and who is also major advocate of the sport, is currently tearing up the tracks in the Victorian series.
"I'm aiming to compete in the world cup, but I need to get enough points in events leading up to it before I can consider it; there's still a lot ahead of me," Dru said.
"Next up (after the Victorian series) is the national series, but dates for those events haven't been sorted out yet."
While it did not take long for success to discover Dru, he said up until last year financial barriers almost hampered his racing ambitions.
"Last year I was a privateer, but then I started getting sponsors who helped provide gear, including a bike and components.
"Without them it would be impossible, it would be too hard and expensive to keep on competing.
"I used to work two jobs so I could compete, but now with the sponsorship I don't have to anymore and I can focus on my training. I don't stress as much anymore."
Dru's impressive resume includes multiple top three finishes across a range of competitions, and he said he owed much of his success to his support team.
He highlighted Nick King, a fellow Gippsland MTB committee member, and personal trainer Andrew Crozier for their ongoing assistance and training.
"King's a good source of advice… and we help organise most race and club days," Dru said.
"They are good fun."
Dru, who has suffered a few racing injuries in his time, including a broken collarbone and wrist, said he urged anyone interested in mountain bike racing to give it a go.
"Just do it. Once you get started you won't change your mind – it's awesome."
For more information about mountain bike riding and racing, visit www.gippslandmtb.com.au
RESULTS
You Yangs Hard-Tail 2012: Fourth
Victorian State Championships Under 19: Seventh
Victorian Series Mt Taylor Under 19 2012: Fifth
Victorian Series Mt Buller Under 12 2013: 11th
King Of Ballarat 2012: Round first – Second, Round two – Fourth, Overall 12th
National Championships 2013: Seeded 19th – crashing during practice
CROSS COUNTRY
Peats Track Sprint Under 19: First
Blores Hill Six-hour under 19: First
Eaglehawk 30-kilometre 2013: Third