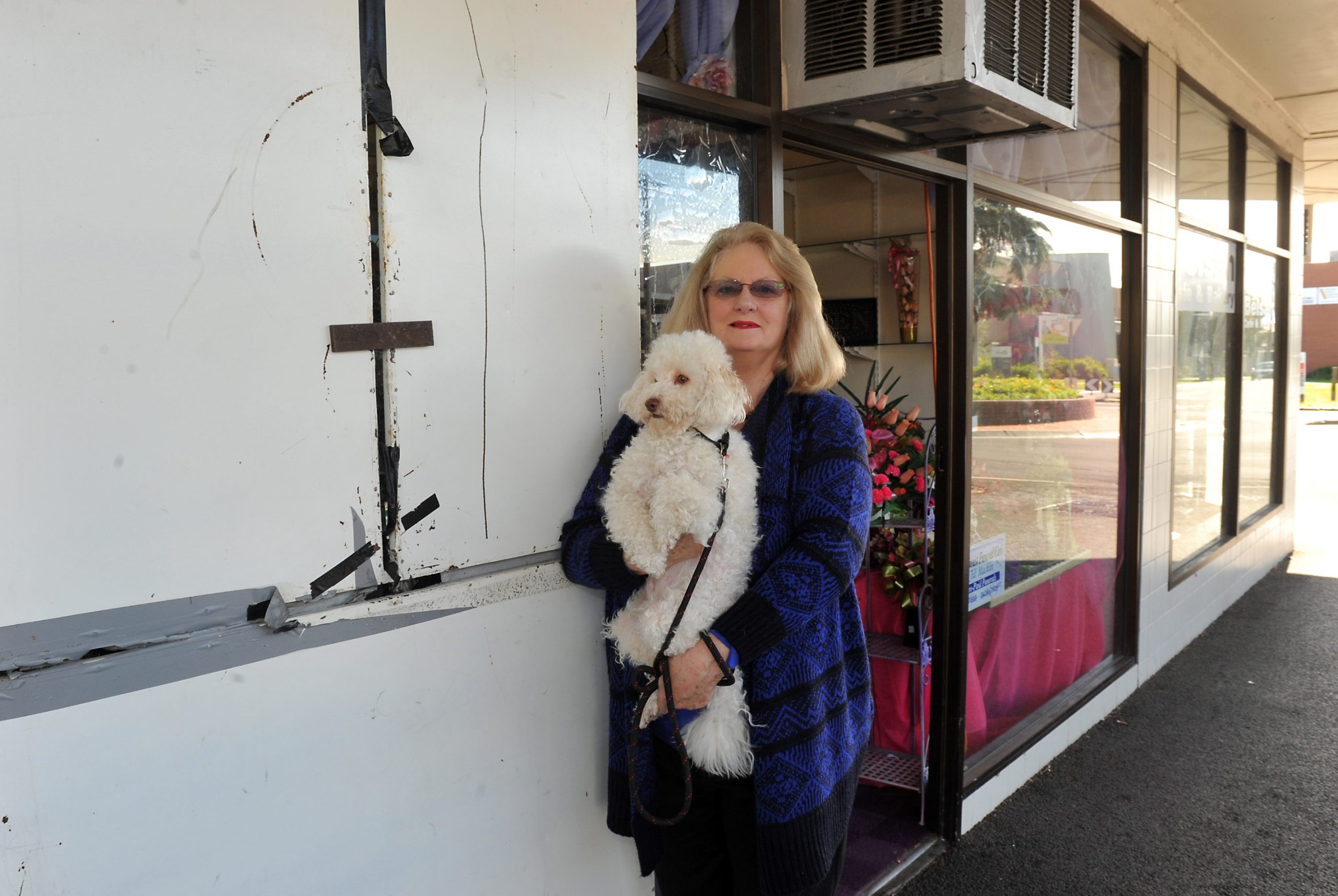 Floral design shop-owner Del Wells has decided to lead the charge after her shopfront window was smashed for the third time in two years on Friday, 12 July.
Ms Wells said offenders stole costume jewellery by reaching in through the broken window.She said her insurance premiums had doubled as a result of the ongoing damage.
"What we really need is CCTV," she said.
"It'd give people a little more confidence."
Deli-owner Barry Marino said his Church Street store was broken into about three times a year, costing his business around $1000 in damage each time.
"Sometime they take cigarettes. Sometimes bigger items," Mr Marino said.
"I've got an alarm, so I'm always here straight away."
He said he supported government-funded CCTV cameras.
"You're not going to stop the professional criminal, but maybe it will deter the smash and grab ones," Mr Marino said.
Bakery owner Sunny Duggal was so concerned about break-ins, he recently self-funded surveillance cameras for his business and said it had so far worked as a deterrent to thieves.
"This area definitely needs cameras," he said.
Latrobe City Council's general manager community liveability Michael Edgar said a range of factors had to be taken into account before CCTV was considered for installation.
"There needs to be a thorough examination of the facts, with Victoria Police involvement, such as the extent, timing, frequency and severity of criminal activity in a particular area," Mr Edgar said.
"Other, less restrictive and less expensive options such as lighting upgrades or more frequent police patrols may be more effective in dealing with criminal activity than CCTV.
"It is important to note that CCTV is most effective when used as part of a range of initiatives to improve community safety."
Latrobe police Inspector Mick West said since January, there had been an average of three criminal damage incidents per month across the Morwell central business district.
"Some of the incidents out of the 22 have been at the transport hub where we've got CCTV," Insp West said.
"We're not happy with any crime occurring here and we'd urge the public to contact us immediately if they see anything suspicious, but at this stage we don't think there's a crime wave going through the CBD."
Insp West said he would be happy to speak with the Church Street business owners and he would support the revival of the Morwell CBD Safety Committee which is currently on hiatus.