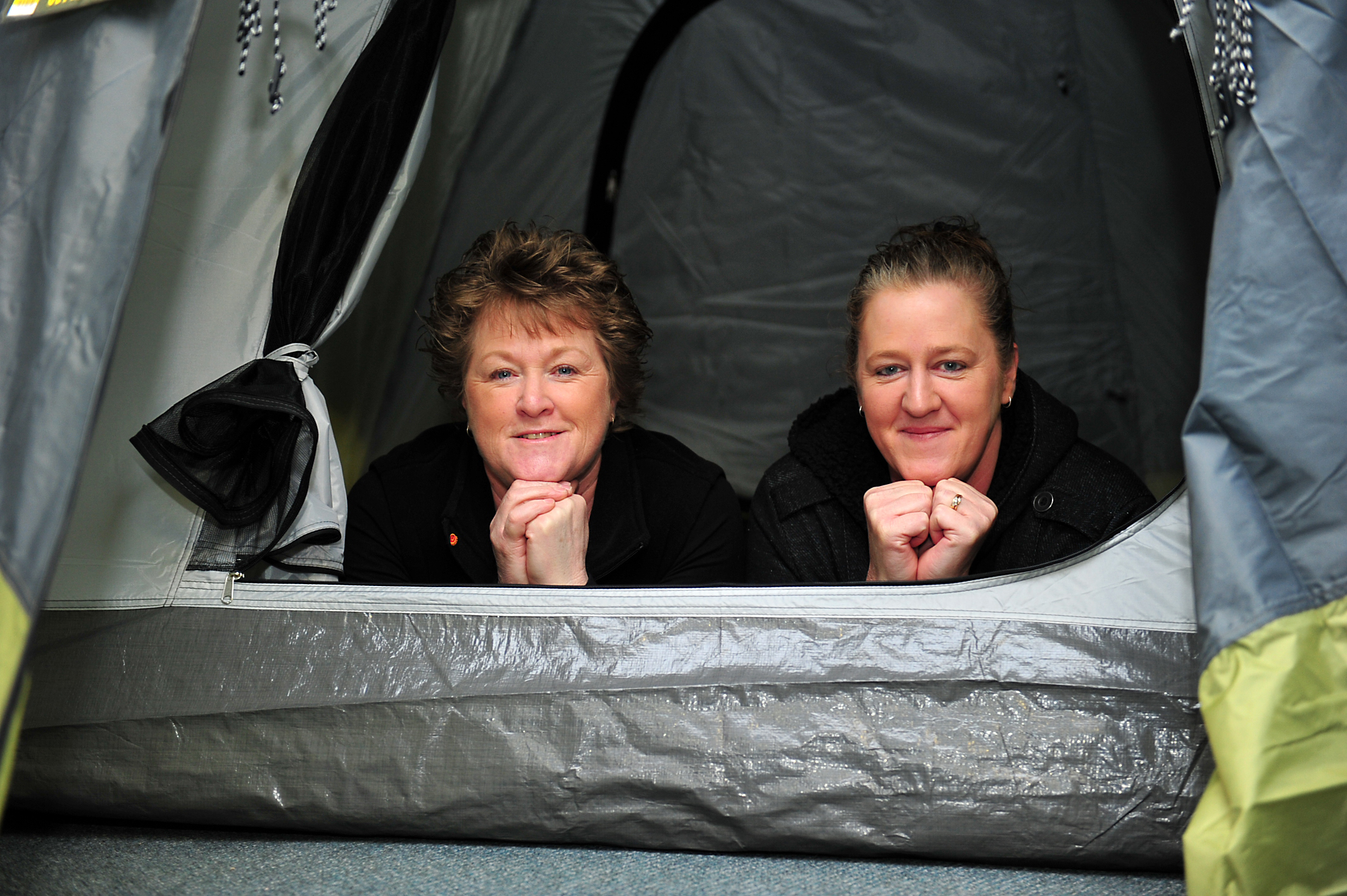 Corporate leaders are getting set to swap their smartphones for fresh air and labels for long johns in a bid to raise money for Lifeline Gippsland.
About 60 people will set up camp at Warragul's Lardner Park on 15 August for the inaugural 'Sleep Rough' event organised by the Commonwealth Bank.
The overnight camp-out aims to raise awareness of Lifeline's 13 11 14 crisis support line and Gippsland-based suicide prevention program, which assists people across Victoria by providing one-on-one counselling over eight weeks.
"We get limited funding from the State Government, so we rely heavily on funding generated through opportunity shops, fundraising activities and philanthropy," Lifeline Gippsland clinical support worker Moira Theunissen said.
"The sleep out has just taken off, it's fantastic."
Last financial year 68 people used the suicide prevention and support program.
Ninety-eight telephone counsellors are based in Gippsland for the 24-hour crisis line.
"We continue every year to train more volunteers to manage phones, because the calls are increasing," Ms Theunissen said.
"People are struggling and finding it hard to cope."
Moe small businesswomen Christine Waterhouse and Sue Broadbent will be among those at Lardner Park and have already reached their combined target of $1000.
"Lifeline is the quiet achiever behind the scenes," Ms Broadbent said.
"We've all got kids and no-one wants their kids to go through things like depression without support."
The sleep rough event will also include an awareness session run by Lifeline staff to give employers the skills to identify when their workers are not coping.
"Out of that we are quite happy to go into any workplace and deliver some education to the staff around stress, mental health wellbeing and suicide awareness," Ms Theunissen said.