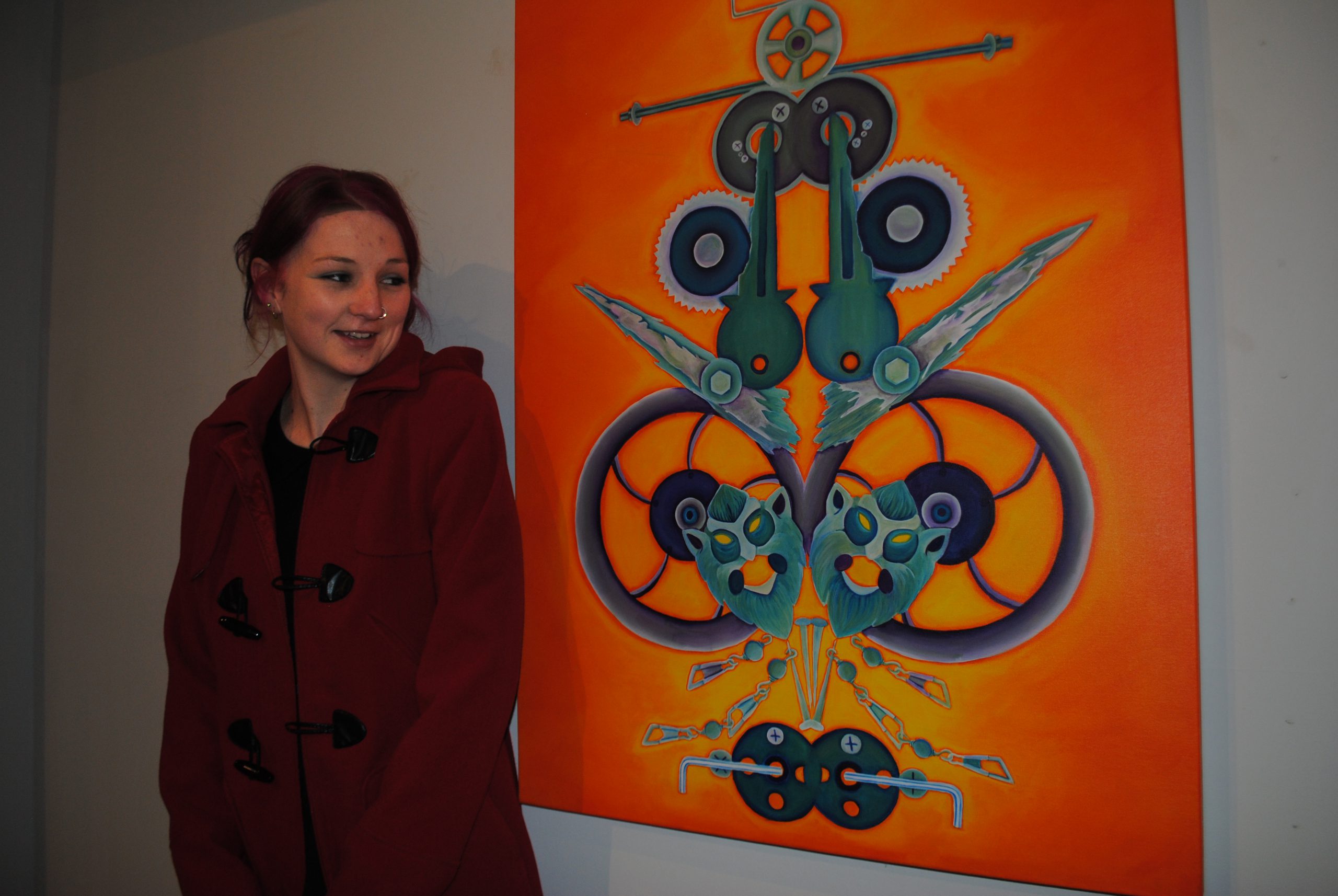 Churchill's Nicole Moorhouse is "completely stoked" to be holding her first public art show, after successfully applying to exhibit at arcYinnar recently.
Having completed her honours in visual arts last year, Ms Moorhouse, 24, said she has enjoyed expressing her fascination with the 'found object' through her love of painting.
Everything from eye catching pieces of rubbish to seal skulls found on the beach in her travels have been collated on canvas in the exhibition, which resembles the trove of a seasoned treasure hunter.
"It feels amazing to finally have the public looking at my work – to hear their feedback in person and hear their instant reactions was great," she said.
The 'Time and Resurrection' exhibition is currently showing at arcYinnar until 7 September.