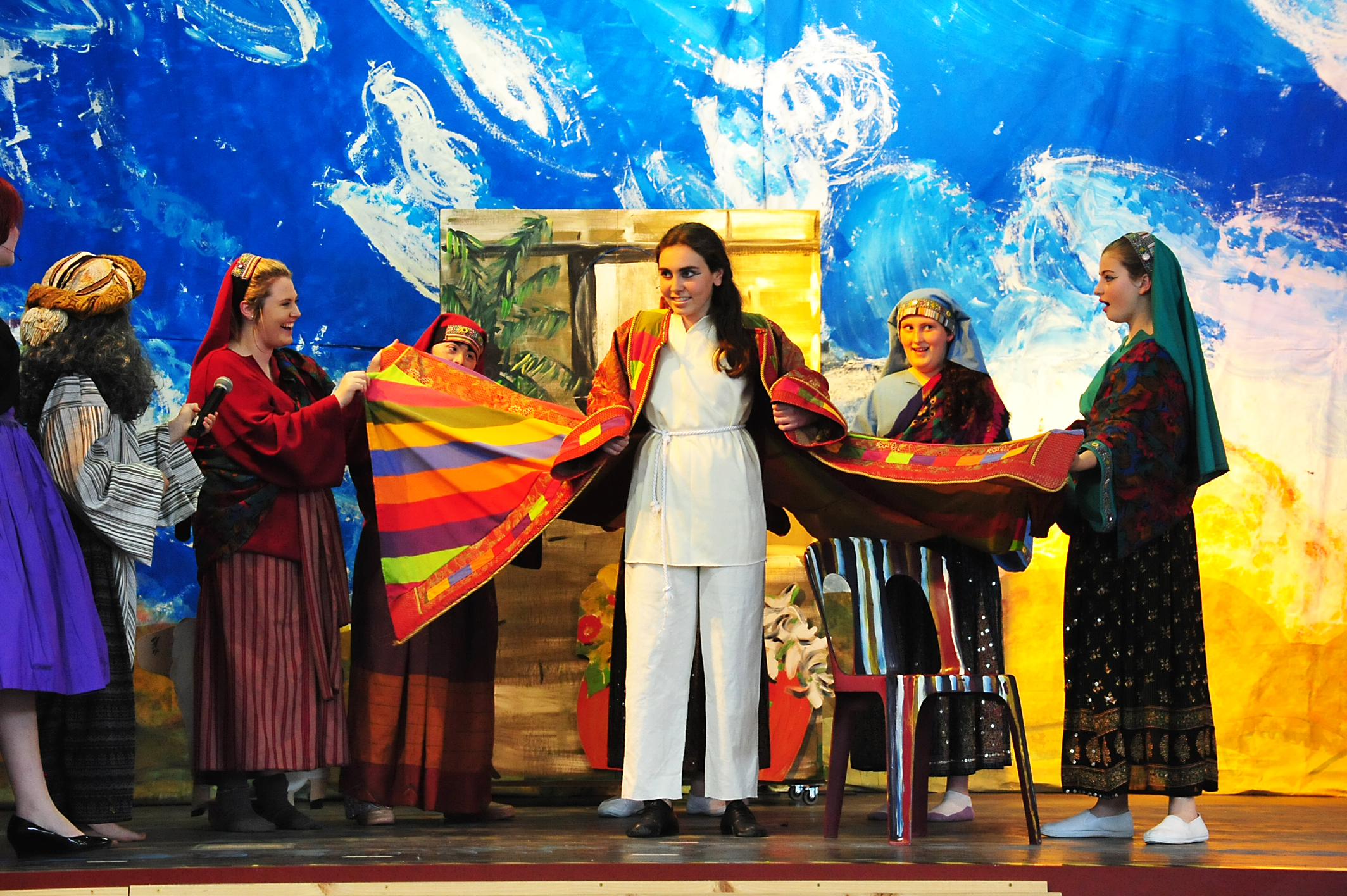 Flinders Christian Community College students will bring to life the story of Joseph and his Amazing Technicolor Dreamcoat tonight and Friday when they perform the famous musical.
Joseph and the Amazing Technicolor Dreamcoat is based on the biblical character Joseph who held on to his dreams during 10 years in prison and went on to become a powerful man in Egypt.
Drama teacher Sue Lindsay said the production involved all primary students from prep to year six as well as some secondary students from years seven to twelve.
"The students have all worked incredibly hard to learn their parts, and it has been wonderful watching our prep students engaging with the year twelve students during rehearsals," Mrs Lindsay said.
Mrs Lindsay said students had rehearsed songs and dances for the past two school terms during their weekly music lessons as well as after school.
"They have also enjoyed making costumes, painting sets and working as technical and backstage crew," she said.
Emily, who plays Joseph, said she really enjoyed the experience of being involved in the musical.
"We (the students) have been helping each other out and it's brought primary and secondary even closer together," she said.
Mrs Lindsay said Joseph and the Amazing Technicolor Dreamcoat was written by Andrew Lloyd Webber and Tim Rice in the 1960s for a friend's primary school using different styles of popular music.
"It is so popular that this show is performed constantly by schools around the world."
In warm up for tonight the students performed a matinee for residents of local aged care facilities on Tuesday.
Tickets to tonight and Friday's shows, which start at 7pm in the school gymnasium, are available at the door or online at
www.trybooking.com/DGAM