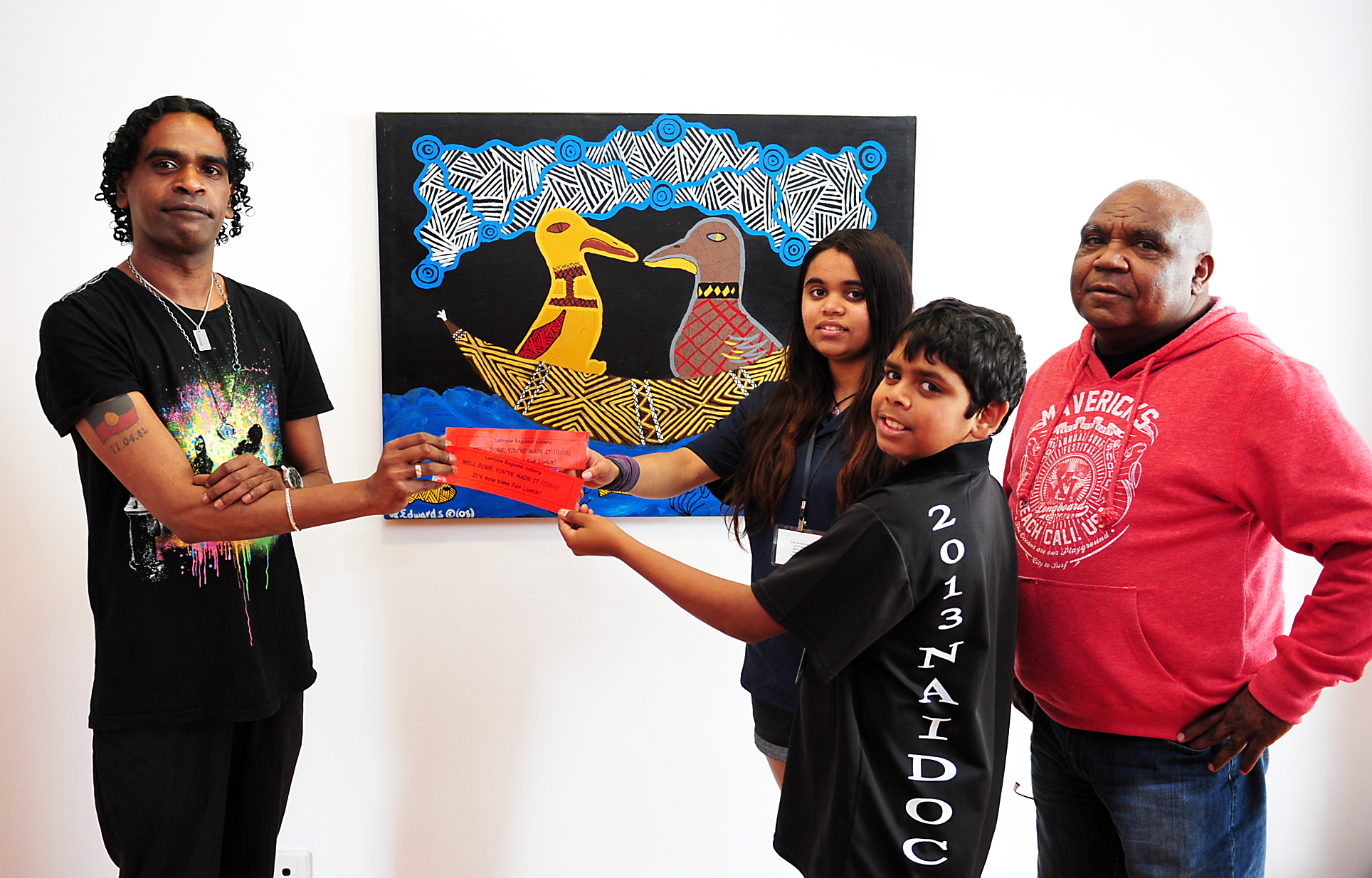 Indigenous students Leticia Dalton and Hayden Edwards reached their final destination at Latrobe Regional Gallery on Tuesday after completing their own mini "amazing race".
They were among a group of students guided by adult mentors, like Ronald Edwards and Cliff Wandin (pictured), on a visit to 12 health organisations across Morwell.
The 'Deadly Health Race' saw the students gather information at each health stop, before receiving a clue advising them of the next place to visit.
Run by the Baw Baw Latrobe Local Learning and Employment Network, the race aimed to assist young Aboriginal people understand what health services were available in their local community.
"It was really cool and fun to do the activities and find out new information," year nine student Leticia said.
Year seven student Hayden said he learned a lot about health and meeting new people.