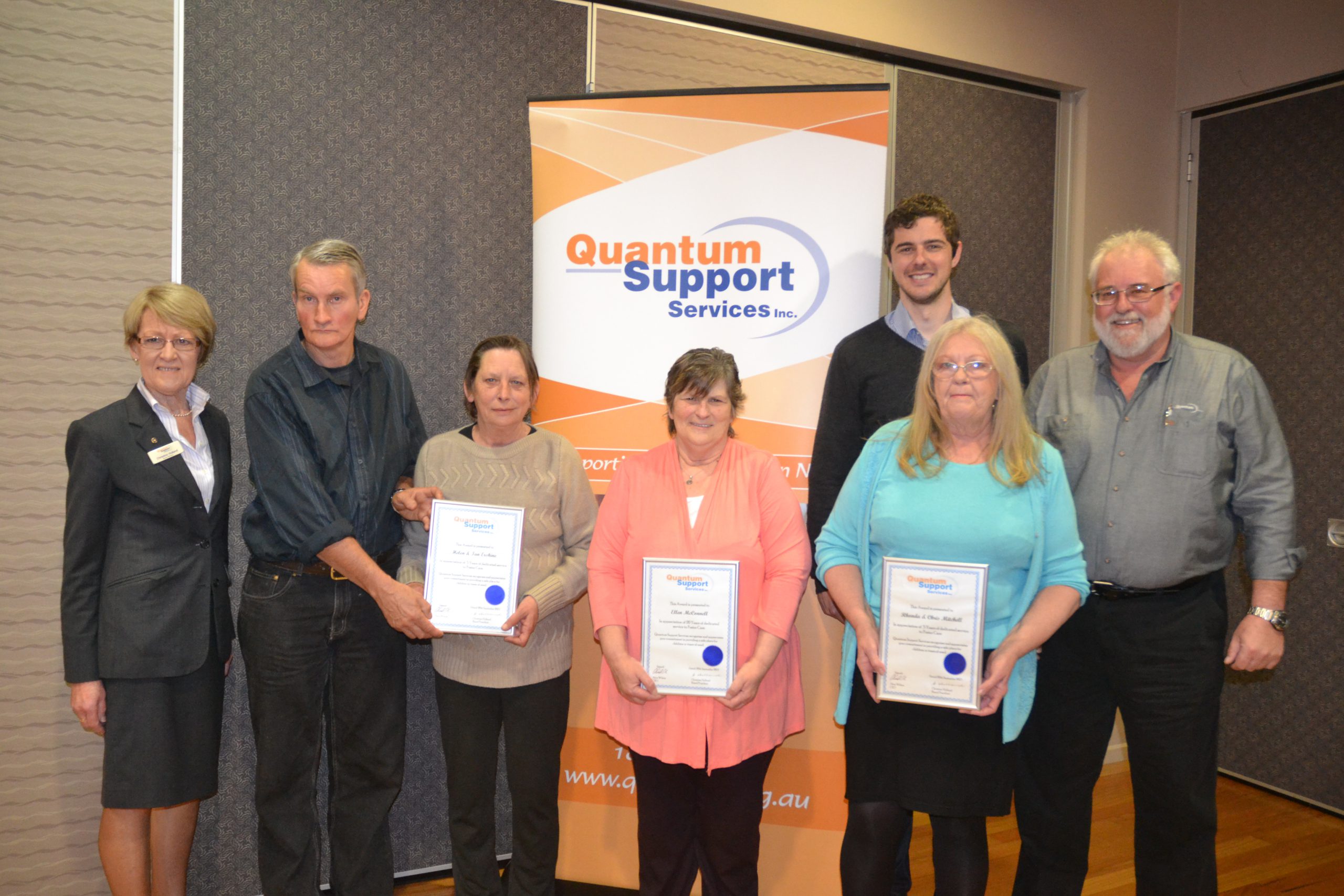 Nine people who have continually provided care and support for children in need throughout Gippsland were honoured on Friday.
Ellen McConnell from Morwell was awarded for 22 years of service to Quantum alongside Rhonda and Chris Mitchell from Thorpdale who opened their home in 2005.
Over the past 22 years, Ms McConnell has cared for many children and is currently caring for three siblings, all of who were under the age of two when she received them.
"The baby I've got now I got straight from hospital, it's fantastic really, I've got his brother and sister as well," Ms McConnell said.
"I've looked after all kinds of cases; when I first started it was only teenagers but now I look after babies, the works."
Ms McConnell said raising foster children was no different to raising her own and almost anyone could do it in almost any sized home.
"All it takes is just being human, basically it doesn't take any extra work than it does to bring up your own kids… I didn't want an empty nest yet," she said.
"You just give them the best you can, I mean it's something I've always done I've always given them their special birthdays I don't believe in having birthday parties every year and I never did it for mine and I won't do it for others, but I make sure they have a birthday cake and lots of photos and lots of presents, a normal birthday.
"Really I'm classed as Nanny, the little one that came to me from hospital likes to say 'can I call you mummy? Will you be my mummy?' I say 'I can be whoever you want me to be'."
Foster Care Association Victoria spokesperson Alistair Perkins congratulated all award recipients and said the organisation would strive to provide better support for foster carers as they did not receive the monetary amount necessary to provide for the children and in turn there was a shortage of 1000 foster carers statewide.
"The people in the room are amazing, they're incredibly generous but they're also subsidising these kids that are essentially the state's responsibility.
"They're subsidising school fees, they're subsidising feeding them, subsidising transport of them.
"We need financial reimbursement rates to raise for the foster carers because they're doing an amazing job."
Quantum board member Christine Holland said it was imperative to recognise the contributions made by foster carers in the region as they were a vital service with little reward.
"They're there for children in need, they assist them through their hard times and make their lives appear more normal than perhaps what it was before," Ms Holland said.