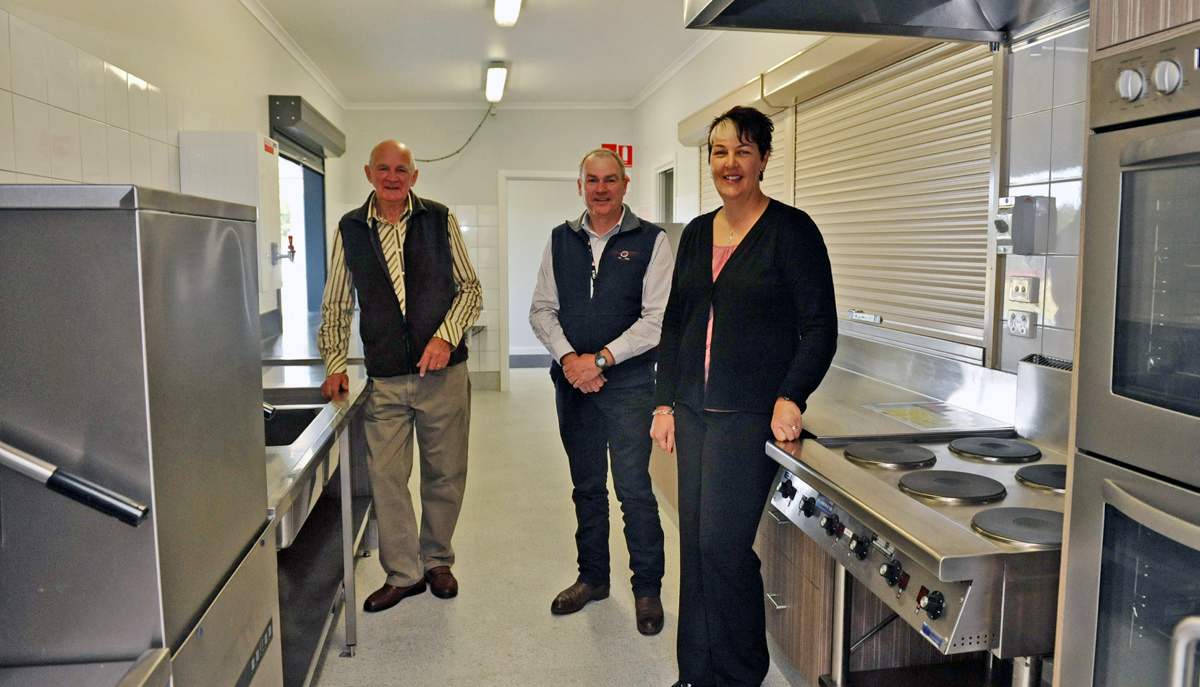 Yallourn North community groups have a renewed and improved place to meet and hold events following the completion of redevelopments to Yallourn North Town Hall.
Eight months of extensive renovations to the facility, also known as Monash Hall, were completed in time for the cricket club's first match on 6 October, with the hall officially opened on Tuesday.
Committee of management treasurer Bill O'Donnell said the project had been on residents' minds for about 10 years.
"There are four major groups that will be using the hall – the cricket club, the junior football club, Valley Jade Boostscooters and MOaRTZ," Mr O'Donnell said.
"We're hoping to bring more community groups back in and for it to become a central meeting place, because at the moment groups meet in venues all over town."
Mr O'Donnell said the renovations enabled the space to be used more efficiently and with a carpeted and air conditioned meeting room, plus a function room, the hall could cater to anybody and multiple groups at a time.
State Member for Morwell Russell Northe unveiled a plaque and officially launched the hall after its works, which were funded through his 2010 election commitment, the State Government's Regional Growth Fund and Latrobe City.
The State Government contributed $340,000, which Latrobe City matched.
"The hall's development was born out of the community and it's wonderful to see their dream realised," Mr Northe said.
Latrobe City mayor Sandy Kam said to achieve the best outcome for the community, existing dilapidated facilities at the recreation reserve were consolidated into a multi-use community facility.
"The upgrade included a new sports change room facility and community function space with accessible toilets and showers, referee change facilities, upgraded kitchen and amenities together with the addition of a meeting room and servery to the main hall and the reserve," Cr Kam said.
"Officers have worked closely with the community for a number of years to bring this project to fruition, and the finished product demonstrates what is possible with community support."