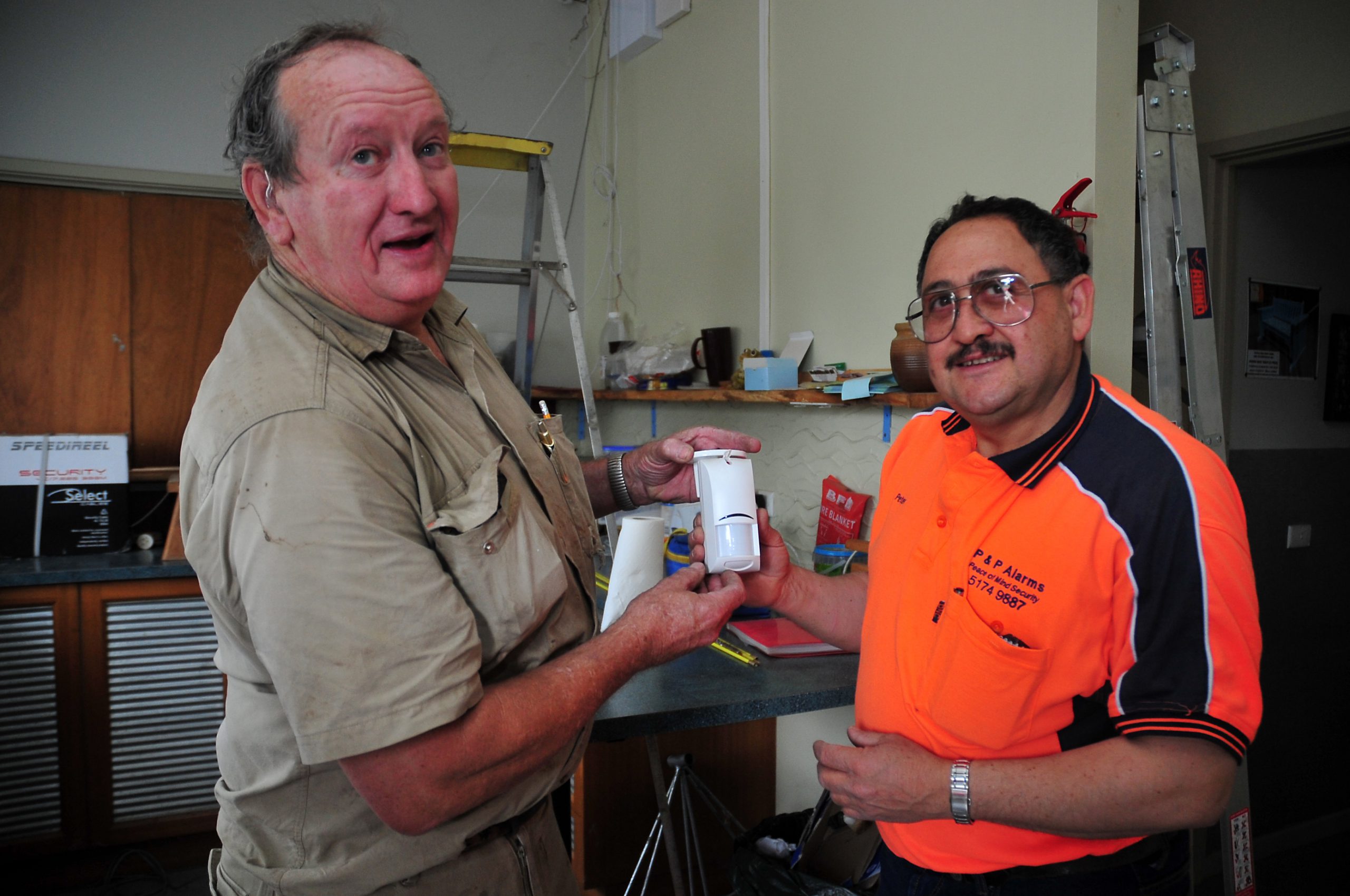 A Traralgon man has come to the rescue of volunteer-run organisation Traralgon Men's Shed after two recent break-ins caused unease in the facility.
The shed was broken into twice in October, with one resulting in the theft of a new computer system the organisation had acquired through funding.
Owner of P & P Alarms Peter Panayiotou saw the shed's call out for help in an October edition of The Express and offered to install a complete alarm system which would ensure the safety of the entire premises.
"We're extremely grateful, even though we have got some insurance it wouldn't be enough to replace what we did have," Traralgon Men's Shed coordinator Colin Reid said.
Previously the shed was only fitted with sensors in selected rooms which were spotted by burglars during the theft in October allowing them to go undetected.
"We've got safety screens on the window but they've ripped the screens off, managed to get through the window and because we've never had a sensor on the alarm in that front office, they've been able to remove the computer, open the door between the two offices, spot the sensor on the outside office and haven't come any further," Mr Reid said.
Mr Panayiotou said the dramatically upgraded security system would prove tough for trespassers to outsmart.
"We're replacing the current system to an NX panel which is a second-hand panel, we've got fairly new sensors going in so we're going to interlink the other shed with this shed and secure the whole lot with a new alarm panel," Mr Panayiotou said.
"There will be a new external siren, we'll add three or four sensors and we'll relocate a few others and make the system appropriate.
"It will probably be about four hours work myself to get it done, Colin's done a lot of the work though."
Mr Reid said in addition to the new security system, his son would affix spotlights to the perimeter of the sheds.
Mr Panayiotou said "it feels good" to do something for a community organisation he knew did a lot for his local area.
"I didn't really want the advertising, I'm just here to help the guys out. I know they're a voluntary organisation and the money's pretty scarce. I thought I would do it for the club and make sure they're secure," he said.