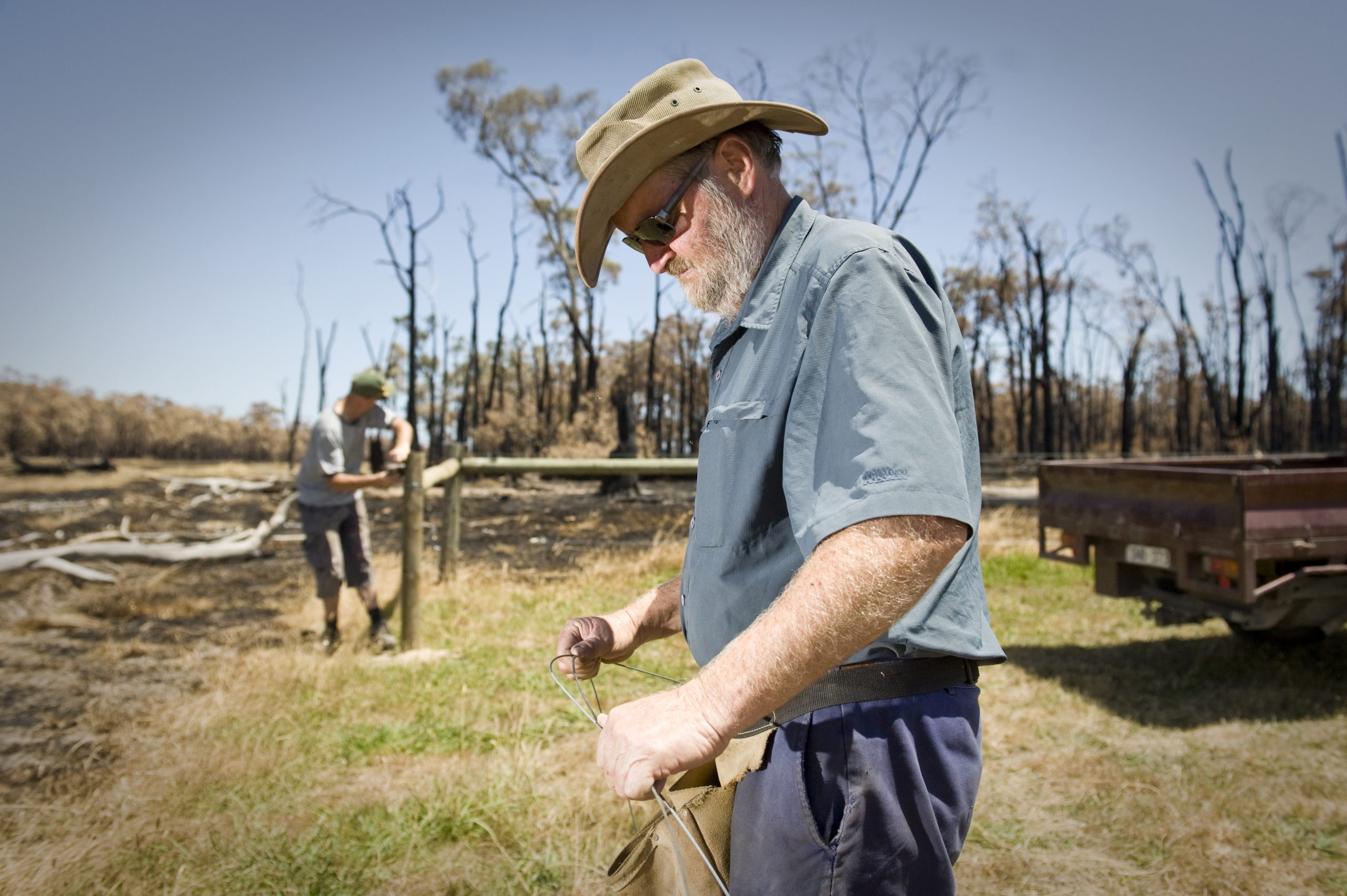 Community members have rallied to replace thousands of dollars worth of fencing on Westbury properties ravaged by the recent fires.
The owners of four neighbouring properties affected by the fires were "humbled" by the community response, which saw about 60 people lending their hands on Sunday.
O'Brien's Road land owner Rod White said about 20 people returned on Monday and Tuesday, and together completed several months' worth of work in just a few days.
The Westbury brigade volunteer had been fighting fires along with his brother Lindsay, but wasted no time after the fire was under control to start the recovery.
"It started out as a Westbury working bee, then more than 60 people turned out, some people came from Cranbourne, Warragul and Willow Grove," Rod said.
He said about 15 kilometres of boundary fencing was destroyed and almost that length again in internal fencing, and while there was still a lot of internal fencing to restore, the boundary fencing had been replaced.
Rod said in addition to people donating their time, he and others also received donations of food, money and looked set to receive a Gippsland Emergency Relief Fund grant.
He estimated the fire caused between $5000 and $10,000 worth of damage on his property alone, but thought others had suffered more loss.
Lindsay, whose house was spared from the fire which burning only a few hundred metres away, said he and his wife were volunteers with BlazeAid, repairing fences after emergencies.
"We've gone to other parts of Victoria to do that, but we never thought we'd be doing that in our own backyard," Lindsay said.
Rod agreed that "you often think it's never going to happen to you".
"Our family have been out her for 140 years and this is the first (fire) that we know of."