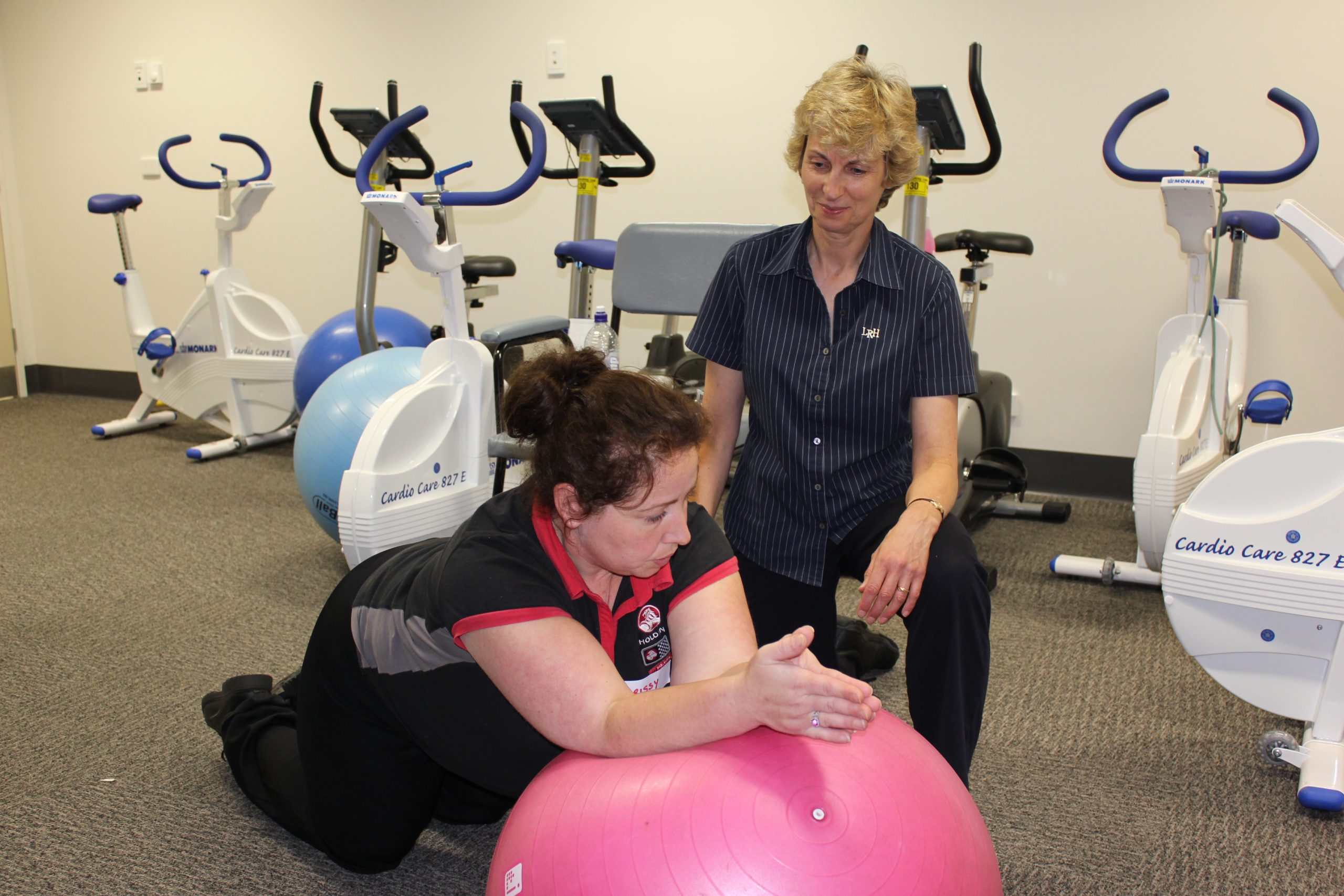 When Traralgon resident Christine Lia hit a dead cow on the Princes Highway in 2007 at 110 kilometres per hour, she was rushed to the Alfred Hospital with head, spinal, neck and lower back injuries.
"I'm lucky I didn't break any bones and was diagnosed with Post Traumatic Stress Disorder due to the flashbacks and nightmares I still have to this day," Ms Lia said.
Today, she is the mother of a three-year-old son, something she was told she could never become.
Ms Lia said the achievement could not have happened without the strategies she learned at Latrobe Regional Hospital Pain Management Clinic.
"It helped me so much, because so many people don't do the pain management because they were always told they had to go to Melbourne, and travelling that distance is quite tolling when you're in chronic pain every day,"
LRH Pain Management Clinic held a reunion and review session for patients who had undergone the 12-week structured program to help people suffering from chronic pain on Tuesday.
Team leader and occupational therapist Carolyn Pile said feedback from program participants, who had completed the program, three months, six months or a year ago, had been positive.
"It's an opportunity to meet again and reinforce that they are well on their way," Ms Pile said.
Patients talked about the many benefits of the program, including being with people that "know what you're going through and don't judge you", strategies to deal with pain, improving mobility through exercise and coping emotionally.
A multidisciplinary team of specialists assist the clients on a case-by-case action plan, including a medical specialist, occupational therapist, physiotherapist, psychologist and allied health assistant.
Clinical psychologist John Reeves said the program worked on the person's whole circumstance, and considered their physical circumstance with exercise and increasing fitness, how they managed at home, behavioural challenges and understanding the effects of stress and related psychological factors.
"The big goal is helping people become experts in managing themselves and their pain," Mr Reeves said.
"Because these are life-long conditions in many cases or circumstances, the person really needs to be given the opportunity to find out what works for them."
Ms Lia said there were ways to cope with pain every day and you can get back.
"Maybe not to exactly where you were, but you can try to live a normal life," Ms Lia said.
Longer term peer support is available through the Pain Support Group for those who have completed the program.
It offers monthly refresher sessions to help people stay on track after they finish the program.
To find out more and register your interest, phone the Pain Management Clinic on 5173 8822.