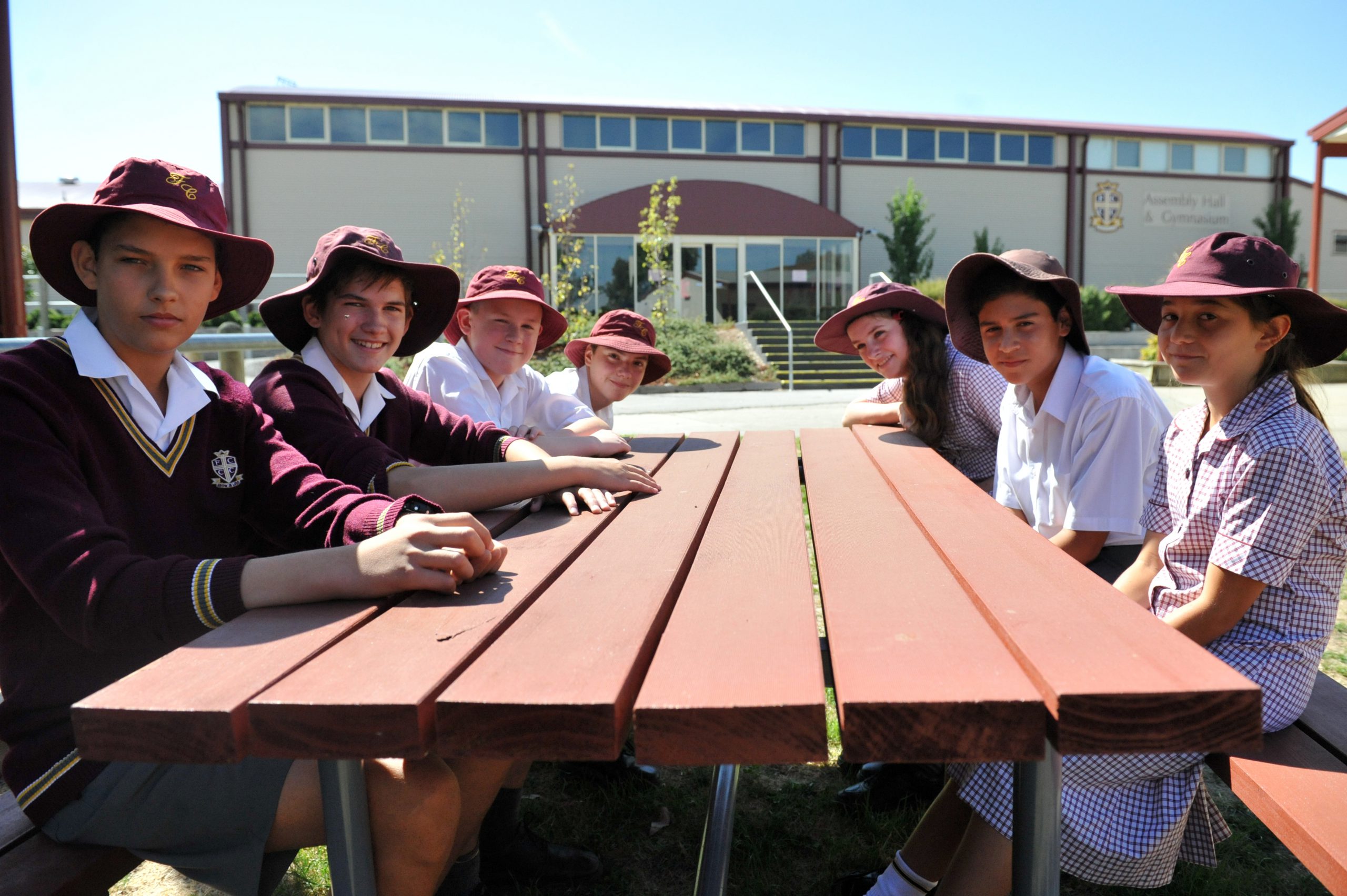 As the new education year begins, Latrobe Valley secondary schools are encouraged to step up ultra-violet protection for their students.
Malignant melanoma is the most common cancer among 12 to 24 year olds in Australia and the sun exposure students received in their secondary years can play a key role in determining their future risk of skin cancer, according to Cancer Council Victoria.
CCV SunSmart manager Sue Heward said schools could protect students by encouraging the use of a combination of shade, sunscreen, covering clothing, sunglasses and broad-brimmed hats.
"Students learn about being sun smart from an early age, but without the appropriate structures and policies in place at secondary schools, well-established primary school practices can be quickly forgotten," Ms Heward said.
"From September to April in Victoria, school hours fall within the high UV periods of the day, so secondary schools play an important role in reducing UV exposure amongst adolescents."
Ms Heward said because adolescence was a time when fitting in was important, it was a "big ask" to expect students to act independently and use sun protection if it was not already a part of the school's culture.
"That's why we have a UV program for secondary schools which uses a graduated approach to sun protection and emphasises a whole school approach, from curriculum and staff role modelling to policy and uniform," she said.
"If hat wearing isn't possible, changes in curriculum or an emphasis on other forms of sun protection such as shade could be used instead to provide a SunSmart environment."
While many Victorian primary schools have SunSmart policies, which make it compulsory for children to wear hats when outside during first and fourth terms, some secondary schools The Express spoke to were either unclear of their SunSmart policy or they did not have one.
Others said they educated students on the effects of the sun and encouraged UV protection practices, but did not force students to wear hats.
Flinders Christian Community College, which is both a junior and senior school, has a compulsory hat policy across all year levels and staff, which was consistent with most primary schools.
One concerned parent of a student at a Latrobe Valley secondary school said she was shocked to learn the school did not require students to wear hats.
"I get that (wearing a hat) is not cool, but if it's a policy and everyone else has to wear them then it doesn't matter," she said.
She said considering how some schools strictly monitored the way students wore their uniform, it was "pretty slack" not to also monitor whether or not the children were wearing hats.