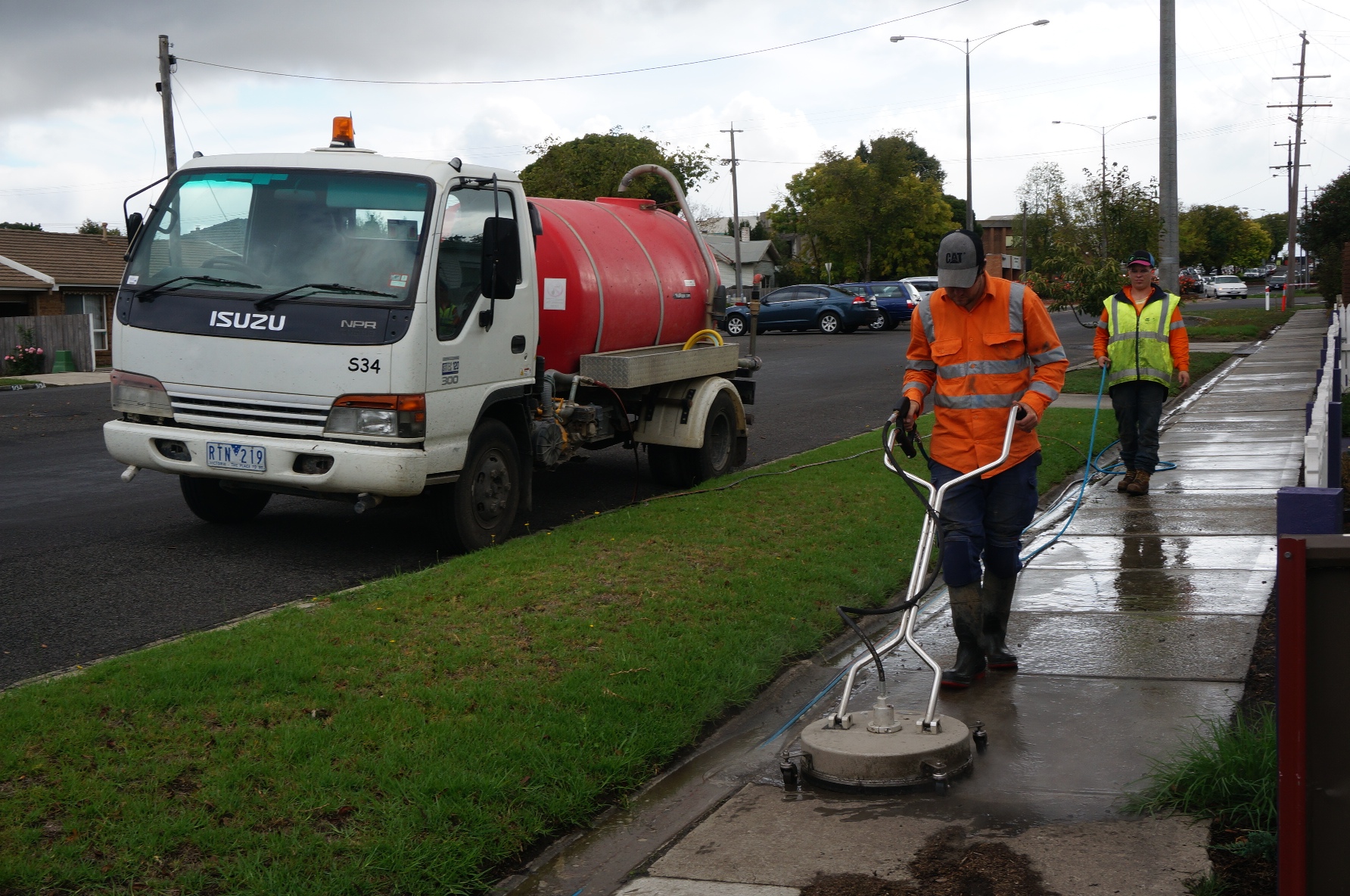 LATROBE City Council has reported the Morwell clean-up is "well underway" following Premier Denis Napthine's $2 million clean-up package in response to the Hazelwood mine fire.
Council mayor Sharon Gibson said contracted operators would work to a planned sequence to ensure that areas with the highest needs were cleaned first, with the central business district and the south of Morwell first on the list.
"We know that the length of this incident has meant that there has been a build-up of residue on surfaces of roads, footpaths, walls, windows, bus shelters and street furniture," Cr Gibson said.
"As there are 132 kilometres of streets and roadways and 170 kilometres of footpath in Morwell this is an extensive program. Local operators are being used where possible, using a range of equipment to ensure surface areas are properly cleaned."
Cr Gibson said the project would return a sense of pride to Morwell.
"It will be a huge step forward in the recovery process to see the cityscape transform to a state where residents, workers and visitors can see the ground-in ash has been removed and the town is being restored and refreshed."