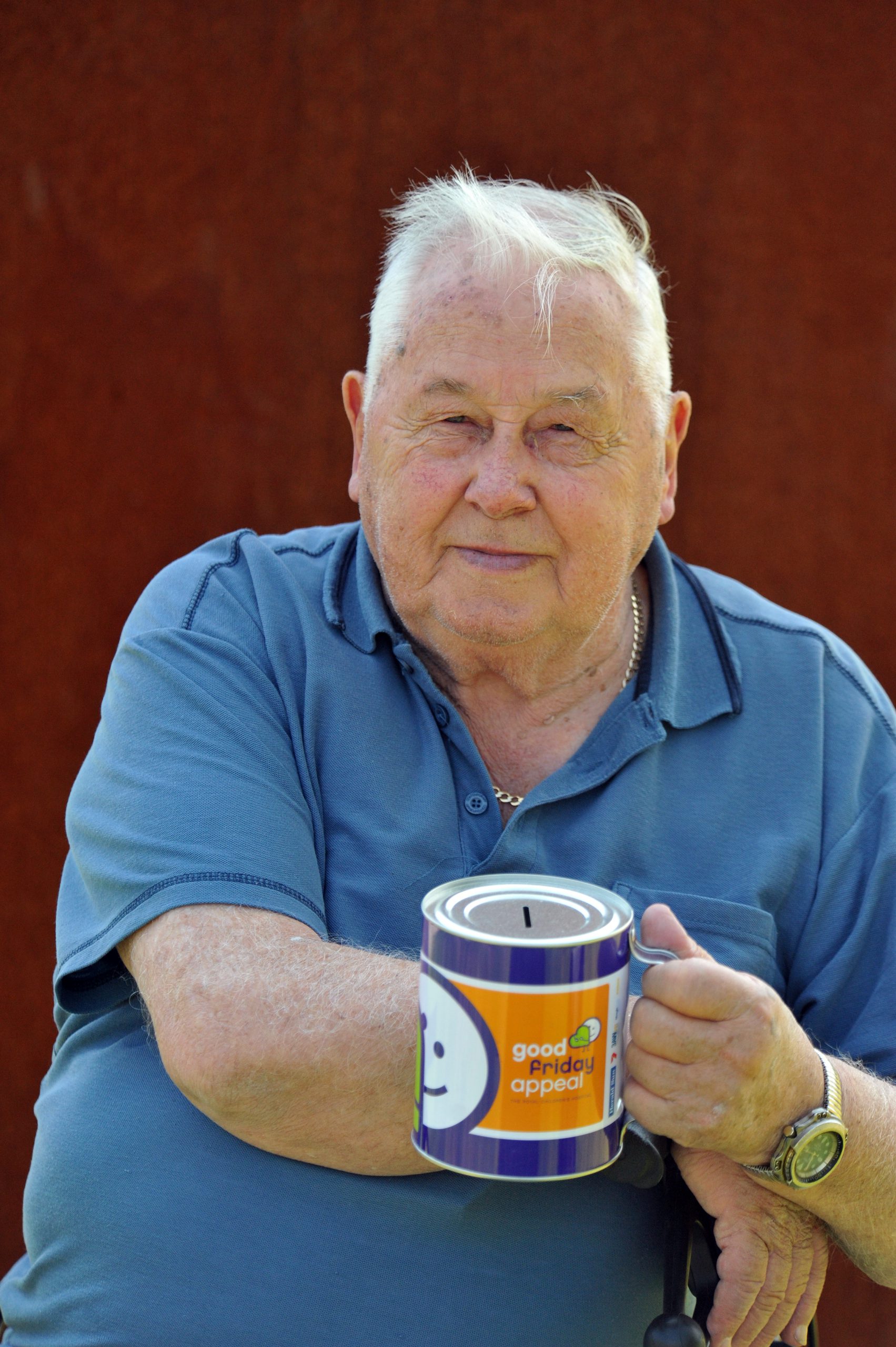 The Latrobe Valley community has again rallied behind the Royal Children's Hospital Good Friday Appeal, raising more than $155,000 this year through the region's committed hospital fundraisers.

This year's effort was capped off with one of the area's most treasured fundraising stalwarts, Moe's Darrell Benjamin, reaching his $1 million target in total fundraising over 35 years.
Mr Benjamin will now retire from his role as the district's regional manager without regrets.
"I knew I had to get it – that was my aim, so, I kept going until I got it," Mr Benjamin said.
"Thank you very much to the people of Moe and district for the help over the years and I'm glad for them that we got the million."
The 85 year-old learned he would reach his goal a week before Good Friday, but kept it quiet, raising $100,600 this year, which brought his total to $1,050,647.
It was Moe's second highest total ever, with about $15,000 collected on Good Friday at traffic lights and homes.
Fellow fundraisers Traralgon's Royal Exchange Hotel Cork Club donated more than $55,000 through their monthly craft market, raffles throughout the year, traffic light collections last week and the traditional family fun day on Good Friday.
A country music afternoon hosted by Our Kinda Country Club raised $1777.
"Thank you to the community for all the support they give, from buying a raffle ticket, to supporting events throughout the year," Cork Club president Roy Arnold said.
For Mr Benjamin, another busy year of selling raffle tickets, organising events and coordinating a team of about 30 helpers has left him "tired".
He said he would now step down without reluctance.
"I've done my share… now I can rest," he said.
Mr Benjamin certainly can, knowing that the reins are in the good hands of his friend Sue Bechaz, but she needs help.
"Darrell's done a marvellous job. Unfortunately I just don't have the hours to do everything Darrell has. I work full time," Ms Bechaz said.
"I desperately need helpers. I'm hoping there will be people out there who can help.
"We have to keep it going – that's the main thing."
If you can help Ms Bechaz, phone 0407 677 230 or email suebechaz@hotmail.com
To get involved with the Royal Exchange Hotel Cork Club, visit the group's Facebook page.
Moe's contribution helped the RCH reach its highest ever total of $16,846,396.09.