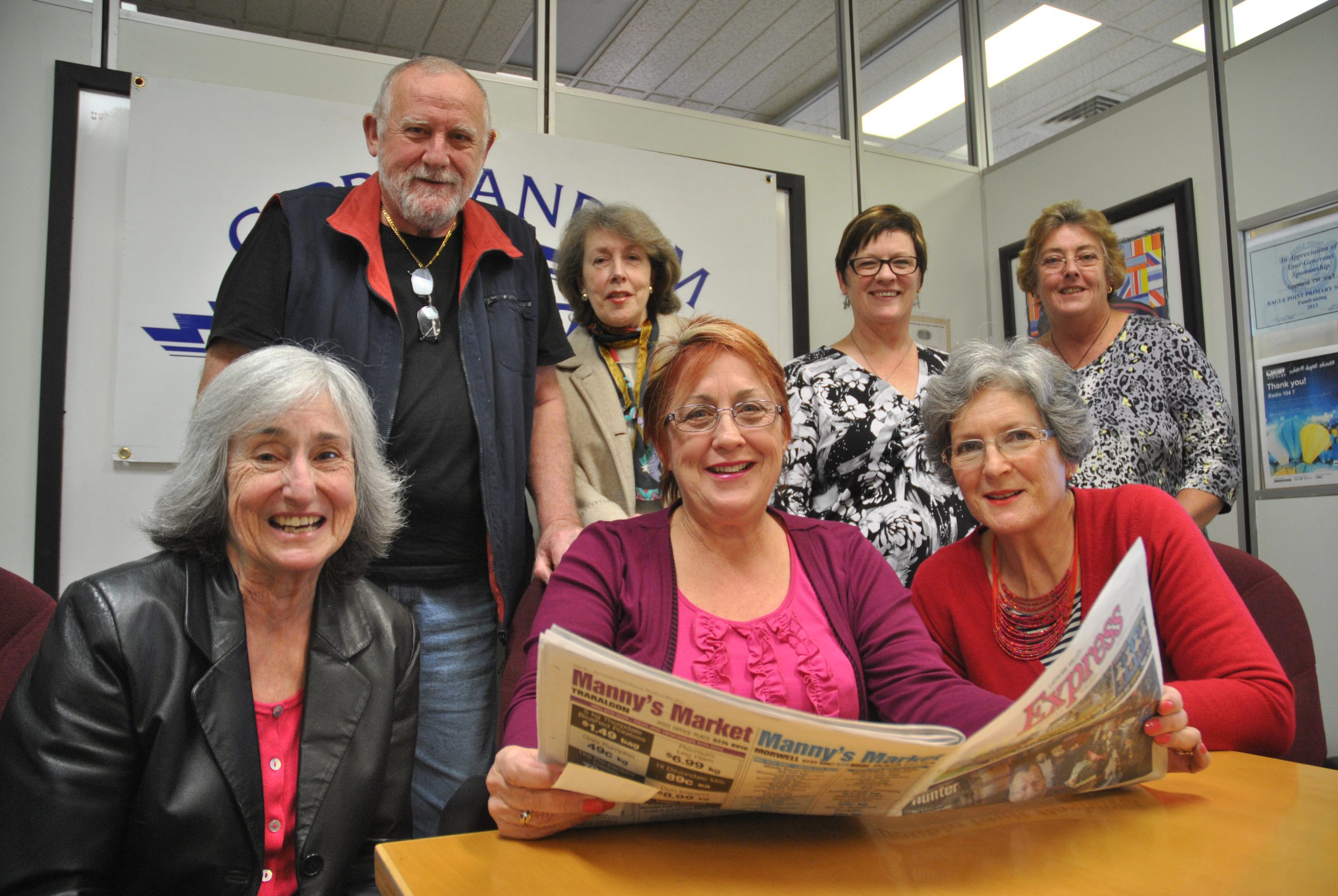 A passionate team of radio volunteers, whose program was cancelled when it lost support from Vision Australia Radio last month, have banded together to re-start an independent version of the show.

The weekly one hour program on Gippsland FM – in which local newspaper articles are read aloud live on air for people with visual impairments – had developed a loyal following in the five years it had been on air.
While Vision Australia's decision to pull support for the program, as part of a consolidation process, came as a shock for the volunteers, they soon after developed a committee to explore options to continue the program under a different name.
Returning to the airwaves in their former 11am time slot on Friday, former Morwell Vision coordinator Janet Price said she was surprised at how quickly the show returned to air.
"I don't think there was ever any doubt it would not return, but the amount of support we got from Gippsland FM and The Express was fantastic, so we are back on air earlier than we thought we would be," Ms Price said.
"There's certainly been a few woo-hoos and people celebrating in emails to each other, so it's safe to say we are all very excited that it happened so quickly.
Volunteer Gail Bianconi said she was "ecstatic" about the return to the airwaves.
"We are pretty excited about this – we like the idea of continuing to offer a service like this to the community," she said.
"It's awesome to know the station and the community still want to be behind us."
Despite having already returned to the airwaves, Ms Price said the program format was yet to be finalised, and the group were still looking for a program name.
"We are working with the name the 'Express readers' at the moment, but we are open to suggestions," she said.