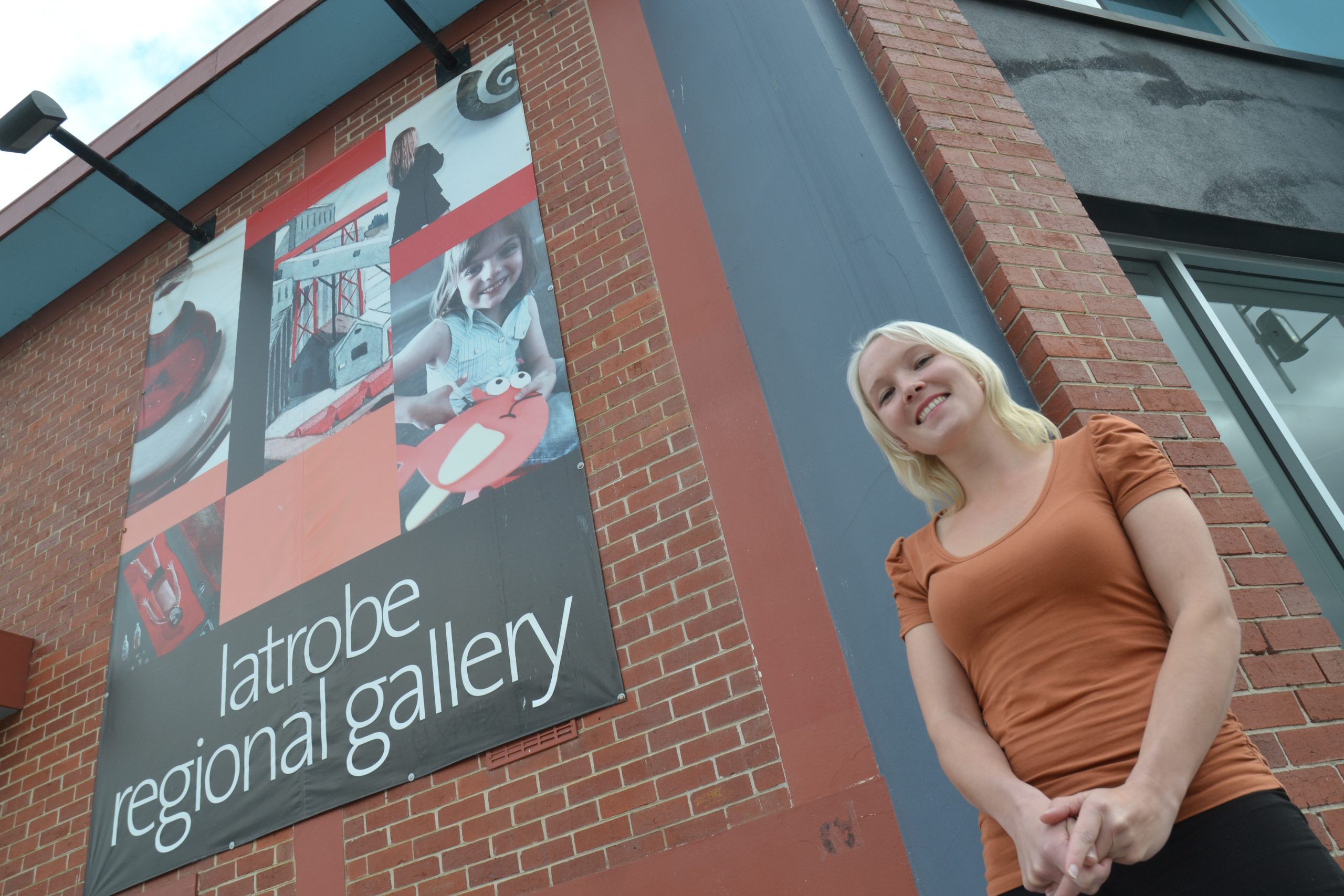 Morwell's streetscape will host a visual feast later this month when a projection festival lights up the town's alleyways, shop fronts and urban structures.
Sixteen sites throughout the town have been selected to act as projection canvasses for a range of artworks by Gippsland-based creatives, in the Winter Projection Festival on 20 June.
Coming as part of RMIT and Latrobe City Council's ReActivate Latrobe initiative, the projection extravaganza adds to previously held night markets in Morwell's central business district, showcasing local talents in arts, design and performance.
"This is about slowly trying to build a projection festival which is valued by the community, but is also designed to become an attraction to the area," RMIT Associate Professor Rosalea Monacella said.
With Olaf Meyer, the technical curator behind the Gertrude Street Projection Festival, headhunted for Morwell's event, the evening is hoped to emulate the increasingly popular street events hitherto held in metropolitan hubs.
"It's a festival which brings life to the street, which draws attention to the value of the buildings the works are projected on, and can make people value the spaces in a different way."
Latrobe Regional Gallery has commissioned its own projection feature as part of the festival, through which Bairnsdale-based visual artists Joyce Mowrungsah and Cheri O'Donnell will explore the relationship between people and the gallery.
Using elements of video, text and photography to explore ideas of "shared space, motion and perception", the feature will see the work projected on LRG's external faces.
The Winter Night Projection Festival will be held on Friday, 20 June from 4pm until 9pm, along with the wider arts, design and performance market and late night trading.
A crowd funding project has been launched to help finance the project, with a donation porthole available online at
www.pozible.com/project/182348