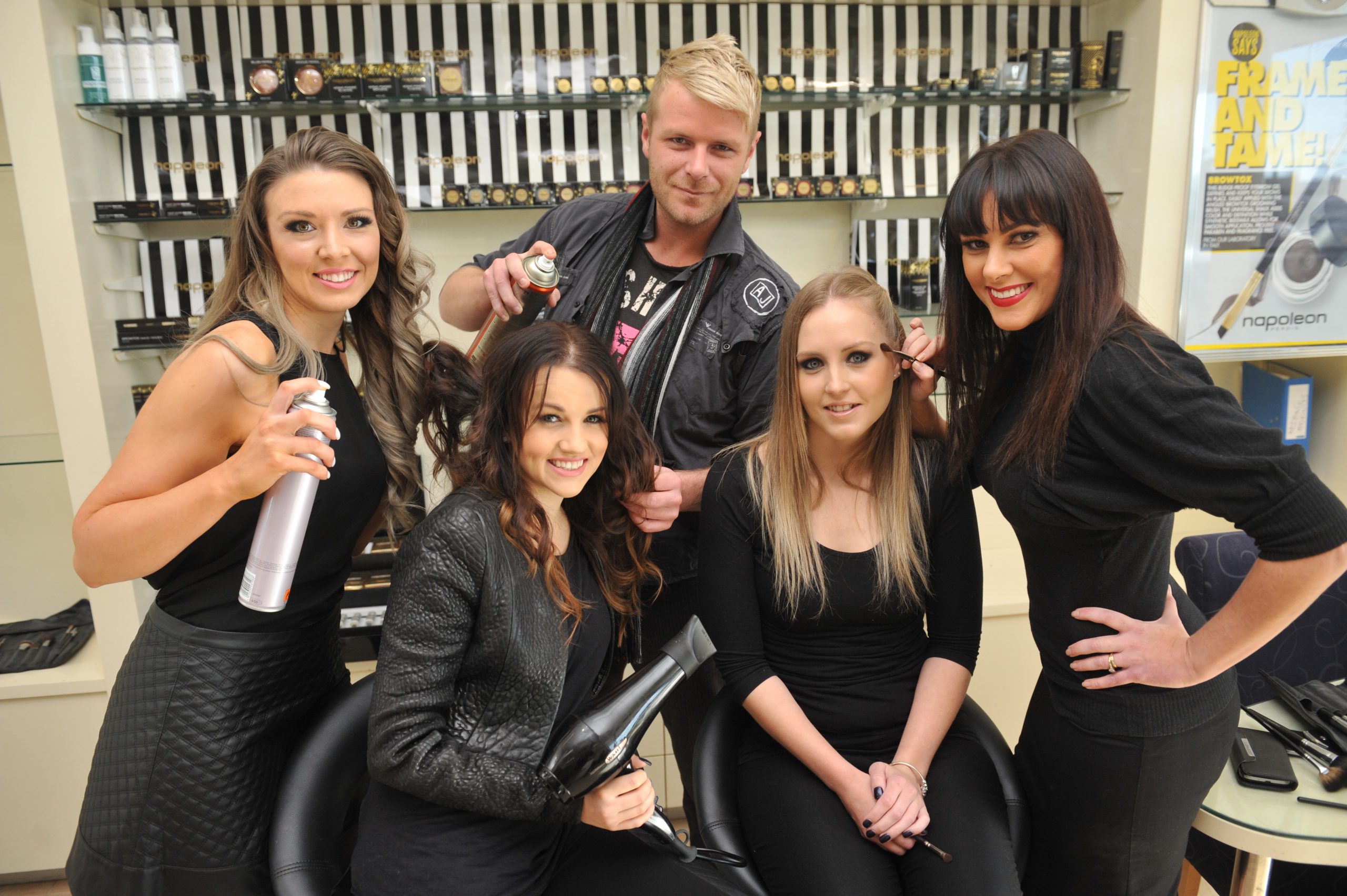 The beauty brilliance of a team of Latrobe Valley hairdressers and make-up artists has gained national and international exposure, with a contingent of five locals working at the weekend's Miss Universe Australia pageant.

Moe make-up artists Alarna Bell and Jade Campbell, along with hairdressers Breanne Beatson and Catherine Noy and Traralgon hairdresser Rodney Kyle, experienced the inner workings of a cramped and at times chaotic backstage.
"There's sparkles and high heels and dresses getting flung everywhere," Alarna said.
"What surprised me the most is how lovely they all were.
"It's high-pressure for them, it's a world class pageant, but their manner towards everyone was just lovely."
Breanne said the pressure was felt strongly by some of the 31 contestants.
"One of the girls was really nervous and she actually said 'can I just have a hug?', so I hugged it out with her.
"This is their life. This is going to be their world dream if they get through."
'Pageant hair' and a classic style were the most popular requests from the contestants and it was the soon-to-be winner of the pageant, Tegan Martin, who picked Alarna to do her make-up.
"She came up to me right at the end and asked me to do it," Alarna said.
"She actually said 'I've been watching you can you do my make-up?'.
"These are girls who have had careers, have been modelling for many years and I think they know how they look best."
The group was hand-picked as one of the 17 stylists by former Valley resident Simone Clarke, whose company organised hair and make-up for the event, with Rodney placed in charge of hair and Alarna in charge of make-up.
"To have the experience of being at something like that, just seeing the whole feel, you can bring that experience back to your clients," Alarna said.