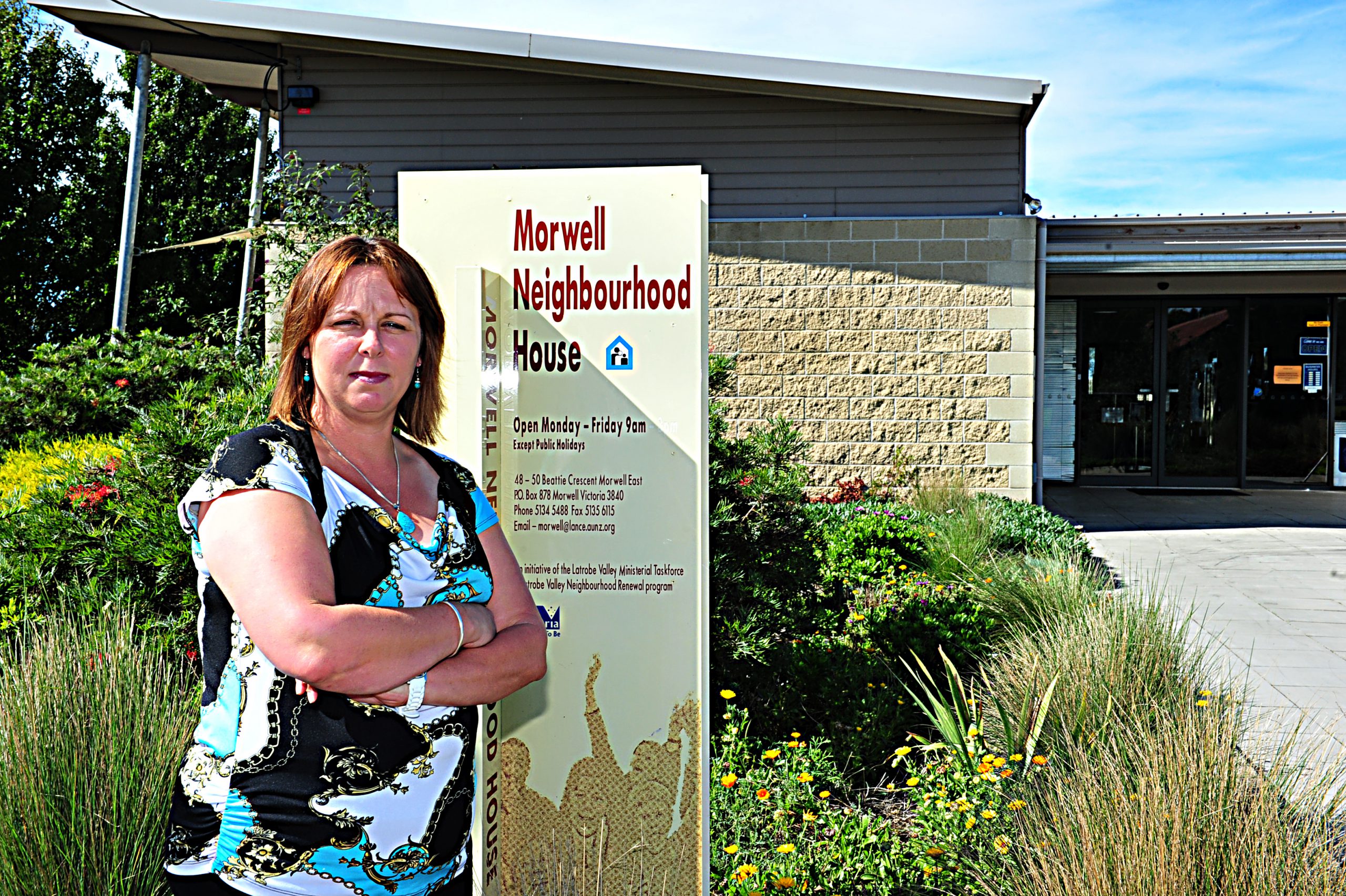 Morwell Neighbourhood House has reported decreased participation and enrolments and fears the community is suffering psychologically since the Hazelwood mine fire.
Coordinator Tracie Lund said classes once running with five or six participants had folded, and free community lunches had dropped from 50 attendants, to eight last week.
Ms Lund said the weekly lunches were community driven and had "gained legs", with attendants bringing food, holding dress-up days and celebrating birthdays.
"None of that is happening this year, the people that come in pretty much keep to themselves," she said.
"There's been a real shift in the nature of that lunch, especially the numbers. To me that is alarming, because I think it's reflecting where the community is as a whole."
The Morwell Neighbourhood House was recognised for providing the community with advice, resources and information during the mine fire in the Victorian Council of Social Services report, 'Disaster and disadvantage: Social vulnerability in emergency management', published last week.
However, the report said those conditions led to decreased class enrolments, a subsequent drop in income and staff forced to reduce hours and work in a voluntary capacity.
"While it is hoped, at the time of writing that this will be a short term arrangement, it is expected to last until the end of the 2014 year," the report said.
Ms Lund said she was hopeful of seeing a return of people to the community lunches following the mine fire, but believed the community was fearful, distrusting and not ready to engage.
"The reason they haven't engaged is so much bigger than the (Morwell) Neighbourhood House. I don't think it has anything to do with our programs or what we do," Ms Lund said.
Ms Lund said there had not been enough support on the ground for the community to debrief and process what they had been through.
"That psychological impact needs more attention than what it's had so far," she said.
Morwell Neighbourhood House will run a workshop, 'Journey through the Smoke – Morwell's Mine Fire', to assist the community to reflect on their experiences and acknowledge their feelings throughout the mine fire emergency.
Participants will have the opportunity to share their personal stories during the mine fire using photography, poetry and story writing, Microsoft PowerPoint presentations, verbal presentation and recording.
For more information phone the house on 5134 5488.