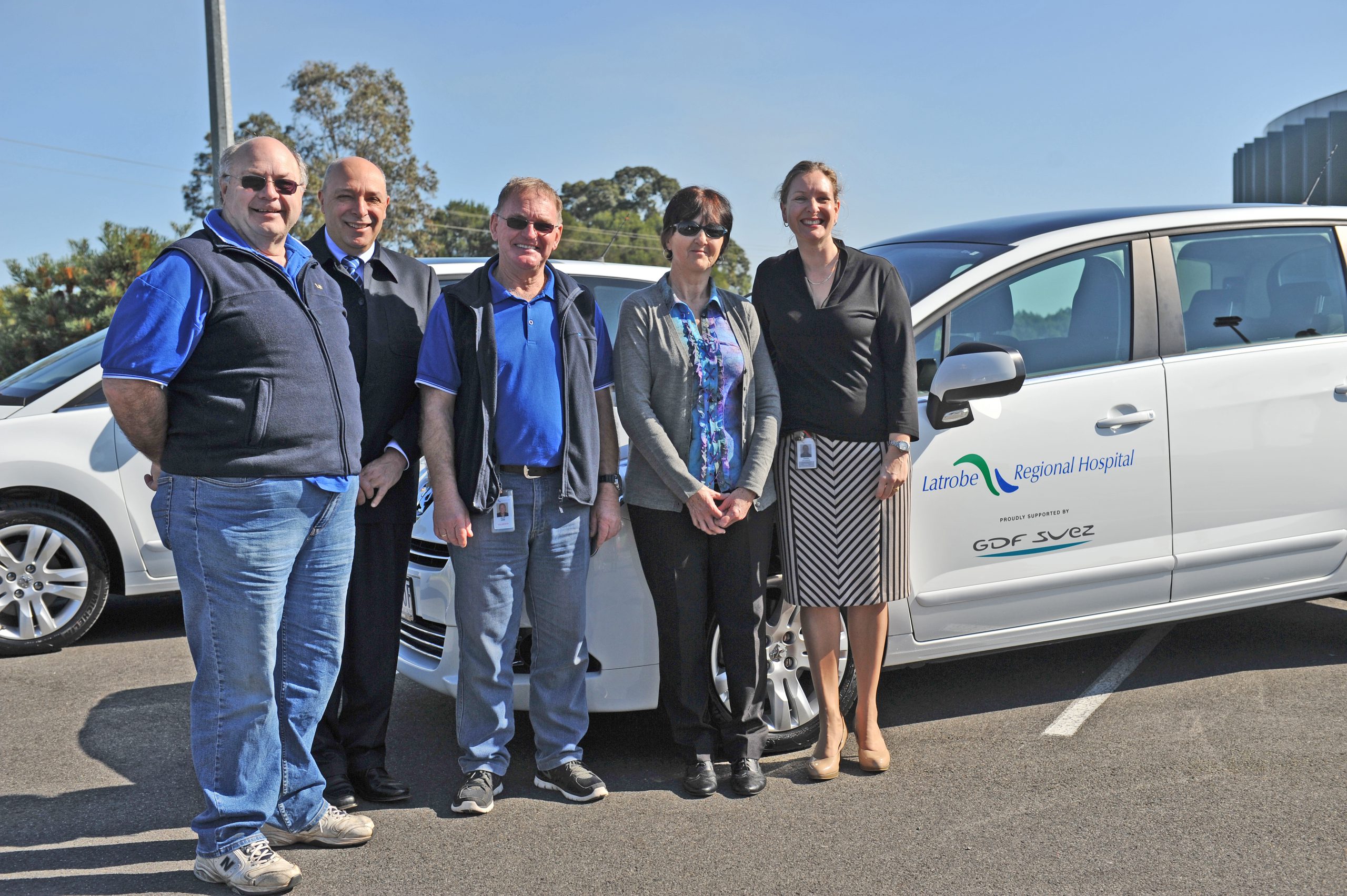 Latrobe Regional Hospital was one of 27 beneficiaries of a $500,000 Community Social Capital fund made available by Hazelwood mine operator GDF SUEZ following the Morwell mine fire.
GDF SUEZ head of generation Luc Dietvorst announced the 34 projects which would share in the funding on Friday, which follows the company's $670,000 Revive Morwell gift voucher program.
The hospital received two cars for its Volunteer Patient Transport Program, doubling the fleet which delivers patients to and from appointments and medical treatment.
LRH corporate services director Catherine Greaves said the massive donation was timely, considering the extension of the hospital's cancer care centre was nearing completion and there would be more chairs for cancer and dialysis patients.
"The majority of (program users) are patients undergoing these treatments and they might come here one, two times… up to five days a week," Ms Greaves said.
Volunteer driver Roger Chambers said he and others drove patients who either did not have a car or could not drive, sometimes for medical reasons, and did not have family members who could transport them.
"We're filling in the gaps for people who don't have that family support," Mr Chambers said.
He said the car he drove has clocked 60,000 kilometres this year, adding he recently drove as far as Wonthaggi.
Other recipients of the funding include all Morwell primary and secondary schools, churches, charities, St Hilary Nursing Home, service clubs and Gippsland FM.
Enjoy Church Pastor Daniel Bates said the church was grateful for the funding, which helped pay for a loading bay to assist members serve food hampers and meals to in-need residents.
Mr Dietvorst said these projects were an example of the far-reaching and enduring impacts of the funding.
He said a committee, made up of a GDF SUEZ representative and community members, chose the 34 projects from 50 applications based on their ability to add value to the Morwell community.
For a full list of projects visit www.gdfsuezau.com and look under 'quick links'.