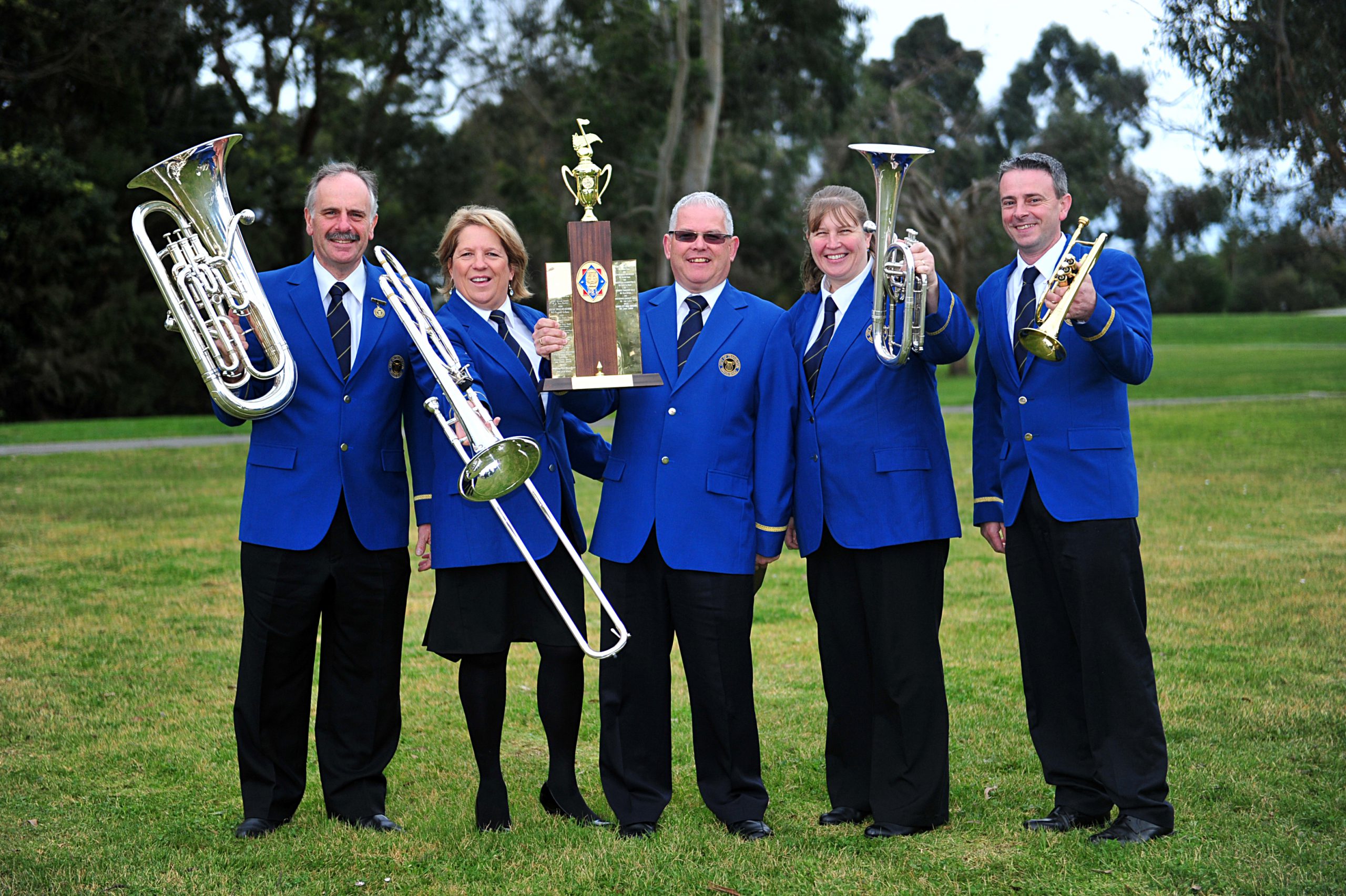 The City of Traralgon Band has recorded the win of a century, claiming its first-ever Victorian title on the weekend.
Competing against seven other bands from across Victoria, the team of 30 musicians took out the C grade honour at the State Brass Band Championships in Ballarat and can now finally add a home-turf win to its 134-year history book.
"We've won the South Australian championships quite a few years ago," band secretary Ruth Hardman said.
"For the five years prior to last year we hadn't competed because there weren't enough players around.
"This win is fantastic in the context of our history. It was a wonderful experience."
The victory was particularly sweet following last year's narrow loss to Darebin City Brass by one point.
Four pieces are performed by each band as part of the competition, including a march, hymn, concert item and a set test piece.
For their concert item, the band performed 'Shine as the Light' – a piece written for the Salvation Army.
It holds special significance for the band's musical director Martyn Scrimshaw, who is a Salvation Army captain in Leongatha.
"It's been a favourite of mine and the piece is based on Joy Webb's music, she was actually my choir leader when I was a kid in the United Kingdom," Mr Scrimshaw said.
"We have music that is challenging, but also enjoyable to play,"
Mr Scrimshaw said the band, which has members from across Gippsland, was "on a journey to get better and better" and the recent title would bolster its chances in an overseas competition, when they travel to coal-mining towns in England next year.
"You don't want to go to the home of brass bands and not be able to play well," he said.
The band will visit Lancashire and Yorkshire to compete in the Whit Friday March Competitions.
It will also tour Fromelles in France to pay tribute to Gippsland soldiers who did not return home from World War I.
Mr Scrimshaw said the band also hoped to put down a recording next year.