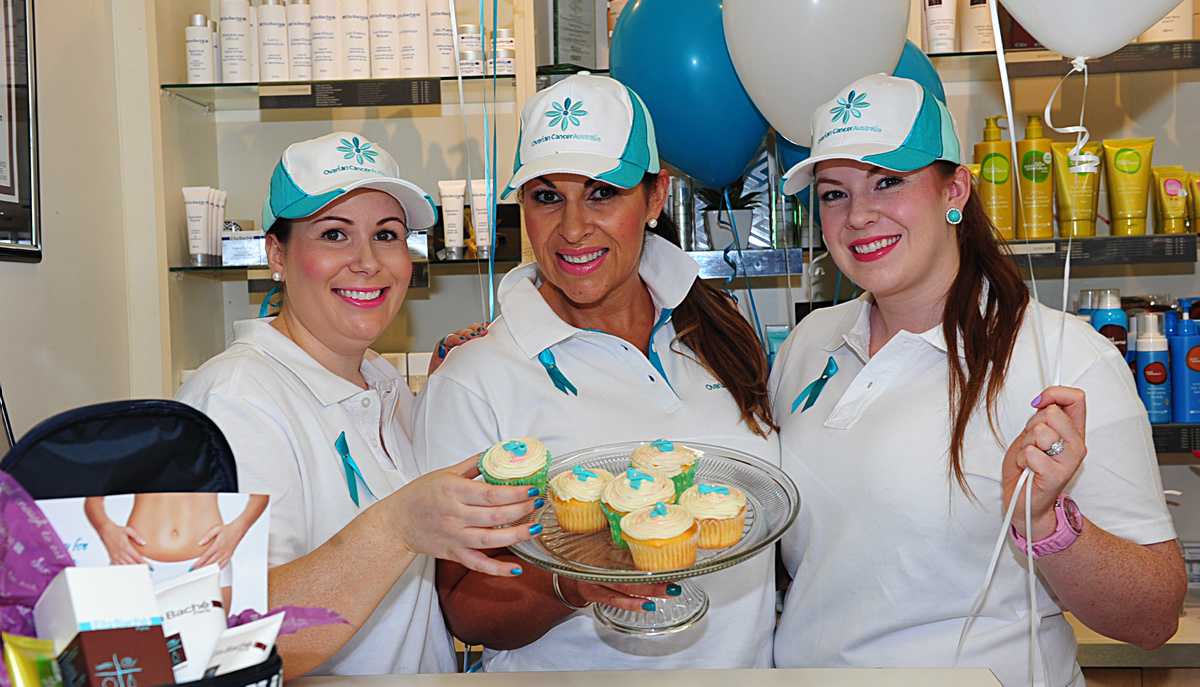 STAFF at Traralgon Beauty Salon sported the colour teal last month in the hope to raise funds and awareness for ovarian cancer.

Customers were treated to a morning tea of cupcakes and $10 mini-manicures last Wednesday, when the salon opened its doors for Teal Ribbon Day.
Traralgon Beauty Salon owner Seetha Griffin said the response from local businesses and regular clients had been fantastic.
"We've had a good response so far," Ms Griffin said.
"The local generosity from clients and their family members, as well as supporting businesses and their donations, has been amazing."
Ms Griffin, whose immediate family member was diagnosed with ovarian cancer in June last year and underwent chemotherapy, hopes to raise community awareness and support.
Ovarian cancer occurs when some cells in one or both of a woman's ovaries grow abnormally and develop into cancer.
It's a disease that is often difficult to detect.
"That's the thing with ovarian cancer – it's a hidden disease," Ms Griffin said.
"People know to look for a lump with breast cancer. With bowel cancer, there's an unexpected change of bowel habits.
"But with ovarian cancer, we are so unaware of it."
Each February, Ovarian Cancer Australia runs a national campaign to raise funds for its awareness programs that highlight the symptoms of ovarian cancer.
The salon's staff decided to join the cause two weeks ago, but Ms Griffin said they had already raised more than $2000 in that time.
Funds were raised through the sale of teal ribbons, gold coin donations and raffle tickets, with the raffle's prize winners announced on the day.
Ms Griffin also contributed 10 per cent of last Wednesday's profits to Ovarian Cancer Australia, but she said her main aim was to enhance awareness.
"It's mainly about raising community support. All of my clients have been extremely supportive," Ms Griffin said.
"I guess this is the least I could do, having a close family member diagnosed with ovarian cancer."
For more information consult your doctor, phone Ovarian Cancer Australia on 1300 660 334 or visit www.ovariancancer.net.au