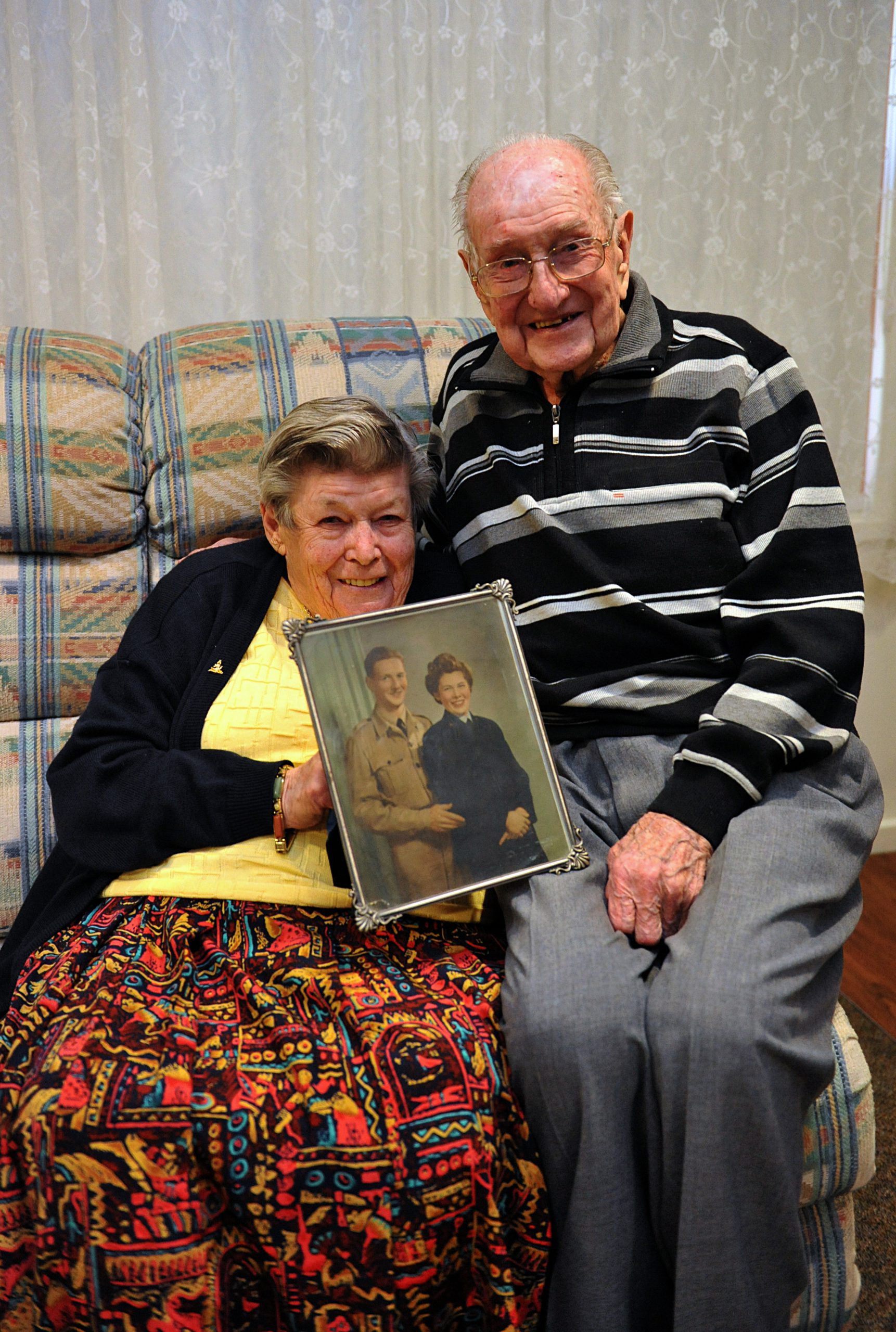 Patience is a virtue and it's also the key to a long, happy marriage – that's the advice of Morwell couple Robert and Gwynneth Cole.
The pair will celebrate their 70th wedding anniversary this Saturday with family and friends, and attributed their happiness to good fortune and persistence.
"When we got married we had nothing, well comparatively to these days," Gwynneth said.
"You can build your life together; we literally did from the ground up.
"Don't start with great expectations – start off (with the) basics and don't get everything at once."
The couple married against the advice of their parents and a week later Robert was leaving for war.
Gwynneth maintains it was the best decision she had ever made.
They met at a dance in the renowned Earl's Court ballroom of St Kilda and hit it off over a glass of lemonade.
"In those days, that was one way of meeting the opposite sex," Robert said.
The pair met as often as they could, when Robert was given leave passes and Gwynneth had days off work.
They wed, as soon as they were both aged 21, on 4 April 1945 at the Christ Church in South Yarra.
"We've never looked back, have we?" Gwynneth said.
Robert served for 15 months as an armourer in World War II while Gwynneth worked as a nurse in orderly with the air force, Austin, and Eye and Ear hospitals.
They moved to Morwell in 1947 where they raised their four daughters – Marie, Meredith, Susan and Linda.
They've passed the time with dancing, fishing, travelling and pottery – and can boast of a few awards to their name from several local exhibitions.
Robert mostly worked for seven days a week with the Commonwealth aircraft factory, which Gwynneth said allowed the family to not go without.
"We've always worked together, haven't we?" Gwynneth said.
"The time just flew, I don't know where it went. We've been exceedingly fortunate."
They now have seven grandchildren and 12 great grandchildren at the pair's latest count.
"We consider ourselves extremely fortunate to have each other at our age, and our family," Gwynneth said.
"We're extremely lucky and well-looked after."
The Coles will join family and friends at the Morwell RSL for an anniversary lunch, content with the company of loved ones as a gift to celebrate.
"We've got very few needs by our age," 91 year-old Robert said.