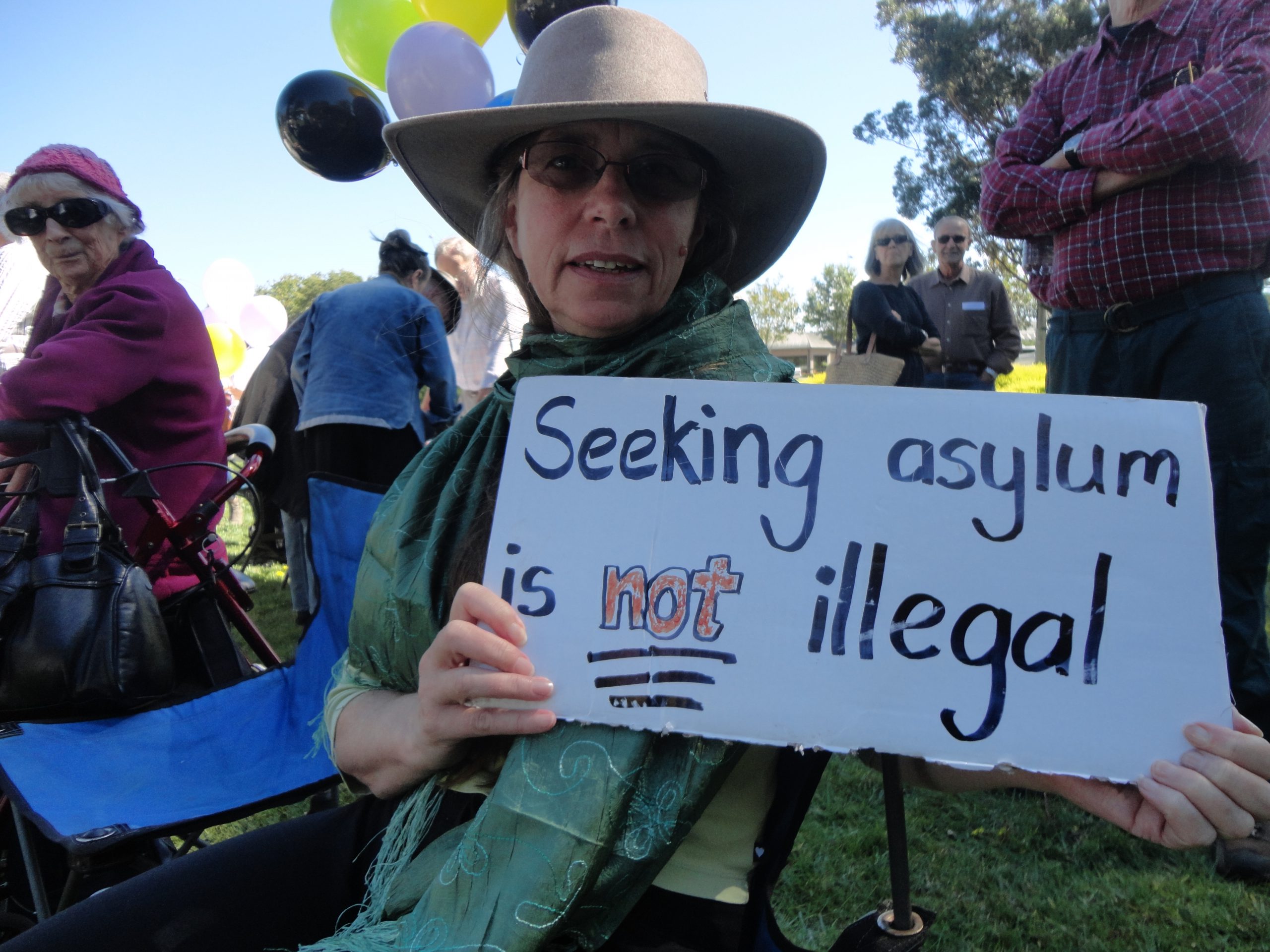 About 100 people gathered at Traralgon's Victory Park yesterday to rally over Australia's treatment of asylum seekers.
The 'Free the Refugees' rally, organised by the Latrobe Valley Asylum Seekers Support Group, featured a speech from Australian Churches Refugee Taskforce executive officer Misha Coleman who called for women and children to be removed from Nauru.
The call followed the release of the Moss Review into allegations of sexual abuse at Australia's Nauru detention centre.
Ms Coleman also used the rally to congratulate Latrobe City Council on recently declaring the municipality a 'Refugee Welcome Zone', encouraging participants to send mayor Dale Harriman a text message congratulating council on its decision.
Rally organiser David Langmore said he believed the event demonstrated that a lot of people in the community were concerned about the way Australia treated asylum seekers.
"Many want detention centres (on Nauru and Manus Island) closed and those people brought to Australia and their claims for asylum considered properly," Mr Langmore said.
"(A detention centre) is no environment for children to be in.
"It's like putting children in prison in Australia – we would never do it. Why would we do it to any human being?"
Member for Gippsland Darren Chester said he would be happy to pass requests from the rally on to the Immigration Minister.
He said the government was committed to removing all children from detention, as he was personally.
"The number of children in detention has reduced from around 2000 in September 2013 to around 200 now," Mr Chester said.
"The total numbers will continue to fall as cases are dealt with, many involving complex security concerns or other matters such as a parent's wish for children to remain with them in detention."
Mr Chester said there were no children from asylum seekers in detention when the Howard Government left office in 2007.
"Labor's dismantling of the Howard Government's successful border protection policies led to more than 51,000 unauthorised arrivals, including more than 8400 children – with at least 1200 people perishing at sea," he said.
"The problem was at its most acute in 2013 when the number of children in detention under the former Labor Government peaked at 1992.
"The Coalition Government has stopped the boats and stopped the flow of large numbers of children into detention."
Mr Chester said the government had adopted all 19 recommendations of the Moss Review.
"Sexual offences of any nature are repugnant and entirely unacceptable – regardless of whether they occur at an off shore or on shore processing centres or any other sector of the community," he said.