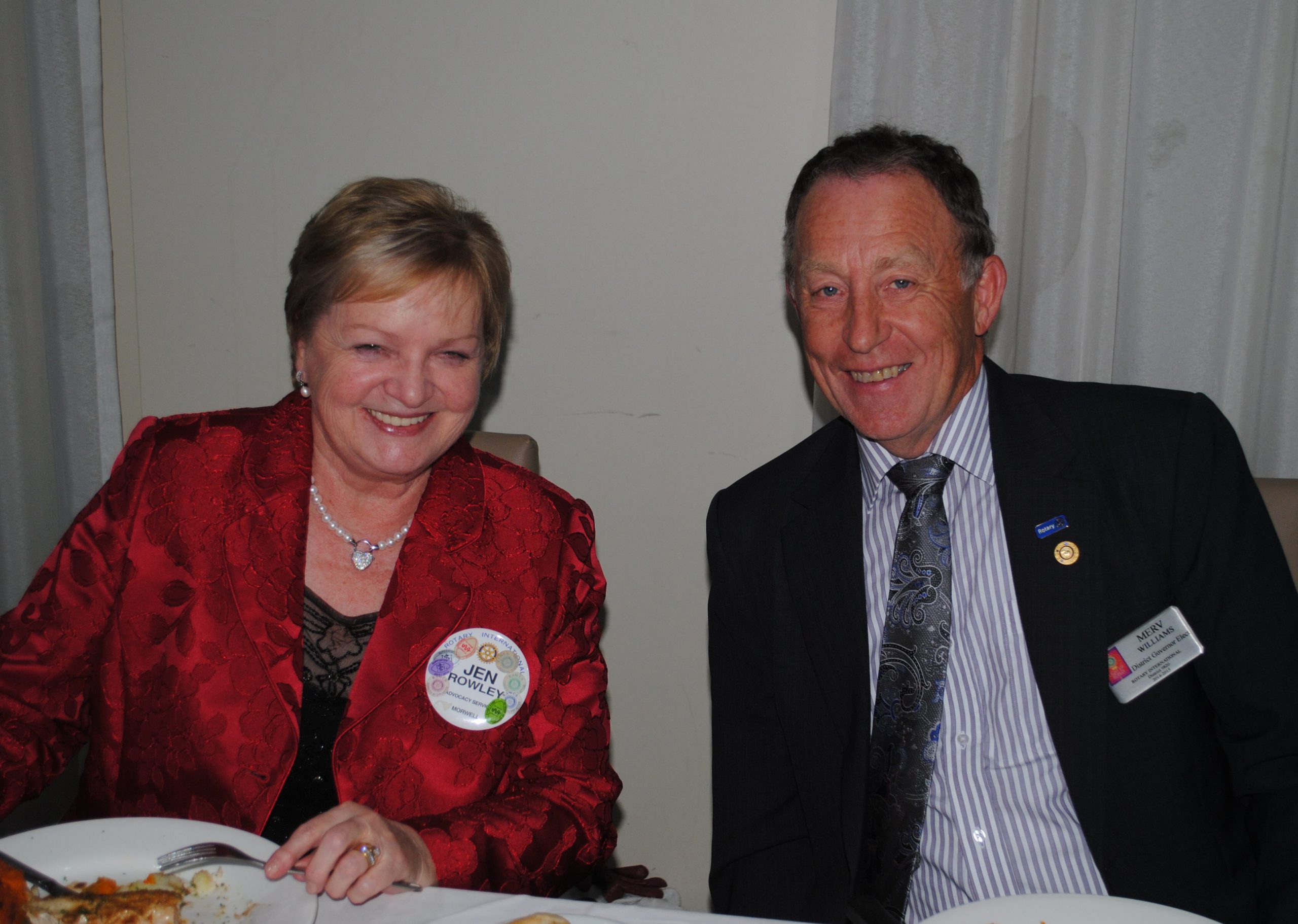 THE Rotary Club of Morwell has welcomed a new president to its ranks, with 10-year member Jen Rowley taking over the role on Thursday night.
A delegation of 80 people gathered at the Morwell RSL for a dinner and presentation, with Rotary District governor elect Merv Williams completing the induction.
Ms Rowley said she hoped to continue Morwell Rotary's "proud tradition of fellowship and service to the community".
"(Rotary) bonds people to the community by providing opportunities and experiences to young people across all of its projects and programs," Ms Rowley said.
"I think Rotary does a fantastic job in the local community; sometimes we don't promote what we do enough."
Each year, the Rotary committee elects a new president, with Ms Rowley nominated last December.
Former president Tom Shanahan said he handed over the baton to a friend and wonderful women whom he trusted to continue Rotary's community work.
"We have done much work within the community (and) we continue to do that," Mr Shanahan said.
"(Ms Rowley) is a wonderful lady; you always like to hand over to someone who is going to look after the club for you."
Ms Rowley said with this year's international Rotary theme of 'Gift to the World', she strongly believed Morwell Rotary "really fit that theme".
"We'll simply keep on doing what we're doing, but be more visible," she said.