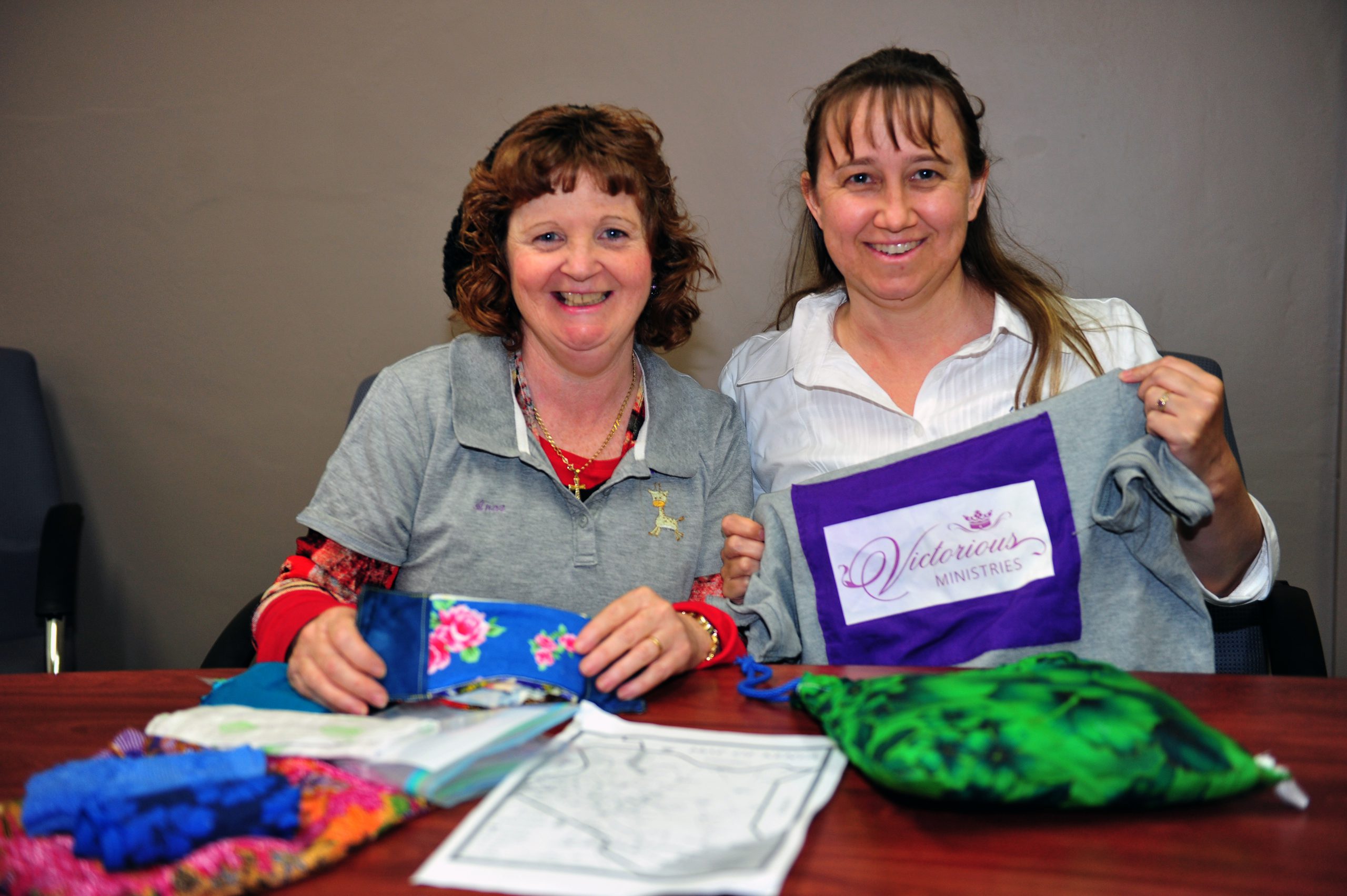 "It was like opening a Christmas present."
That was how a Yallourn North mother described the response from Kenyan girls who recently received feminine hygiene packs made mostly by Latrobe Valley women.
It was the first time Jodie Dash, a mother of two, had joined the group from Victorious Ministries – a network of local Christian women who help Kenyan girls.
Their project is part of the international movement called Days for Girls, which seeks to empower women in poverty-stricken countries by giving them access to personal hygiene kits and funds to keep them in school and away from exploitation.
"You just realise how life-changing it is for them; you wished you could have done more," Ms Dash said.
"You also realise we just have so much and we take it for granted."
About 10 groups of women have spent more than a year sewing 350 packs of reusable hygiene kits they then placed in colourful bags and brought to Kenya for a three-week visit in June.
Days for Girls Latrobe Valley coordinator Anne Hardy said each kit included two barrier shields, eight to 10 absorbent tri-fold cloth pads, a soap, two new underpants, and two freezer bags that were all placed in a drawstring bag.
With access to water also another issue, Ms Hardy said the napkins could be washed by just placing them in one freezer bag with water and soap.
She said access to feminine hygiene was a big problem in Kenya as girls in poor communities missed school, and that some were drawn into prostitution to be able to afford sanitary napkins for their monthly period.
"They just use whatever they can find… bits of rag, bark or leaves; anything that is absorbent," Ms Hardy said.
She said one of the girls shared a story where she stood for three hours while completing an exam because she had not worn a sanitary pad and was afraid to stain her clothing.
Ms Hardy said her group was brought to tears when they distributed the kits and heard the girls' stories.
They also donated two sewing machines and trained Kenyan tailors in the five schools and a health centre they visited.
"We're trying to empower them to make their own packs so we don't have to continue to bring them over," Ms Hardy said.
She said the hygiene packs were expected to last three years.
Ms Hardy said they were hoping the local community would continue to support the project by donating money and supplies for making the packs.
For more information phone Kathryn Burns on 0403 043 836.