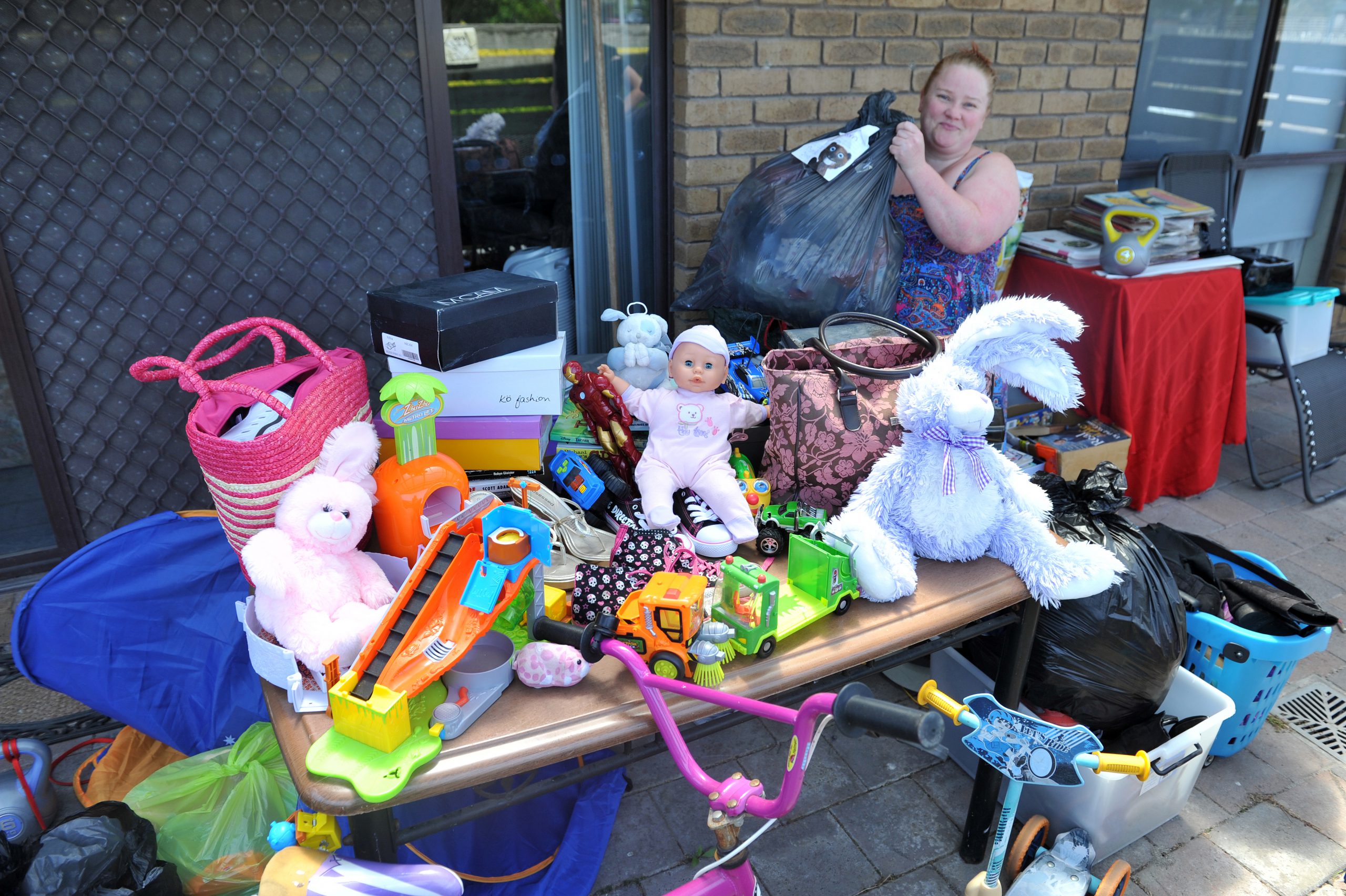 Clothes, toys, books and furniture are free for the taking at a monthly garage sale aimed at assisting Traralgon's families in need.
Inspired by the Morwell Free Store, Bec Taylor opens her garage to the public where donations from community members and businesses are available at no cost.
But Bec, who is on a disability pension, insists those in need are not your stereotypical disadvantaged, but rather the average Latrobe Valley working family.
"I'm aware that someone working full time in retail doesn't earn much more than me," she said.
"But they don't get the transport and medical subsidies I get.
"I just feel for the mums and dads that don't get access to the services I do."
Donations are either dropped off at Bec's house or she picks them up herself before washing, sorting and repairing anything that is not quite up to what would be a sellable standard.
It's time consuming but Bec said due to her illness the flexibility of doing it herself was a positive.
"I'm able to go through, wash and clean the donations when I can do it, whether that is 1am or sometime in the afternoon," she said.
Until a larger storage area is found, bulkier items including large furniture are featured on the Traralgon Free Garage Sale Facebook page.
Those in dire need of help are also able to contact Bec directly for assistance.
On the day of the garage sale, she is assisted by a group of six volunteers, who help with a sausage sizzle and a gofundme page to contribute towards the cost of running the event.
"Everything we do is coming out of our pockets, so all donations are appreciated," Bec said.
The next Traralgon Free Store will be a back-to-school special on 16 January.
All in need are welcome.
The event will run from 10am to 1pm at Unit 1/12 Mayfair Court, Traralgon. For more information like the Traralgon Free Garage Sale on Facebook.