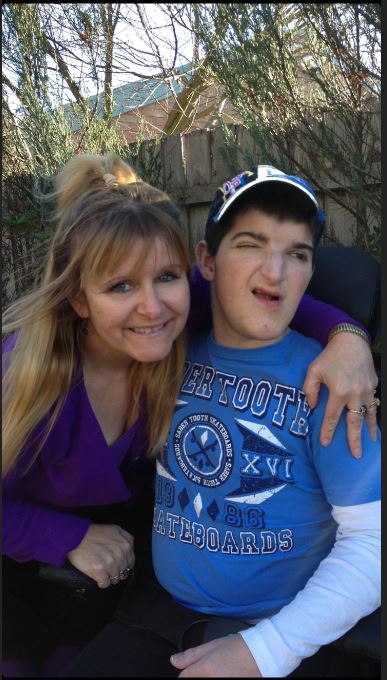 Cher Jimenez
Traralgon's Ben Johnson was born with severe disability and his parents were told that he would not live a long life.

In a few weeks, Mr Johnson is turning 27.
He has gone through a lot in his journey, a total of 59 surgeries over his lifetime and visits to 35 specialists, including allied health professionals, mostly based in Melbourne, that he continuously sees.
Mr Johnson was born with a rare condition called Rubinstein-Taybi syndrome.
Only about 600 other people across the world reportedly have the diagnosis.
He has a host of other conditions too and when he was 16 became paralysed after an unexplained, post-operative, incomplete spinal cord injury.
Mr Johnson requires 24/7 care leaving his parents Peter and Helen to juggle between work and caring for him.
Together they tackled the challenging, exhausting and often demanding life of carers for their precious boy.
Every day, every two hours, the Johnsons check if Ben's catheter is still in the correct position, his breathing normal and his temperature stable among other tasks they divide between the two of them.

Peter religiously prepares Ben's pureed meals every single night and supports his continence needs, gives him a bath and takes him to his monthly haircut appointments to manage his hair growth that is caused by RTS.

Mrs Johnson organises all of Ben's medical and specialist visits and manages the hiring of his support staff and is in charge of his domestic care duties.
She has also become an advocate for him and is now one of the major champions for people with disability across Australia.
Mrs Johnson said the demands of caring are enormous and can affect one's health and wellbeing.
"Everyone on COVID-19 restrictions were told to stay at home and abide by restrictions, however as a carer … we go through this every day," she said.
Carers Victoria has identified four areas that affect people who care for a loved one – financial hardship, health and wellbeing, social isolation and relationships and missing out on important life opportunities like a career or education.
Mrs Johnson gave up her 39-year career in banking to care for Ben.
However she found a new door opening for her as a staff for the Association for Children with a Disability.
She said carer's burnout is real and it was important for people to "have a recharge" and to be able to find that "small, little moment" to take a short break from their caring role.
Despite turning away from her long-time banking career, giving up a university course and the physical, emotional and social demands of caring for Ben, Mrs Johnson said everything was worth it.

"I would never change my life journey. Ben has been a gift and he has made me more aware about disability, carers and human rights," she said.

Australia celebrated National Carers Week from October 11 to October 17 in recognition of the important contributions of 2.65 million carers across the country.