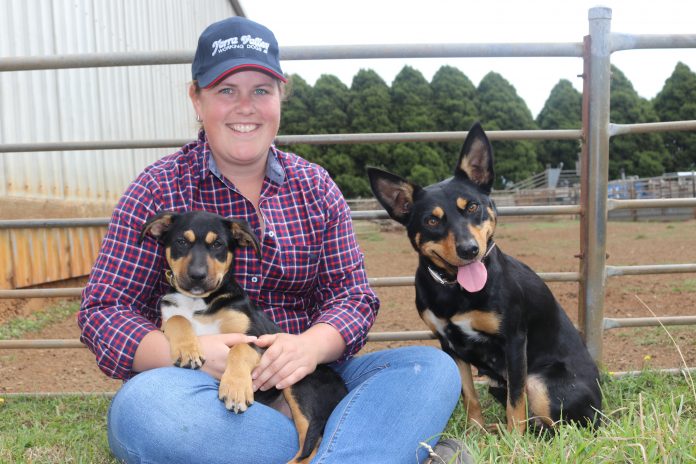 Michelle Slater
The Australian Kelpie will be showing off its vital farm skills at the Thorpdale sheepdog trials this weekend.
More than 130 entries from all over the state will gather in town for the two-day event run by the Victorian Yard Utility Farm Dog Association.
Thorpdale yard dog trial secretary Taleigha Emmerson said spectators could expect to see both novice and national champion dogs navigate their way through a series of courses.
Ms Emmerson said this weekend's event was going ahead, but was usually held as part of the Thorpdale Potato Festival, which was cancelled this year and postponed until 2023.
"A dog can do as much work as two or three men on a farm. This event will show off what a good dog looks like and make other owners strive for more when they see another dog working well," Ms Emmerson said.
"The yard dog association began by a group of farmers with their dogs to simulate real farm work. A lot of these dogs work on their own farms or on contractor jobs."
Ms Emmerson trains and breeds her own dogs and said the Kelpie was ideal for working sheep due to the breed's versatility, and ability to work in both paddocks and yards.
She said a working Kelpie could fetch about $10,000, and most recently a top dog went under the hammer for $22,000 at the Jerilderie working dog auctions.
"They are finally being recognised for what they can do, these dogs can work for 10 years and earn you a good wage. The sheep industry would be a lot smaller than it is now without the Kelpie," she said.
"They need to be strong and pliable and confident without being too cocky, and want to please you. The temperament of the dog must suit the handler."
The Thorpdale sheepdog trials will be at the Jennings' shearing shed next to the recreation reserve this Saturday and Sunday from 9am.
Spectators are welcome and breakfast and a barbecue lunch will be available for purchase.