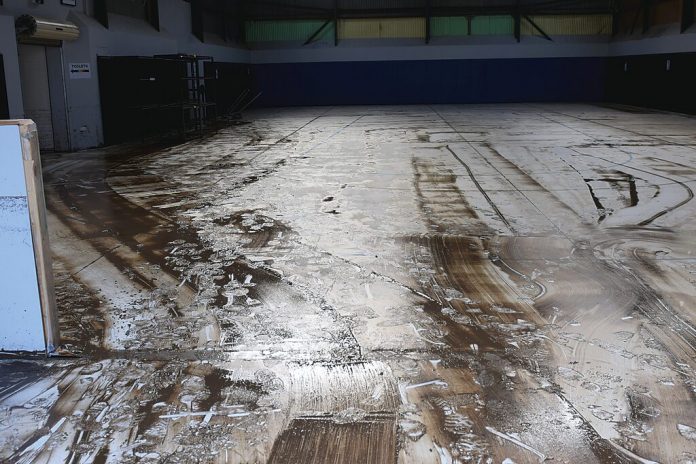 ROLLER DERBY
By LIAM DURKIN
GIPPSLAND Ranges Roller Derby are counting the cost of flood damage.
Club members and volunteers were on site Monday as the clean-up continued at the Agricultural Society shed in Traralgon.
The facility is home to not only roller derby but also the Traralgon Men's Shed, Bridge Club and Racing Pigeon Club.
The entire skating rink resembled a mud pit, with the complexity of the recovery effort made even more difficult given the slipperiness.
It was indeed a a sorry sight as outside, piles of equipment both salvaged and unusable began to form.
Gippsland Ranges Roller Derby president Bodye Darvill said the club was facing a mammoth task to get back up and running.
"We've found out that all of our wall cladding up to a metre high is damaged, it's all MDF (medium density fibreboard) so it's going to warp, it's going to rot and it's going to mould," she said.
"We are expecting that we are going to move and replace our walls which we've just put in the last 18 months, and we're expecting that all of our padding (that goes on the walls), about $6000 worth, we are going to need to replace that as well.
"One of our major impacts is the structural issue, our second major impact is to do with our gear. All of our equipment that we've got, that we hire out to members for free, all of our skates, protective equipment, we've probably saved about two-thirds of it and the rest is going to be a write-off."
To make matters worse, the water that came into the complex from the flood had effluent in it, meaning the club can't simply hose skates down before using again.
At Monday's clean-up, the Ranges had help from the Traralgon Football-Netball Club, local CFA and Latrobe City councillor Dan Clancey. The club is in the process of logging all its equipment for insurance purposes, and hopes to gain access to Stadium 34, Moe to use as a temporary home base.
"The main thing for us is to keep our members together and keep people skating and to keep that family going," Darvill said.
All hands on deck: Gippsland Rangers Roller Derby members and supporters during Monday's clean-up. photograph liam durkin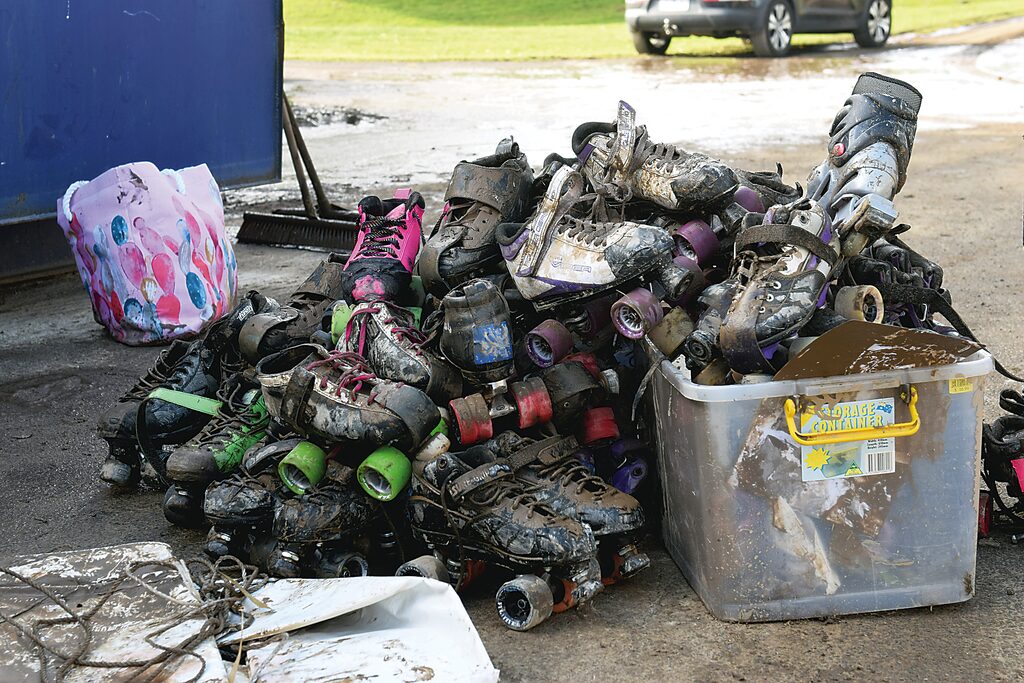 Heartbreaking: The Gippsland Ranges Roller Derby have been forced to throw out equipment following the flood.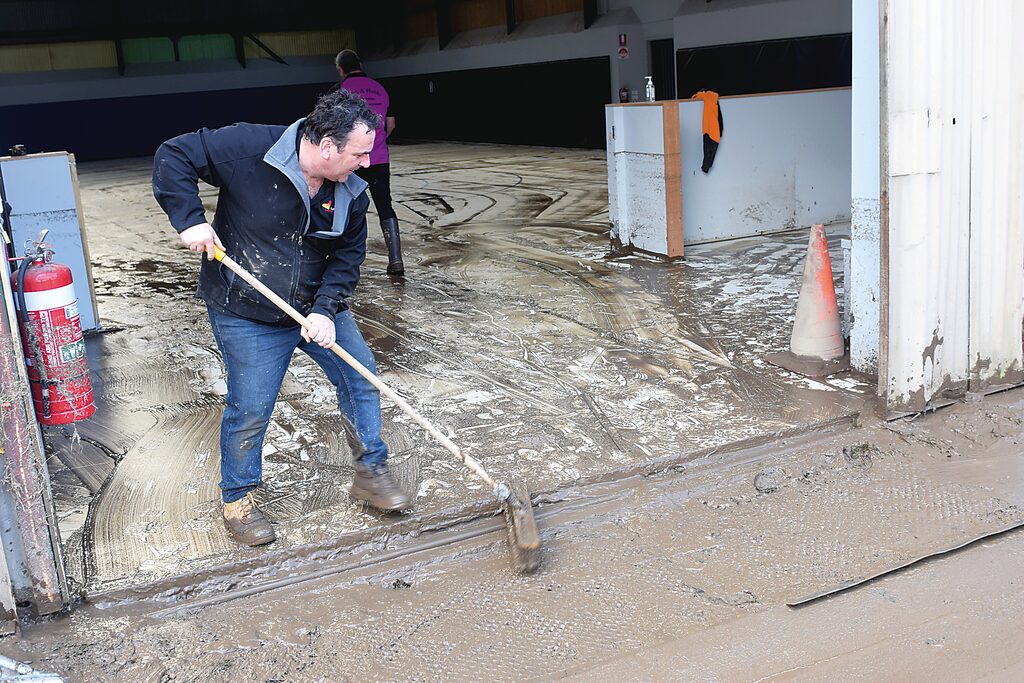 Chipping in: Latrobe City councillor Daniel Clancy assists with the clean-up at Gippsland Lakes Roller Derby.