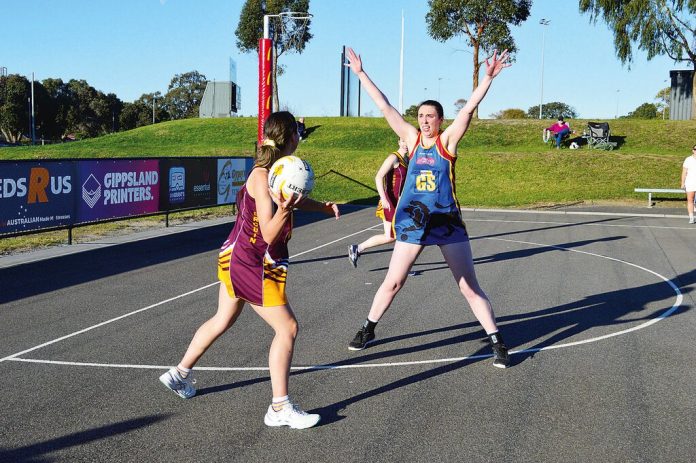 By Liam Durkin
FOOTBALL/NETBALL
By LIAM DURKIN
WHILE many Gippsland League clubs have internally given the rest of the 2021 season no further thought, the season is still officially active.
In recent weeks clubs have moved their attention to appointing coaches and planning for 2022, all the while the possibility of there being something that resembles a finals series on the cards.
Because of this, the red texta that will put a line through the season is being kept in the pencil case of the powers at be for now.
As it stands there is still confusion around when a practical date to play a finals series would be due to AFL Victoria's COVID framework, which requires a 14-day training period once return to play is granted.
If lockdown is lifted in regional Victoria (with the exception of Shepparton) as has been slated this week, then a starting weekend of September 18 becomes unavailable in line with the 14 day training stipulation.
Because of this, it looks like if there will in fact be any finals football in the Gippsland League, the only option is to have the top-two teams play each other for the title of premier.
That option in itself calls into question the very concept of what would constitute a worthy premiership winner, with any such 'victory' unlikely to hold much significance in years to come.
Play on the weekend of September 25 could also be off the table in order to avoid a clash with the AFL grand final, while the weekend of October 2 runs the risk of dragging into the traditional start of cricket season.
Staggeringly, it has been 58 days since Gippsland League players last took to the field in senior football and netball – equating to one third of the season.
The league and nine of the 10 member clubs had previously committed to playing the last home-and-away round with restrictions in place for the weekend of August 21. All looked set in motion before disaster struck and community sport was halted on the Friday night beforehand.
Had matches gone ahead that weekend, games would have been played in front of no crowds and players based in Melbourne would not have been able to travel.
Junior teams in the Gippsland League got onto the park the week before, but their joy was short-lived as they were met with the same fate as their senior counterparts six days later.
The league abandoned its final home-and-away round recently, meaning a compromised fixture as all teams were still one round short of playing each other once.
In a statement last week the league said there was still a number of pins to fall.
"After the announcements yesterday (last Wednesday) around the extension of the lockdown for regional Victoria, the Gippsland League has decided to push back meeting with the clubs to plan for the rest of the 2021 season," it said.
"It has been reported that there may be a potential easing of restrictions in regional areas announced next (this) week and this information will give the league and member clubs a clearer picture around the possibility of planning a finals series to complete the 2021 season.
"We appreciate this is a difficult time for all our players, volunteers and supporters with no clear direction on play returning, however it would be remiss to make a decision or plan on the path forward with this information potentially coming in the near future."
Should grand finals be played, it will be a South Gippsland showdown in senior football between Leongatha and Wonthaggi.
The Power are yet to win a title in the Gippsland League as a merged entity (Wonthaggi Blues and Wonthaggi Rovers combined in 2005), which presents a truly bizarre set of arrangements in which Wonthaggi might claim a maiden flag.
If there happens to be an A Grade netball grand final, Moe and Leongatha will face off.
The Lions could well become the first team in sporting history to play a grand final without a coach, as Moe coach Peter Moody is based in Melbourne.
THE Mid Gippsland Football-Netball League recently decided that Saturday, October 2 would be the last date in which a grand final could be played.
Mid Gippsland senior finals will only go ahead if Melbourne-based players are able to travel to regional areas.
Junior football and netball finals will go ahead regardless of travel restrictions.
OTHER Gippsland leagues based closer to Melbourne made the decision to call off their seasons last week.
Ellinbank and District and the West Gippsland Competition are done and dusted for 2021.
The decision means former Mid Gippsland club Trafalgar, which made the move to Ellinbank and District this season and finished the regular season in second position, was denied the chance to claim a premiership in its debut season.