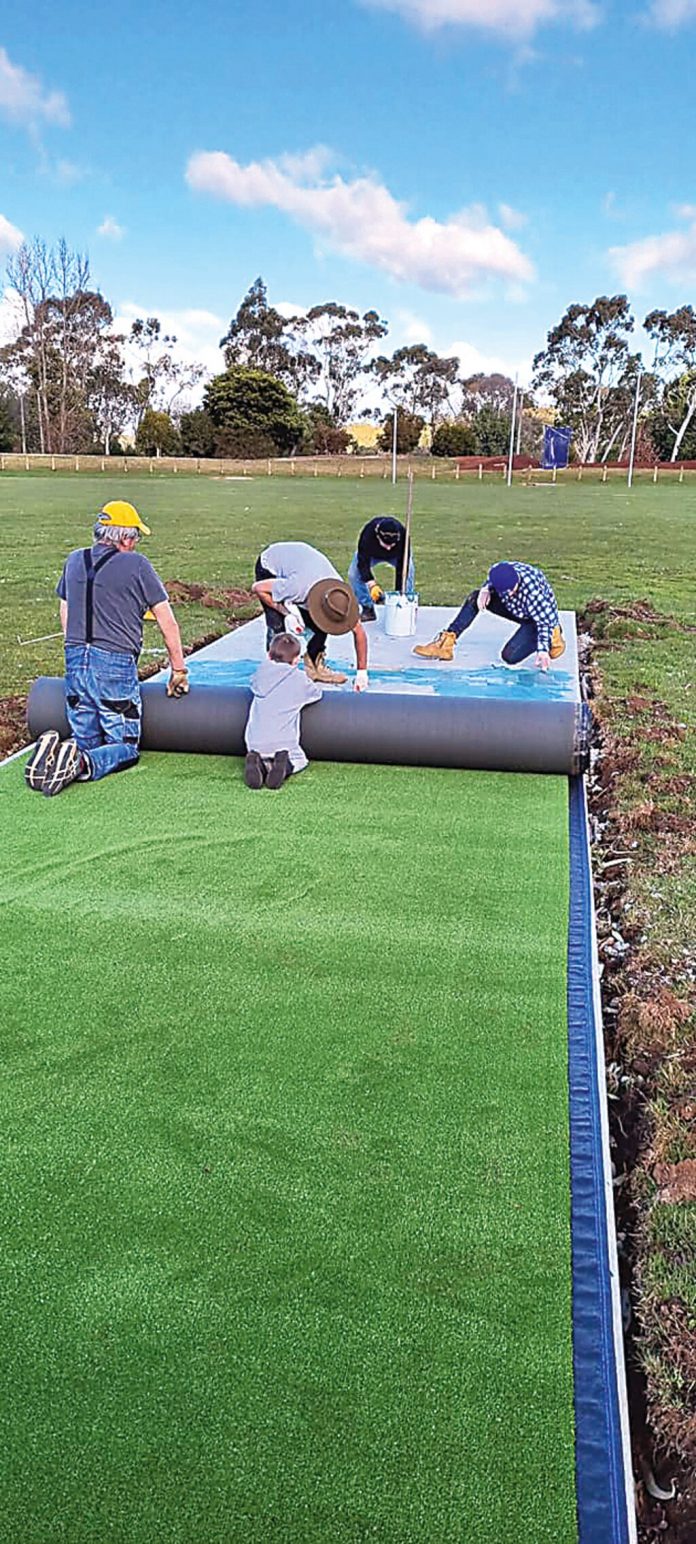 LIAM DURKIN
CRICKET
LVDCL
By LIAM DURKIN
THOSE playing cricket in Rawson this season will be welcomed with a brand new wicket.
The picturesque oval recently had a new synthetic strip laid, replacing the old pitch that had been in place since the early 1980s.
A band of locals helped complete the project,
adding to the country warmth that has made Rawson one of the marquee grounds in the Latrobe Valley and District Cricket League.
Spectators at Rawson are treated to a view from atop a hill that overlooks the oval on the northern boundary edge, while a lightning fast outfield makes it an attractive proposition to any batsman in their quest to go big.
It is also a great journey back from Rawson for visiting teams – just so long as you aren't the one driving.
Although the Rawson Cricket Club itself hasn't played for a few years, those reading between the lines may see that a new pitch will mean Rawson might be fielding a team in 2021-22.
Kookaburras stalwart Rod Fleming confirmed the club was aiming to get on the park when asked by The Express.
"Absolutely, that's what we're trying and do, we hope to get a side up. I can't 100 per cent say we'll have a side but we hope to," he said.
"We just think it would be good to have a team in the town."
Rawson last fielded a team in October 2018, but was forced to pull out of the LVDCL second grade competition after just four games.
Since then, the Kookaburras have been forgotten about to some extent, but have maintained their affiliation with the LVDCL while in recess.
The formation of Rawson Cricket Club coincided with the establishment of the town to house
workers constructing the Thomson Dam.
The now extinct Erica Cricket Club played at Rawson before virtually morphing into Rawson Cricket Club in 1984.
While the Kookaburras have been in-and-out of recess during its history, they do have some silverware to show for it.
Their most recent flag came in 2011-12 when the seconds won the Central Gippsland Cricket Association title.
For a town of less than 300 people, Rawson has also produced some more than handy cricketers including Wayne Fleming, Alex Sword and Nathan Lee.
Those that might be interested in playing cricket at Rawson this season are encouraged to phone Rod Fleming on 0459 224 553.
Welcome inclusion: The new wicket replaced the old one that had been down for over 30 years.