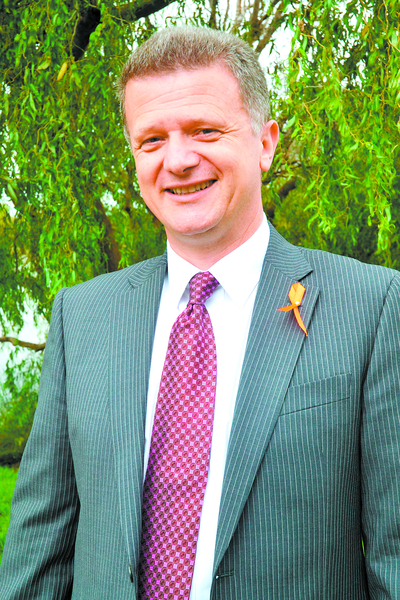 MORWELL has become the base for regional Victoria's first Centre for Multicultural Youth, in a move to engage with young people from migrant and refugee backgrounds in Gippsland.
The centre, located in Church Street, was officially opened yesterday by Multicultural Affairs and Citizenship Minister Nicholas Kotsiras at the Gippsland Ethnic Communities' Council's 2012 Multicultural Festival.
"Morwell is the second-highest region with the largest migrant intake; the region with the highest proportion of overseas-born residents in Victoria is Geelong," Mr Kotsiras told The Express.
"With more new migrants now coming from Southern Sudan, we want to settle them as quickly as possible and address the special needs they have."
Mr Kotsiras said the priority was to identify the needs of young migrants in the community to assist in integration.
"I understand how it feels; I myself came to Australia on a boat when I was just five years old," he told the crowd gathered at the event in Immigration Park.
"I found it hard to integrate within the classroom and the community; I knew nothing of football and the AFL, and while everyone else had slices and Vegemite for lunch, I had zucchini and cheese, and would go off on my own before re-joining the crowd.
"Life was difficult; I had to learn to engage."
Mr Kotsiras said yesterday's launch of the Morwell CMY would be the first of two, with the second regional office to be announced soon.
The State Government had pledged $1.8 million to establish the two regional offices.
He said to assist the Victorian Multicultural Commission in supporting culturally and linguistically diverse communities, several locals had been selected to sit on the Gippsland Regional Advisory Council.
Mr Kotsiras said the RAC would be his "eyes and ears" in the community, and were chosen for their understanding of the important multicultural issues in the region.
Meanwhile, CMY chief executive Carmel Guerra said the team at Morwell was "really excited" about beginning its work in Gippsland.
"It is a very multicultural region, and we will try to work on how to make new communities feel welcome," Ms Guerra said.
"The first thing on our agenda will be to speak to young people about the things they want in the community, such as sports, and then help develop a program to address their needs."
She said the CMY would approach schools and TAFEs, and see if they could assist in running programs such as driving classes or all-girls swimming classes, among others.
Ms Guerra said while the centre was based in Morwell, it would run programs all across Gippsland, from Warragul to Bairnsdale.