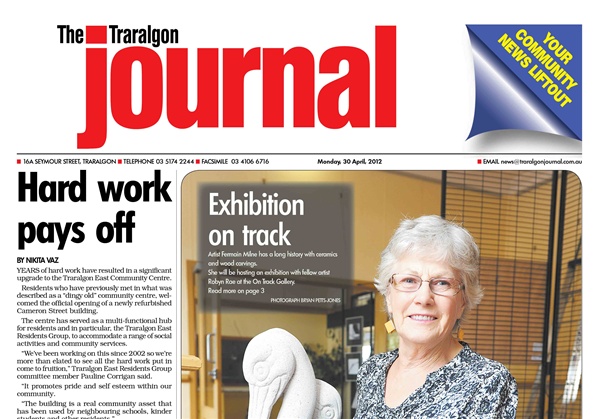 Years of hard work have resulted in a significant upgrade to the Traralgon East Community Centre.
Residents who have previously met in what was described as a "dingy old" community centre, welcomed the official opening of a newly refurbished Cameron Street building.
The centre has served as a multi-functional hub for residents and in particular, the Traralgon East Residents Group, to accommodate a range of social activities and community services.
"We've been working on this since 2002 so we're more than elated to see all the hard work put in come to fruition," Traralgon East Residents Group committee member Pauline Corrigan said.
"It promotes pride and self esteem within our community.
"The building is a real community asset that has been used by neighbouring schools, kinder students and other residents."
The community received a funding boost of $479,000 from the State Government, Latrobe City Council, the Traralgon East community and Traralgon Secondary College, to cater to the growing needs of the community.
Community members also put in personal touches to the centre by painting the exterior of the building.
According to Ms Corrigan, the group initially missed out on a previous funding initiative and was happy to finally bring "pride back into the community". "No one wanted to use the old building; it was subject to crime, vandalism… and was just depressing," she said.
"The money put into the refurbishment of this building is definitely money well spent."
Latrobe City Mayor Ed Vermeulen heralded the latest community initiative as "a game changer".
He said the opening of the new building signalled the start of "the community's capacity in building the Traralgon East community".
The centre will host a range of activities including community and leisure services, arts classes, taekwondo and patchworking, as well as after school reading classes and Koorie homework classes to address literacy needs.